Landing on November 27 this year, Black Friday, the day after American Thanksgiving, is a holiday in the United States. Although most people in the UK don't celebrate this holiday, most retailers will offer Black Friday deals to entice customers to part with their money before the holidays.
In the mobile phone industry, Black Friday has become one of the best times to buy a mobile phone or to take out a new contract. There are often deals in the run-up to Black Friday, too.
Being prepared is the best way to ensure you can take advantage rather than missing out on the best deals or letting others snap them up. The guide below gives you some idea of what each of the biggest providers in the UK has to offer.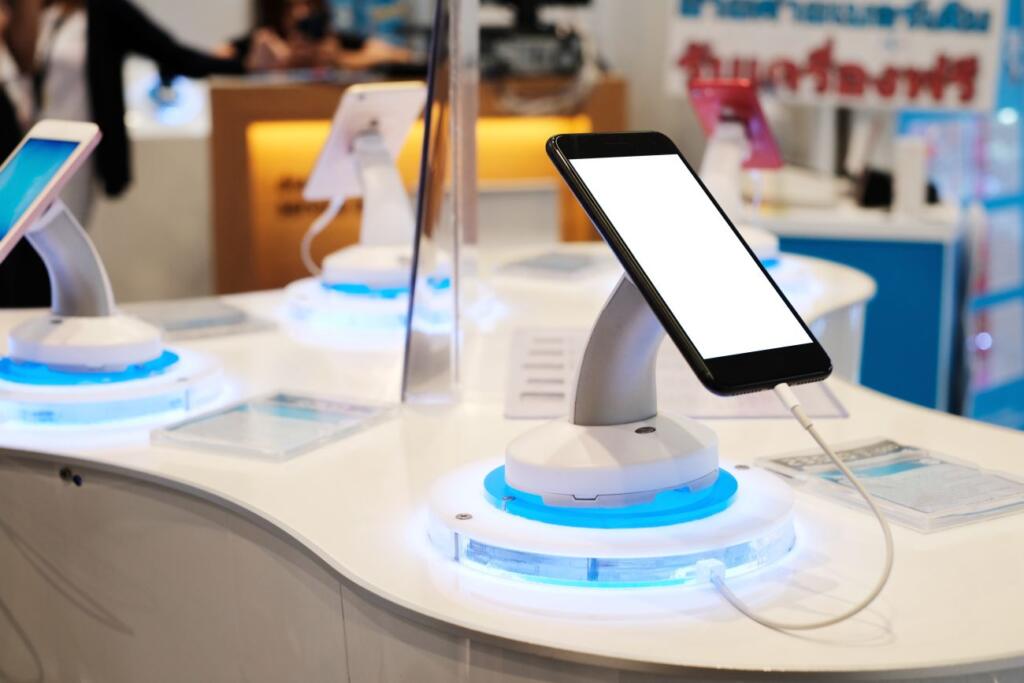 EE
Historically, the Black Friday deals available from EE are excellent. As such, expect 2020 to be no different.
At the moment, EE is offering:
A free Nintendo Switch with the purchase of an OPPO A72 and 10GB or above plan;1
A free LG 43-inch Smart TV with the purchase of a Google Pixel 4a and 10GB or above plan;2
Google Pixel 4 with unlimited data, minutes, and texts for £40 a month and £10 upfront;3
Google Pixel 5 with 5G speeds and 50GB of data for £51 a month and £30 upfront;4
iPhone 11 with unlimited data, minutes, and text for £50 a month and £10 upfront — a savings of £192 — and;5
Samsung Galaxy A21 with 4GB of data and no upfront cost for £21 a month.6
O2
O2 is giving customers a sneak peek at some of the deals they have on offer this Black Friday. On top of mobile phones, they also have tablets, Apple Watches, and other mobile devices at great prices, both for those buying outright or with a monthly contract.
O2's deals this Black Friday include:
12 months of Disney+ free with any phone contract;
Six months of Deliveroo Plus free with any unlimited data plan;
Save up to £180 on the iPhone 12;
iPhone XR with 15GB for under £30;
Save up to £400 on the Samsung Galaxy S20 FE and 5G;
Save up to £250 on the Google Pixel 5, and;
Save up to £60 on the following Pay As You Go phones: Samsung Galaxy A21s, Motorola G8 Power, and Nokia 1.3.7
O2 provides more details upfront than some of the other big networks. However, it is still worth keeping your eyes peeled for new offers, as more information will be released closer to or on Black Friday.
Three
Unfortunately, Three isn't being very forthcoming on its Black Friday deals. So, if you want to find out what exactly will be going on sale, you need to sign up for the company's email alerts.8
Despite being secretive, Three does have a few deals. This includes:
Six months half price on select phones, including the Apple iPhone 12, Google Pixel 5, and Samsung Galaxy S20 5G;9
Save £168 on the Apple iPhone 11, and;10
Save £192 on the Google Pixel 5 with a free Nest Audio.11
Vodafone
Much like Three, Vodafone has yet to unveil its Black Friday deals. As such, it's best to sign up for the provider's email alerts, so you can know exactly when the deals go up.
Despite keeping the Black Friday deals close to its chest, Vodafone has a few deals available right now. These deals include:
Get a 100GB sim card for only £18 a month;12
Save £406 on the Apple iPhone 11 Pro;13
Save £608 on the Samsung Galaxy S30 Ultra 5G, and;14
Save £666 on the Xiaomi Mi 10T Lite 5G.15
It is not clear whether or not you will be able to combine these offers with Vodafone's Black Friday. If you can, you might be in for some incredible savings when November 27 rolls around.
Finding the Biggest Mobile Phone Deals
Though there are some great offers available right now, we recommend waiting until Black Friday before making a final decision. It's best to wait, so you can get a feel for all the deals these mobile providers have to offer and determine which ones are best for your budget.
On November 27, all the mobile providers will be competing for your business. Email alerts can ensure that you get notified as soon as Black Friday deals go live. Although email alerts are convenient, you may have to be ready at midnight as some of the deals tend to sell out incredibly quickly.