Your business or home office relies on a phone system to reach customers, answer questions, and manage operations each and every day. But as increasingly more businesses rely on technology to tackle their most important tasks, more and more businesses are going entirely online. That's why Voice over Internet Protocol (VoIP) is becoming the preferred phone service choice for businesses of all sizes throughout the UK.
Today, VoIP delivers cloud-based phone systems for both small and large businesses. In fact, it's transformed the way businesses are managing their telecoms. You can get a cloud-based VoIP solution for your office purchased and set up in just minutes.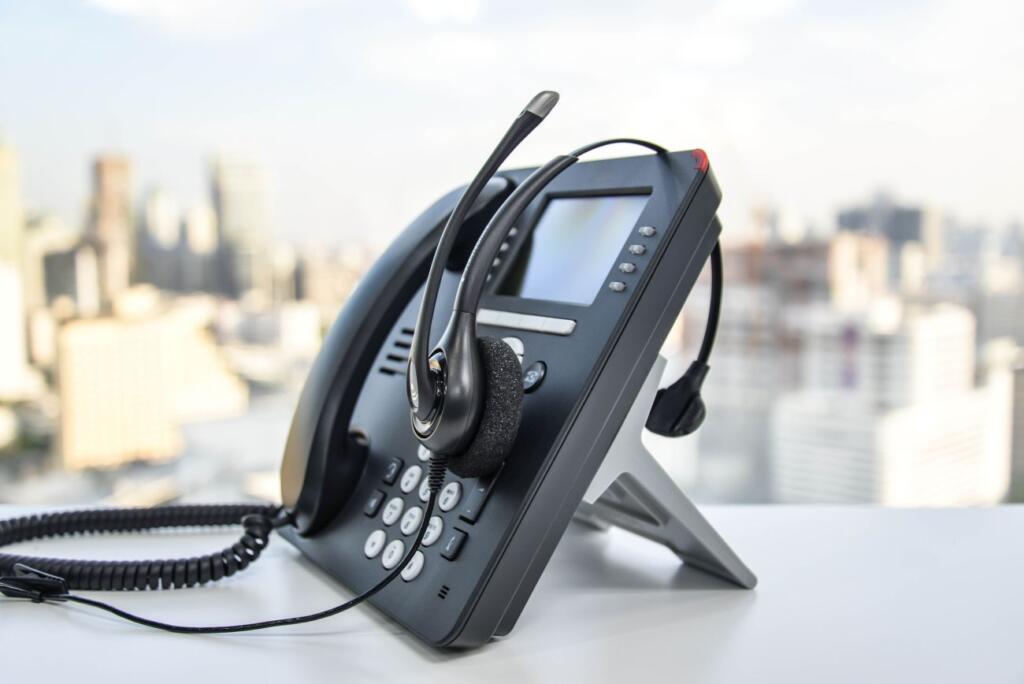 There are plenty of benefits to using VoIP. It's easy, budget-friendly, and reliable. If you're thinking about making the switch to a VoIP phone provider, check out these top options.
Vonage
Vonage is one of the leaders in VoIP. In fact, it offers more than two million global customers cloud-based communications. Vonage delivers complete flexibility, no extra fees or charges, and solutions that are able to be scaled up or down as needed.
Vonage is perhaps the most comprehensive VoIP provider you'll find in the UK.
Business-Friendly Features
A full suite of call handling features.
Group and conference calling.
Your choice of UK area code and number.
The ability to port an existing number you already use.
Unlimited storage for call recordings and messages.
Multi-device extensions.
Flexible solutions that allow you to access your phone line outside the office.
An app for mobile phones, tablets, and laptops.1
4Com
Using innovative technology that integrates phones and computers, 4Com delivers everything a business needs in a simplified, streamlined software. Even better, 4Com allows business owners to take advantage of software features and benefits at no additional cost. This means you can save money on phone calls and still get all the accessibility features you need.
Business-Friendly Features
Computer Telephony Integration (CTI) system seamlessly connects computer information with your phone system for better call handling.
CTI system provides instant caller information.
Comprehensive call reporting and call recording.
Easy-to-use auto-attendant features.
The ability to create on-hold marketing messages.
Voicemail to email.
Flexibility for businesses of any size, ensuring you can keep your VoIP service as you grow.
No upfront costs when switching.2
Berry Telecom
Considered the "People's Choice" of the UK, Berry is one of the top providers you'll come across. Offering personalised service, 24/7 support, and excellent customer service, Berry delivers both quality VoIP service and so much more.
Berry provides both VoIP and on-premise phone systems, as well as dynamic solutions that integrate the two. You can build a completely customised phone system for your business. Moreover, you'll have help every step of the way.
Business-Friendly Features
Scalable, flexible VoIP service packages.
VoIP service integrates with your computer database.
Call reporting and recording.
Team collaboration features, like group calling.
Flexible phone system choices.
A personal account manager for your VoIP service.
24/7 customer support.
Easy to set up.
Simple software interface on the web and via a smartphone app.3
Lily Comms
A newcomer in the VoIP space, Lily Comms is rapidly gaining popularity among UK telecom companies. In fact, Lily Comms provides high-speed cloud-based services to more than 2,500 businesses.
With a wide range of services available to businesses of all sizes and affordable pricing, Lily Comms can help both startups to longstanding businesses in need of an easier, more intuitive phone system.
Business-Friendly Features
End-to-end solution for sales and support staff.
Virtual conference room.
Multi-language auto attendant.
Personal call routing.
Future proof.
Both fixed and mobile telephone solutions so you're connected to your business from anywhere.
Solutions for in-office, mobile, and remote workers.
24/7 customer service and support, with staff training and number porting included.4
RingCentral
Whether you're a small business, a company with remote workers, or a large business still scaling, RingCentral can deliver a quality telephone system over VoIP. In fact, RingCentral provides a streamlined and efficient service, featuring no extra equipment, a hassle-free setup process, and an easy-to-use interface.
Business-Friendly Features
Unified voice, video conferencing, team messages, and online meetings.
Integrated contact centre solutions.
Customisable open platform that can be used in tandem with business apps like Salesforce and Google.
Free 14-day trial.
Connect in the office or on the go with mobile and desktop apps.
Online fax.
Auto-receptionist.
Analytics to assess your calls and customer service.
Local 24/7 customer service.5
BT
BT is a household name in the UK thanks to its long reputation as a quality telecommunications company. Now, BT provides VoIP services and systems for individuals, small businesses, and large business operations.
With three different packages – BT Cloud Phone, BT Cloud Voice, and BT One Phone Office – you can customise your office's VoIP setup based on what you need most. From plug-and-play options to call centre software, BT offers it all.
Business-Friendly Features
All hosted lines come with an inclusive geographic number.
Can add as many lines as needed.
Can choose regional phone numbers or virtual numbers.
Full mobile integration, which makes remote work easy.
Call forwarding and routing.
Voicemail.
Three-way calling.
Call monitoring and recording.
CRM integration.
Instant messenger for employees, as well as audio and video conferencing.6
Teliqo
If you're seeking a custom solution to your business phone needs, consider Teliqo. This VoIP provider offers cloud-based telephone solutions. Moreover, each one is highly customisable. You can adapt and adjust a system that suits your line of business, whether it's technical support, customer service, or simply communicating throughout the office.
With personalised service and a high level of customer satisfaction, the Teliqo VoIP service can do it all.
Business-Friendly Features
Onsite setup, configuration, and system changes are all performed by in-house Teliqo engineers.
Completely customisable and can adapt to your business needs.
One unified communications system, which includes softphone, messaging, and conferencing.
Peer-to-peer video.
Call recording and voicemail.
No upfront cost.
Can scale from 15 extensions to more than 1,000 extensions, as needed.
Start Your Search for a VoIP Business Solution Today
If you're looking for an affordable phone solution for your business, you need to consider VoIP. A VoIP phone system could make your office more technologically advanced, more capable, and more adaptable to today's world. Additionally, you'll have the flexibility of unique services and scalability as you need it.
To find a VoIP provider who meets your needs and your budget, you'll need to search online. Search for VoIP providers who can offer the services and features you need the most, along with options suited to your business size. Compare pricing and costs, and see which provider offers the most value at an affordable price. Then, you'll be ready to choose a VoIP provider that'll keep your company working efficiently.