The rise of online shopping shows us that everyone wants shopping to be more convenient, especially when it's for clothing. Spending hours at the mall is a luxury that many people can't afford anymore. So, the most convenient way to build your wardrobe is through an online personal styling service. In addition to sending clothing right to your door, these subscription services allow you to consult an expert without having to pay hundreds of dollars for a personal stylist.
There are dozens of options out there now, designed to bring expert advice straight to your doorstep. Here are some of the best personal stylist options to help improve your wardrobe.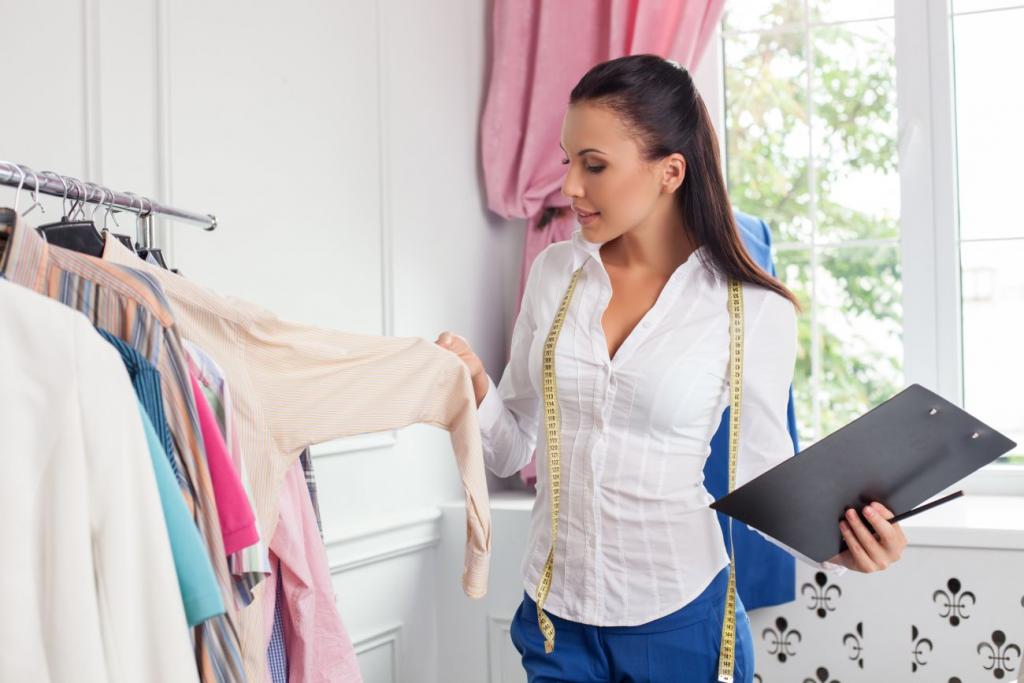 1. Trunk Club
Trunk Club, which is owned by Nordstrom, is a style subscription service that allows you to work directly with a Nordstrom stylist.
When you sign up for a trunk, they'll put you in touch with your personal stylist, and you can speak over the phone or in their messenger app to help them understand your needs. They'll send you a preview of the looks they've selected for you, and once you've approved it, it will be delivered within six days.
There's a $25 styling fee (waived for Nordstrom cardholders) which is applied to any purchases you make from the trunk. If you already love the Nordstrom brand, this is a great option.
2. Stitch Fix
One of the most popular style subscription services is Stitch Fix.
When you sign up for a Fix, you'll fill out a detailed style profile that exhaustively catalogs your sizes, fit preferences, and wardrobe needs. You'll be matched with a stylist, and they'll use your profile (and any Pinterest boards or social media links you provide) to get a sense of your style. Then, they'll pick out five items, including shoes and accessories, and ship them in a beautifully wrapped box. Your $20 styling fee goes towards any items you want to keep.
The surprise is half the fun of getting a Fix, but if you want more oversight and control, this may not be the service for you.
3. Rocksbox
Rocksbox is a fantastic subscription service for jewelry addicts. When you sign up for the service, you'll fill out a style profile and a wish list. You'll get matched with three pieces, including at least one from your wish list, and they'll ship them to you in an elegant box. You can wear them as much as you'd like, and once you're done with them, ship them back and you'll receive three more pieces. The styling fee is $21 per box, which goes towards the purchase of any pieces you'd like to keep permanently.
4. Dia & Co
Dia & Co is one of the only plus-size clothing subscription services out there.
Like Stitch Fix, they ask you to fill out a profile with your sizes and preferences before matching you with a stylist. Your stylist will handpick five pieces of clothing, then send them to you to try on at home. The $20 styling fee goes towards any clothing you want to keep. Dia & Co allow unlimited size exchanges and can also price match a piece if you find it for a lower price elsewhere.
5. Yoga Club
If you've been working out in the same ragged t-shirt and see-through leggings for years, it may be time to treat yourself to a Yoga Club box. Every box costs $79 (plus $4.95 shipping). For that price, you'll receive a full three-piece outfit which would normally cost upwards of $150 retail. The pieces are selected for you by a stylist, based on a style profile that you fill out in advance. You'll receive quality pieces from brand names like Free People, Teeki, and Nux.
For every box you buy, Yoga Club donates one yoga class to a child in need.
6. Menlo Club
There aren't too many style subscription boxes devoted entirely to menswear. Menlo Club is one of the few out there today curating amazing looks at a great price point.
Once you activate your membership, you'll be asked to fill out a style survey. Then, every month you'll pay $60, and get at least one piece of clothing to keep. The clothing comes from three brands — Five Four, Grand AC, or New Republic — so it's a good idea to check out their sites in advance to see whether you like their style. In addition to your style box, subscribers get perks like members-only pricing in-stores and online.
7. Le Tote
Le Tote is a clothing rental service that ships several pieces of clothing to you every month, which you can wear, then return whenever you're ready. Unlike some of the other services, which rely on a personal stylist to choose your looks, Le Tote gives you styling advice but relies on the customer to make the final decision. The monthly fee starts at $79 but increases depending on how many boxes you'd like per month. They offer a wide variety of clothing brands like Betsey Johnson, Calvin Klein, and Scotch & Soda, as well as high-end jewelry and handbags.
8. Golden Tote
If you like a mixture of surprise and control, Golden Tote is a clothing subscription service that offers a few different options to subscribers. Their most basic plan is the Mini Tote, which lets you pick one piece and your stylist pick another. The Golden Tote is five items — two that you pick and three that your stylist picks out. There's also a Surprise Tote, with three surprise items, if you want to give your stylist free rein. Prices are $59 for the Mini Tote, $89 for the Surprise Tote, and $149 for the Golden Tote.
Their clothes are all made by retail brands, at insider prices.
9. Frank and Oak Style Plan
Frank and Oak is an understated clothing brand that now offers its minimalist clothing as a subscription service called the Style Plan. For a $25 fee, you can fill out a style profile and have a box of up to three Frank and Oak pieces shipped to your home. Although the stylists pick your pieces, you can go in before it ships to preview their selections. Then, try the pieces on at home and return the ones you don't want. The $25 styling fee goes towards any clothing items you'd like to keep.
Their clothing is known for its excellent quality, and it's a good option for people who don't live near one of their stores.
10. Nadine West
Nadine West offers the lowest styling fee — at $9.78 — on their style subscription boxes. Instead of getting a selection of random pieces, the stylists at Nadine West consult your style profile and put together a full outfit, which typically includes two to six pieces of clothing and accessories. Once you get the outfit, you can try things on and send anything back that doesn't appeal to you. The $9.78 fee goes towards anything you want to keep. Typically, their items range in price from $10 to $30.
This is a great subscription service to use if you want to try this method of shopping out- the prices are much lower than most other styling services.