Most people who buy a home will eventually go through the process of selling it. You may want to move into a bigger house after starting a family, you may have to relocate for work, or you may want to downsize after retiring.
It can be difficult to determine the best time to put your home on the market, but many real estate experts agree that this year is a great year for sellers. Here are four reasons why.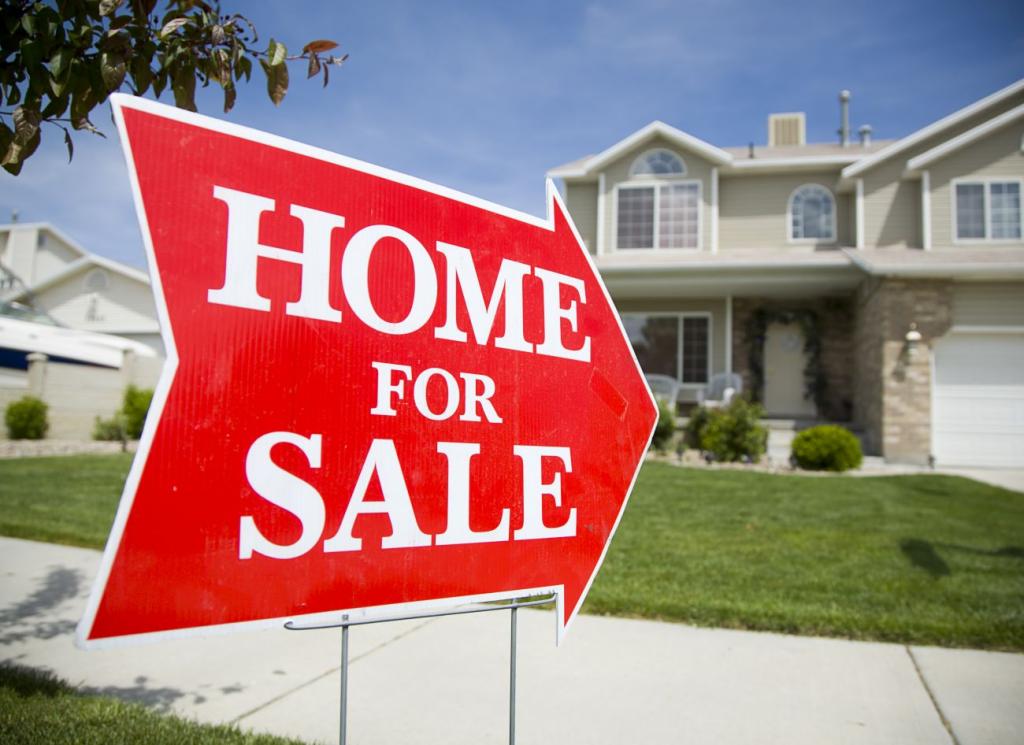 1. Mortgage Rates Are Dropping
As of March 2020, mortgage rates have dropped to a shocking new low and appear to be steadily decreasing. NerdWallet reports that the benchmark 30-year fixed mortgage rate fell to 3.37 percent recently.1
That's a decline of 38 basis points in just a short time.
As mortgage rates decline, applications will increase. In the first week of June, the total number of mortgage applications increased 1.5 percent from the last week of May. While some real estate experts believe that the current economic uncertainty may prevent people from buying homes, it appears that the decreasing mortgage rates are appealing enough for people to apply.
2. Competition Will Increase
Once sellers catch on that mortgage rates are dropping and more people are looking to buy homes, the competition will increase drastically. This will lead to fewer bids on your home, a longer time spent on the market, and a lower sale price.
Therefore, now might be the perfect time to sell your home as there are plenty of potential buyers but not too much competition yet.
3. Wait Too Long and It Might Be Too Late
Financial and real estate experts are looking ahead to the next recession and it may happen in 2020.
In a survey from Zillow of 100 real estate experts, about half of the respondents said they expect a recession to begin next year. About 14 percent believe this coming recession will occur in 2021.2 Additionally, with dramatic changes to the U.S. and international economies happening in early 2020, stock market falls, and supply chain changes, the recession may arrive earlier than anticipated.
It's impossible to predict the future, but there are several signs that the housing market is heading toward a crash — and some of these signs are noticeable today. If experts agree that a recession will hit within the next two years, it's a sign that you should sell your home sooner rather than later.
One of the biggest is an escalation in home prices. According to the Balance, the median family home price is 32 percent higher than inflation, which is comparable to the 2005 rate of 35 percent. Another warning sign is that the Housing Bubble Bellwether Barometer, an index of homebuilders and mortgage stocks, skyrocketed in 2017 just like it did in 2005.3
4. Millennials Are in the Market for Buying a Home Now
The 2018 Millennial Homeowner Report states that the homeownership rate of people between the ages of 25 and 34 was only 37 percent in 2015, which is lower than previous generations.4 Student loan debt and low wages have made it difficult for many young Americans to make the switch from renting to buying. However, 84 percent of millennials still believe that owning a home is one of the core components of the American Dream.5 As the generation gets older, more and more millennials will become potential homeowners.
Millennials are now between the ages of 23 and 38, so many people on the younger and middle side of the generation are starting to look into purchasing a home. According to a Trulia survey of about 2,000 millennials conducted through the Harris Poll, 21 percent of Americans aged 18 to 34 reported that they planned to become homeowners in 2019. In 2018, only 14 percent of millennials said that they planned to buy a home within 12 months.6
During the recession, homeownership rates dropped more than they had in decades. However, in recent years, the rates have been steadily climbing again. The largest increases in homeownership rates are among Americans aged 35 and younger. There's a demand for homes right now, especially among millennials, so it's likely that your home won't be on the market for very long if you list it this year.
It's Time to Sell
If you've been thinking about selling your home, now may be the best time. Plenty of buyers are currently in the market for a house, but another recession in a year or two may cost you your opportunity to sell.
One of the biggest concerns homeowners have when considering whether or not to sell their home is whether it's the right time. Will your home sit on the market? Or will it be snapped up and make you money? Right now, you have plenty of opportunities to sell your home for a fair price, recouping its value.
And you don't have to turn to a real estate agent to sell your home. You can choose to list your home yourself; in today's hot real estate market, you'll be able to attract interested buyers without handing over a percentage of the sale to an agent. You don't have to spend thousands on repairs or renovations; there are many buyers who'll purchase homes as is.
One great opportunity for any homeowners looking to sell are cash home buyers. These buyers, who often advertise their willingness to buy with signs that proclaim "We buy homes for cash!" will buy homes without repairs, without renovations, and without any delay. They can buy your home quickly, putting cash in your pocket and taking your home off your hands. According to The Balance7, these buyers are dedicated to quick, easy transactions — and they'll pay in cold, hard cash.
There are many factors involved in listing and selling your home, though, so it's best to get help from an expert. Once you find the right plan, real estate agent, or company to help you get the most for your home, you can put your house on the market and move forward.