Are you frustrated with your monthly cable TV bill? You aren't alone. With the costs of cable rising every year, it's getting increasingly expensive to tune in to your favorite TV programs.
If you're looking for a way to save money, but you don't want to lose your favorite TV channels, you need an alternative option. And fortunately, there are plenty of other ways to watch TV – without spending hundreds of dollars.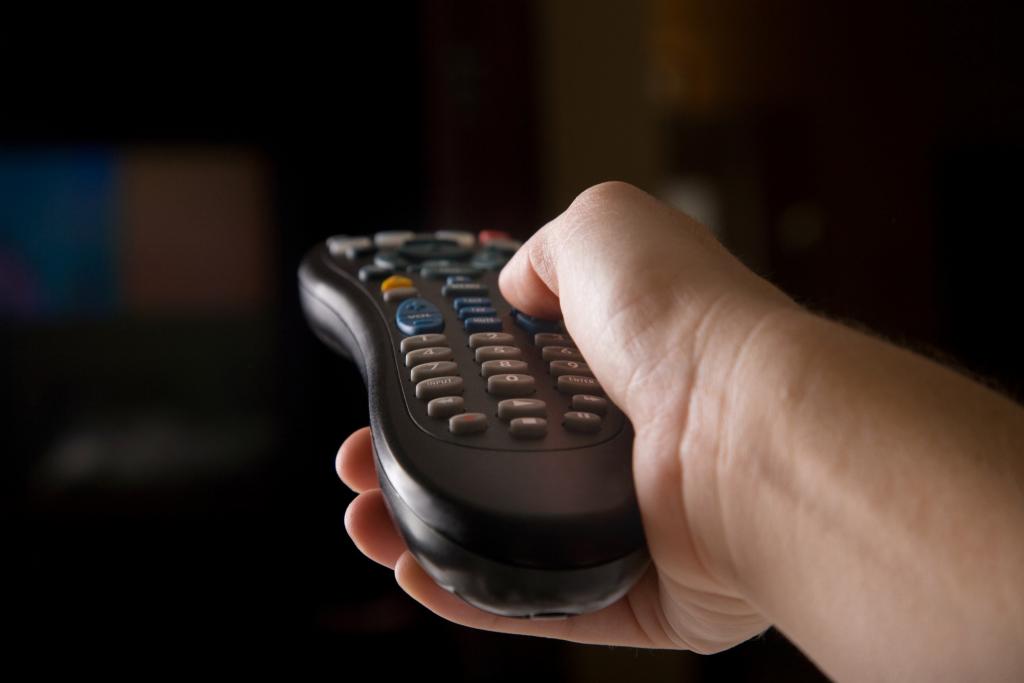 Check out these cable TV alternatives, all of which can save you money on the very same shows and channels you love.
1. Sling TV
How It Works
Sling TV is a streaming TV service that's the closest thing to cable TV. You can watch TV channels and programming live at any time, or stream your favorites on demand for more flexibility. Sling TV is offered by Dish Network, and it offers a wide mix of your favorite TV channels. From ESPN to NBC and ABC to kids' networks like Disney Channel, you can completely customize your channel lineup to get your favorites right on your TV.
Price: $25 per month¹ for 30 base channels. Additional channel packages are $5 per month.
Features
Basic package includes 30 popular TV channels, like AMC, CNN, and HGTV
Can add custom packages curated for sports fans, movie fans, and children
One of the only ways to get ESPN without cable
Can watch live TV just like you would with cable
Can stream your favorite programs on demand
Includes network TV and local channels
2. Hulu
How It Works
Hulu offers TV viewers a variety of different options. While Hulu originally started as a streaming platform, it's now expanded – and Hulu + Live TV now lets subscribers watch their favorite TV channels and programming just like they would on a cable TV plan. This means you'll be able to watch original programming, your favorite TV channels, and plenty of movies on demand. Or, you can turn on Hulu and tune in to live TV on channels like ABC, USA, A&E, Disney, and Fox Sports.
Price: There are four different Hulu plans² you can choose from, including:
Basic Hulu, $5.99 per month
Basic Hulu with no ads, $11.99 per month
Hulu + Live TV, $44.99 per month
Hulu + Live TV (no ads), $50.99 per month
Features
Can choose between streaming only or streaming plus live TV plans
Different plans and price points for every budget
Can watch original Hulu programming or currently airing TV shows and series
An entire library of past seasons and old TV shows
Live TV mimics the cable TV experience
Can watch local broadcast networks
One of the few ways to get ESPN and Fox Sports without a cable TV package
3. HDTV Antenna
How It Works
While TV antennas may bring back memories of TV from decades long ago, today's antennas are actually more advanced and able to deliver HD TV channels right to your home. With an HDTV antenna, you can get quality TV programming – some, like Dave Ramsey, even say it's better than what you get with cable TV⁴. The antenna will deliver your traditional broadcast networks like ABC, CBS, Fox, and NBC. And you can also get certain sub channels, which are channels that are offered by broadcast stations. This form of TV viewing won't cost you anything but the antenna's price.
Price: Prices vary depending on the equipment you choose, but they can be as low as $19.99³.
Features
Watch live TV from broadcast networks, including ABC, CBS, NBC, and more local channels
No monthly fee to receive these channels
Can get local sub channels like weather stations, public television channels, and special choices like Retro Television Network
If you live near multiple TV markets, you can access more free stations and programming
4. Netflix
How It Works
Netflix is the penultimate streaming choice. As the biggest name in the streaming world, Netflix offers a massive library of content that includes your favorite TV shows, classic and new movies, and an ever-increasing selection of original programming. Every month, Netflix is updated with new TV shows and movies. And you can tune in any time, whether you want to watch old episodes of a show you love or catch a movie on a weekend.
Price: Plans start at $8.99 for a basic plan⁵, which offers access on 1 screen. Additional plans are available if you need more flexibility.
Features
Ability to watch Netflix on anywhere from 1 to 4 different screens
Can stream on a TV, laptop, tablet, smartphone, or other device
Can watch shows that are no longer on-air as well as new TV shows, which are available soon after their air
Includes original Netflix programming, giving you access to shows only available with a subscription
Can watch on the go or right on your TV
New programming arrives monthly
Get Rid of Your Overpriced Cable TV Plan and Start Saving Money Today
Today, cable TV isn't the only option. While it's still popular, more and more people are choosing to cut the cord and save money by switching to an alternative. And with options like those mentioned here, you can watch a wide world of your favorite TV channels, shows, and even movies without paying hundreds of dollars month after month.
If you're ready to start saving money, you need to check out these options. With many more available online, make sure to search around and find an option that meets your TV needs and your budget. Most of these subscriptions and services even offer free trials – you can give them a try for a week or a month without paying a cent. Give these choices a try before you settle for cable.