Many families host friends and neighbors on the 4th of July and celebrate America's Independence with a delicious cookout. From the lobster rolls of New England to sticky baby back ribs south of the Mason-Dixon line, each region has its own traditional dishes. There are so many dishes to try that it's a shame when families stick to grilling the same box of frozen burgers and eating the same container of gooey macaroni salad every single year.
This year, switch things up by making some of these homemade favorites.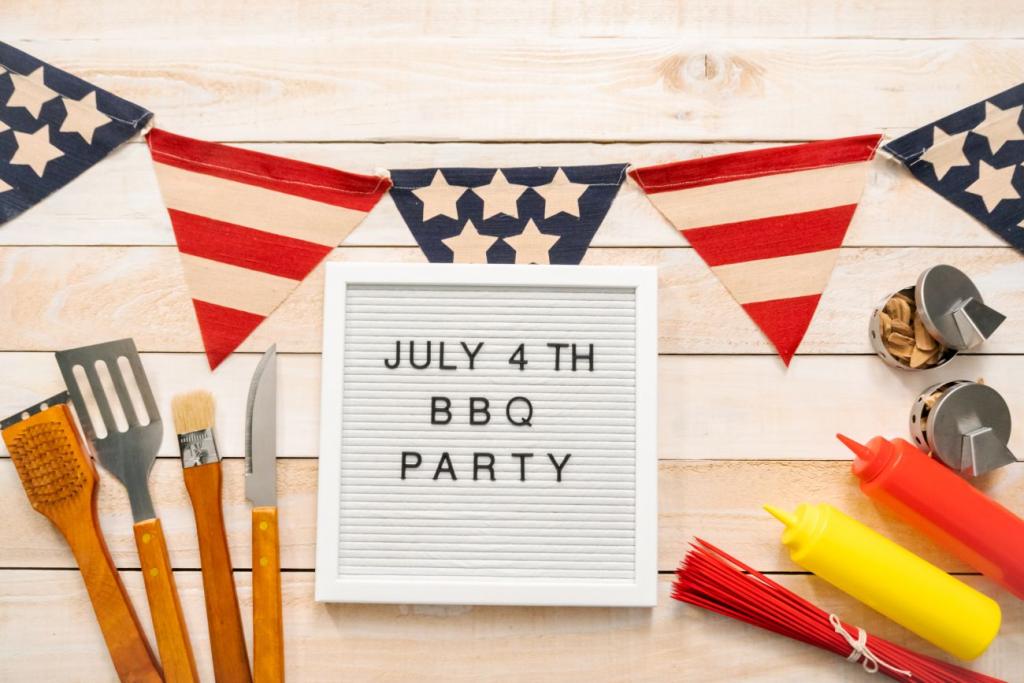 Classic Potato Salad
Serves: Up to 12 people
Price: $20
Potato salad has always been a 4th of July staple. It's easy enough to make, but it can be difficult to make a version that stands out from the crowd.
This year, commit to making your potato salad rich in flavor by swapping out plain yellow mustard for rich, whole-grain Dijon, and relish for chopped cornichon. These simple changes will produce a rich dish that's so much more flavorful than the bland stuff you can buy at the grocery store.
Cornbread
Serves: 12 people
Price: $6 per 12-inch skillet
If you're doing any type of Southern barbecue, you need to have cornbread on the side. This sweet and savory bread is best when it's baked fresh, but it only takes about 20 minutes of active time to make. Use a cast iron skillet and preheat it well in advance if you want to ensure a crispy, crunchy crust.
Cornbread keeps well outdoors and is a fantastic accompaniment for saucy barbecue.
Orzo Salad
Serves: Six people, but can easily be doubled to feed a crowd
Price: Ingredients cost around $15
A great contrast to heavier, mayonnaise-based salads is a lightly sauced orzo salad, made with plenty of chopped veggies.
This version from Giada de Laurentiis is made with chickpeas, juicy cherry tomatoes, and red onion, then finished with slivered basil and mint. The dressing is a light red wine vinaigrette. It will stand up well to the outdoor heat and is a great accent to a plate full of heavier food.
Grilled Burgers Topped Your Way
Serves: As many as you like
Price: If you're making them from scratch, each burger will cost around $3
Nothing says "4th of July cookout" like a grilled burger. This year, instead of choosing frozen burgers, make your own burger patties, then offer your guests a variety of toppings.
The key to making a great burger is starting with freshly ground meat and keeping everything extremely cold. For toppings, you can start with the standards (lettuce, sliced tomato, pickles, and onion) then get creative by offering gourmet options like caramelized onions, guacamole, bacon, roasted red peppers, or even grilled pineapple.
Carolina-Style Barbecue Chicken
Serves: Four but can easily be multiplied for a crowd
Price: Under $20
This barbecue chicken is elevated by deliciously tangy Carolina-style sauce. It's easy to whip up and you won't believe how much flavor you can bring to your chicken in just a few minutes. Plus, you can use any part of the chicken you have on hand.
After the chicken has grilled for a few minutes, it's flipped and basted with the sauce, then cooked another three minutes. Baste and flip three more times to build up the incredible flavor, then pull it off the barbecue and serve with extra sauce on the side.
Elotes
Serves: Four
Price: $8
It isn't summer until you've had your first bite of grilled corn.
Elotes is a grilled corn dish that originates in Mexico, where it's a super popular street food treat. A sauce made with mayonnaise, sour cream, ancho chile powder, and cotija cheese is stirred together, then slathered over a freshly grilled cob of corn. Sprinkle on more cheese and chopped cilantro, then finish with a squeeze of lime.
After one bite, it might be hard to save room for your main dish.
Salmon Burgers
Serves: Four
Price: $20
If you want salmon burgers that taste flavorful and juicy without being rubbery, you'll need to bring a kitchen staple out to the grill. The key to perfectly cooked salmon burgers is to use a cast iron skillet instead of plunking them directly on the grill. Luckily, you can put your cast iron skillet directly on to the grates of your barbecue and cook salmon and beef burgers simultaneously.
Serious Eats has a recipe that mixes hand-chopped salmon with fresh herbs like tarragon, parsley, and chives, for a perfectly light yet flavorful burger.
Peach Cobbler
Serves: 10
Price: Less than $10 per pan
To celebrate the best that summer has to offer, mix up a pan of peach cobbler for the perfect 4th of July finale. You can use frozen peaches if peaches aren't in season where you are, but fresh, in-season peaches will always taste the best.
Sliced peaches are macerated in sugar, then poured over an easy biscuit batter made with flour, sugar, baking powder, and milk. The entire thing is baked for 40 to 45 minutes, then served bubbling hot and golden.
Old-Fashioned Lemonade
Serves: As many as you like
Price: $3
To keep thirst at bay, mix up a pitcher of good old-fashioned lemonade, made with freshly squeezed lemon juice and simple syrup. Make sure you make it well in advance, so it's ice cold. Pair it with some sweet iced tea — the signature drink of the South.
People can drink each individually or mix them together in a delicious concoction known as the Arnold Palmer.
Happy 4th of July
The 4th of July is a holiday that should be spent with family and friends. All these dishes are delicious, tasty, and easy to eat, so you can focus your attention on catching up with loved ones. So, don't settle for frozen burgers, bagged salad, and mediocre hot dogs this year!