Due to the success of retailers like Walmart and Amazon, goods are being shipped across the United States at an unprecedented rate, and trucking companies are having difficulty keeping up. This has created a shortage of more than 50,000 truck drivers even though employers are willing to pay as much as $80,000 per year to fill those vacant positions.1
This shortage opens up some good opportunities for retirees who have time on their hands and would like to earn some extra money.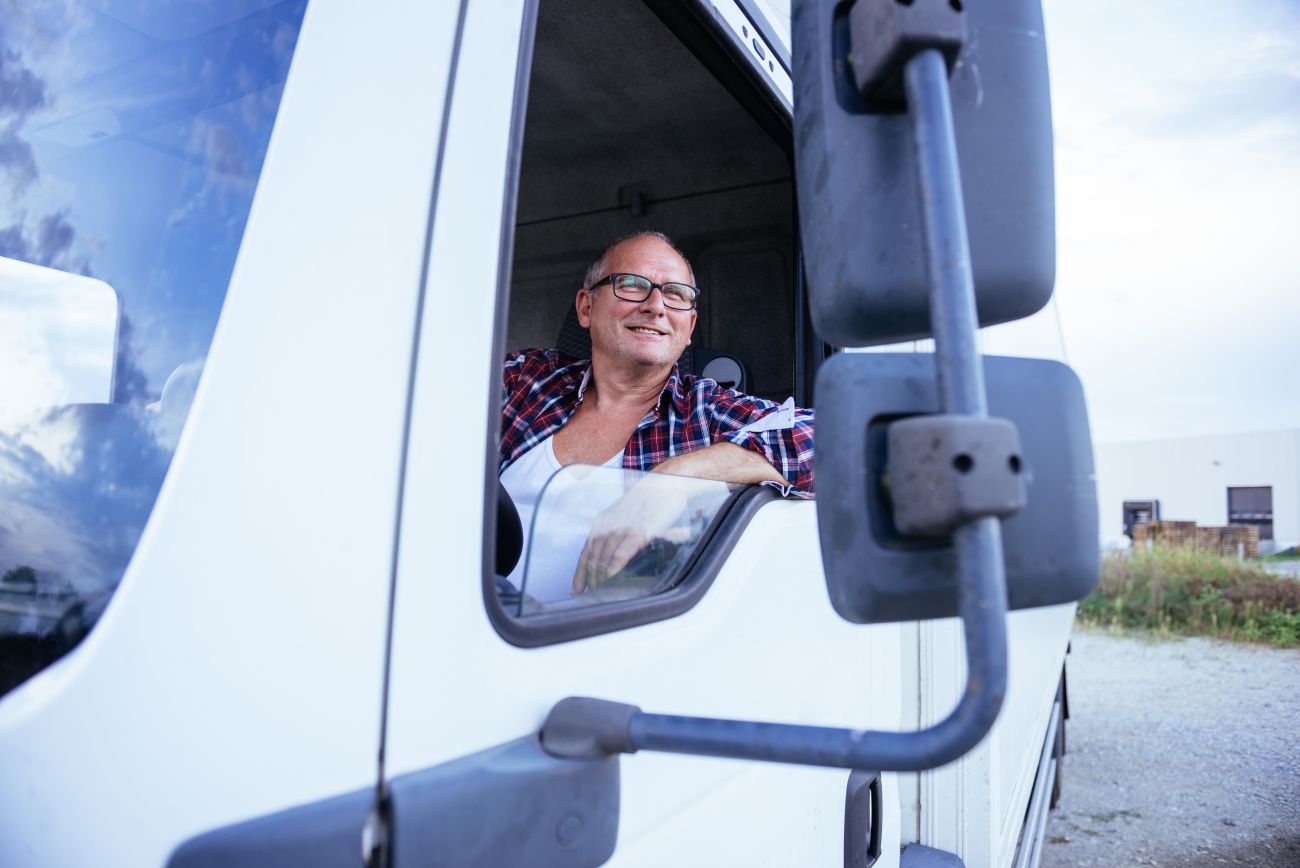 How Do You Become a Truck Driver?
To become a truck driver, you will need to obtain a commercial driver's license (CDL). There are three CDL classifications: A, B, and C. Class B and C are for smaller vehicles, such as buses, dump trucks, and passenger vans. If you want to drive a tractor-trailer, though, you will need a Class A license.2
To get your CDL license, you will need to take the following steps.
Obtain a CDL Manual
You can pick up a CDL manual at one of your state's Department of Motor Vehicles (DMV) testing sites or download a copy from their website.
You should review the manual to make sure you qualify. In most states, you will need to be 18 or 21 and have a valid driver's license.
Pass a Series of Written Tests
Once you have determined that you qualify for a CDL license, the next step is to pass a series of written tests at your local DMV testing site in order to qualify for a commercial driver's instruction permit (CDIP). You will need this permit because you cannot practice driving a tractor-trailer with a regular driver's license.3
Add Endorsements
Some CDL licenses require endorsements. To acquire these endorsements, you will have to pass additional tests to obtain them. This includes:
Class H: Hazardous Materials
Class N: Tank Vehicles
Class P: Passenger-Carrying Vehicles
Class S: School Buses
Class T: Towing a Double or Triple Trailer
Pass a Series of Skills Tests
Next, you will have to pass a series of skills tests to demonstrate your proficiency in driving a commercial vehicle. To obtain a Class A CDL license, you will need to take your test in a tractor-trailer rig. If you need endorsements, you will also have to pass tests for those.
Although it is possible to obtain your CDL license on your own, it may be more convenient to attend a CDL training school. This will give you both the classroom training and hands-on learning that you need. Some schools have relationships with trucking companies that help students land a job upon graduation. Other trucking companies will reimburse your cost of attending the CDL training school if you go to work for them.
Cost
The cost of obtaining a CDL license on your own should only run a few hundred dollars. The largest expense you will have is the cost of renting a truck in which to take your test. The cost of a truck driving school will generally run between $3,000 and $7,000.4
In some cases, a trucking company that you agree to work for will provide the training you need to drive for them. They will even let you borrow a truck for your test.5 This is one of the quickest and least expensive ways to become a truck driver.
What are the Benefits of Driving a Truck?
1. Salary
One benefit of driving a truck after retirement is the extra amount of money that it brings in. This is one of the primary benefits since many seniors are struggling to make ends meet.
In fact, more than 50 percent of seniors have savings of less than $10,000 and one out of three have no savings at all.6
2. Employee Benefits
Employee benefits are another good reason for retirees to drive a truck. Most trucking companies pay good benefits, including retirement plans and life insurance, which can provide a retiree with extra financial security.
Benefits often include prescription drug coverage, medical, dental, and vision. This is important to a senior who is depending on Medicare for health care coverage because Medicare does not pay for some of those services. Plus, many truckers also receive holiday pay and paid vacations.
3. Travel
Many retirees have been unable to travel because they were busy working and raising a family. Now that they have some extra time on their hands, they may not have the money to travel.
By driving a truck, retirees are exposed to various locations within the United States that they otherwise would never have seen. The fact that they get paid to travel makes the deal even better.
4. Teams
In many cases, two truck drivers can operate as a team. This allows a husband and wife to work together and both get paid.
Because team members can take over for each other, teams can usually make long hauls in less time. In some cases, teams can earn bonuses that push their salaries to over $100,000 per year.7
5. Sense of Accomplishment
Retirees often find that they have too much time on their hands. At first, they may enjoy watching TV all day, playing cards, and socializing. After a while, though, many retirees long for a more productive life.
Driving a truck gives them a sense of accomplishment, especially if they enjoy helping others.
Conclusion
If you are not happy with your retirement and are looking for a way to fill your time, you should investigate the benefits of driving a truck. Many retirees find the experience to be very satisfying.
As a truck driver, you would be able to travel and earn a good living at the same time.