Businesses that have fleets of vehicles can derive many benefits from using fleet trackers. When your business uses fleet trackers, you are able to see where all of your company vehicles are at any given time and see the routes that each driver takes, which can help to prevent the drivers from lying to you. Plus, fleet trackers can help to improve productivity while reducing transportation-related losses.
If you are in the market for a fleet tracker, here are five of the best.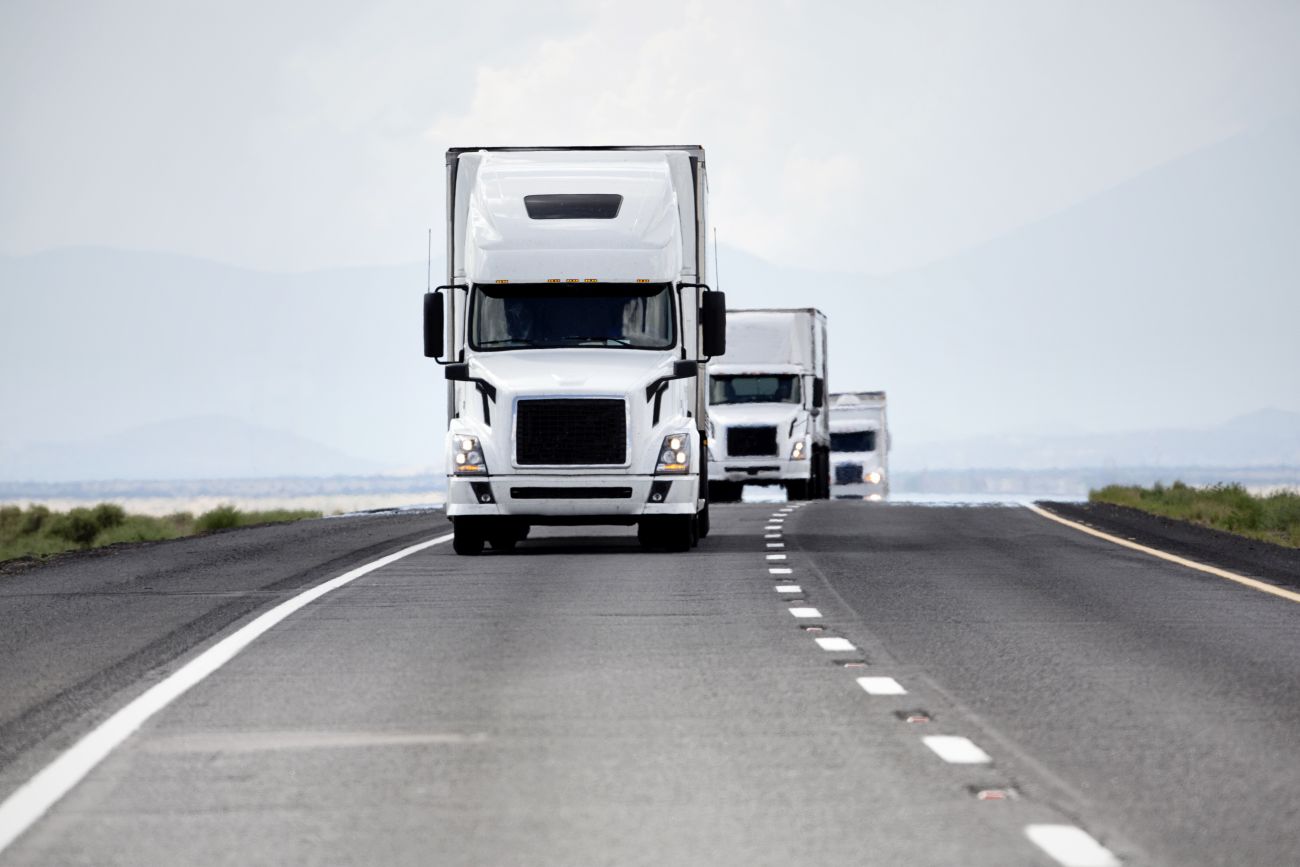 1. Samsara
Samsara offers a fleet management platform that allows you to see where your vehicles are in real time to the second. This can help you to give accurate estimates of arrival times to your customers. Plus, the fleet tracker gives you alerts when drivers are idling or speeding and provides reports that you can use to monitor driver safety and plan better routes.
Samsara does not provide price information on its website. Therefore, pricing depends on the number of vehicles that you have in your fleet and their types.1
Pros of the Samsara fleet tracker
All-in-one system that is feature-rich.
Up-to-the-second data on every vehicle.
Alerts you when drivers idle or speed.
Cons of the Samsara fleet tracker
Lack of pricing information makes it difficult to compare.
2. Sprint
The Sprint fleet tracker uses GPS telematics, along with the packaged sensors and cameras, to help you manage your fleet. With it, you can access the data for your fleet vehicles in almost real time.
In addition to almost instantaneous data, the Sprint fleet tracker helps you to boost productivity. It gives maintenance reports, so you can avoid too much downtime and can make certain that your fleet vehicles are operating in optimal condition. It helps you to save money and time while helping you to ensure that you and your drivers are complying with industry regulations.
To get pricing information, you will need to contact the company for a quote.2
Pros of the Sprint fleet tracker
Helps to improve the efficiency of your operations.
Comes with cameras and sensors to help you to monitor your drivers.
Helps to reduce costs.
Cons of the Sprint fleet tracker
Offers near-real-time data but not up-to-the-second information.
No pricing data on the website.
3. Locus
The Locus MotionTrack fleet tracker uses machine learning to automatically plan routes, which helps to improve operational efficiencies. It also has a geocoding engine so addresses can be converted into geographical coordinates for route planning and optimization.
The Locus tracker is designed for use by mid- and large-sized businesses. Therefore, it comes with multiple features such as drag and drop scheduling. Plus, the system can be used with mobile devices and takes rider preferences into consideration.3
Pros of the Locus fleet tracker
Intuitive platform provides information in real time.
Allows you to optimize and change routes.
API allows you to integrate third-party applications.
Cons of the Locus fleet tracker
No pricing information provided on the website.
Based in India instead of the U.S.
4. Teletrac NavMan
The Teletrac NavMan fleet tracker has more than 40,000 customers around the world and tracks more than 550,000 vehicles. It is great for small businesses because of its ease of use and free device installation.
The system gives you scorecards for your drivers. This feature allows you to train them to drive more safely. You are also able to set parameters, which alert you when a car leaves or enters an area that you have designated.
Other features include being able to overlay weather and traffic data and the software updates its information each minute.4
Pros of the Teletrac NavMan fleet tracker
Can provide significant savings in fuel consumption and time.
The platform provides data in real time.
Cons of the Teletrac NavMan fleet tracker
The company can be slow to respond.
Customer service is hit-and-miss.
5. MiX Telematics
The fleet trackers from MiX Telematics originated in South Africa before the company expanded its reach across the world and finally into the U.S.
The company offers two tiers of fleet tracking solutions, including the MiX Fleet Manager Essential and MiX Fleet Manager Premium.
The Essential package is light and includes the basic features that companies that do not need a robust fleet management system can use. It includes tracking utilities and is fully integrated with Google Maps to benefit the drivers. The Premium package is a full-service fleet management system that provides greater sophistication and more in-depth data and reports for fleet managers.5
Pros of the MiX Telematics fleet tracker
Better fuel management.
Vehicle tracking.
Live streams of information.
Cons of the MiX Telematics fleet tracker
Must request a quote to get pricing information.
Conclusion
With the passage of the ELD Mandate, fleet trackers are essential for trucking carriers and other businesses that have commercial fleets. When you are searching for a fleet tracker, it is important for you to conduct thorough research to choose the system that will work the best for your business.