There are many great phones on the market costing $1,000 or more, but are they really worth that much money? The real question is why pay $1,000 for a smartphone when you can buy one loaded with the features you want for less than half the price?
Having said that, here are five phones you can grab for under $400.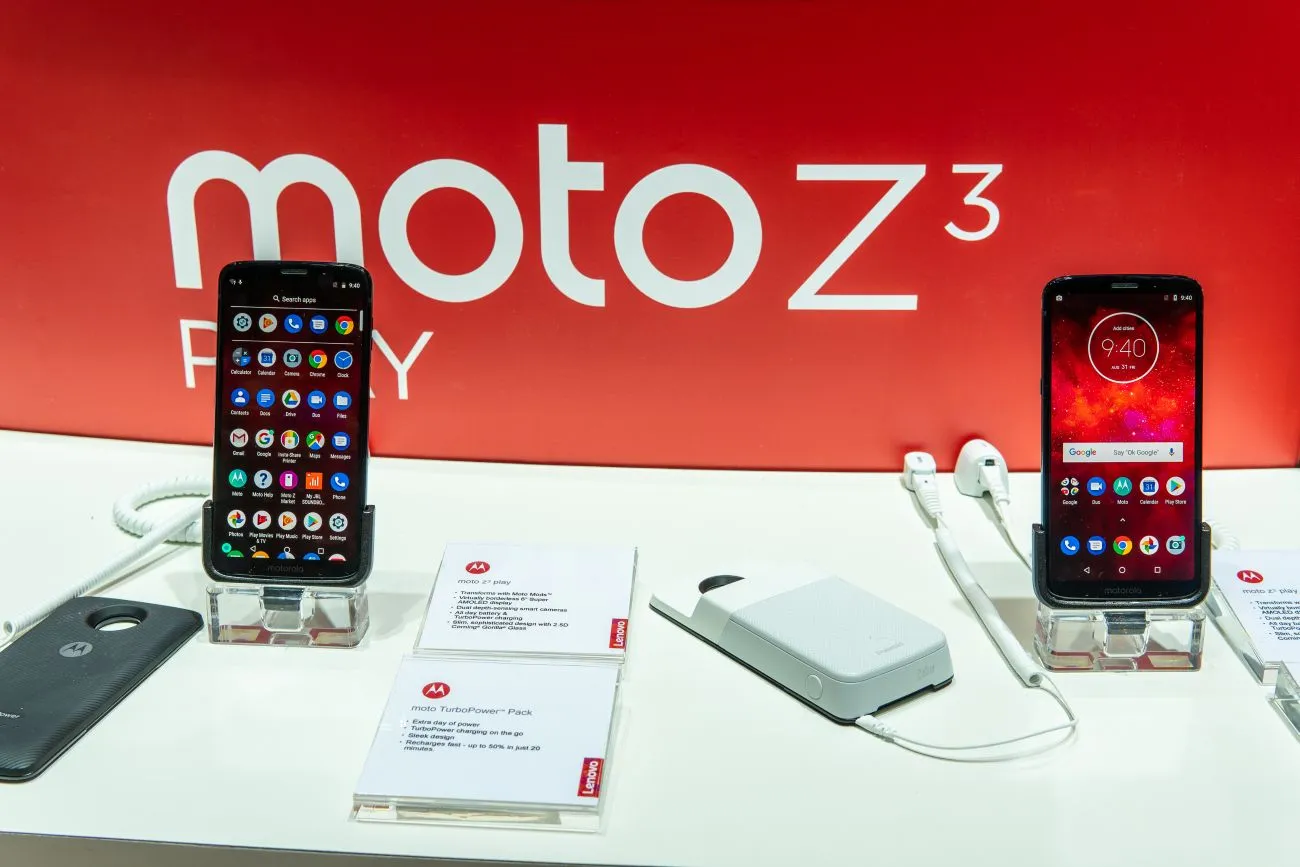 1. Coolpad Legacy
The Coolpad Legacy is a powerful new phone that works well in a family environment. At the core of its technology are the Android 9.0 Pie operating system and the Qualcomm SDM450 processor, which uses artificial intelligence (AI) to zero in on a user's preferences. Its quick-charge, 4,000 mAh battery provides plenty of power and its 6.4-inch, 2,160 x 1,080 display offers full HD.1
In addition to being great for families, this phone is well suited to seniors because of its low price and ease of use. Plus, apps load quickly and web pages scroll smoothly. The screen also adjusts well to different lighting conditions.
Although the Coolpad Legacy lists for $179.99, it can be purchased for as little as $29.99 from Metro by T-Mobile when making a switch.2 For that price, the phone comes with 32GB of storage and 3GB of RAM.
Pros
Large screen-to-body ratio
Long-lasting battery
Fingerprint reader
Cons
Relatively heavy
No wireless charging
2. Honor 7X
The Honor 7X features an 18:9 full-view display and a 16 MP dual-lens camera. It supports both facial recognition and fingerprint unlock. For privacy, it also has an option that hides content notifications unless it recognizes your face. This shields your private data from prying eyes.
The Honor 7X uses the Android 8.0 operating system that is said to be 60 percent faster and 50 percent smoother than competing systems. The 2,160 x 1,080 full HD screen spans from edge to edge, providing an immersive visual experience.3
The Honor 7X comes with 3GB of RAM, 32GB of storage, and a 3,340 mAh battery. It can be purchased from Amazon for $199.4
Pros
Comfortable to hold
The 18:9 screen is great for gamers
Portrait mode camera
Offers a split-screen view
Cons
The rear camera doesn't perform well in low-light conditions
No fast charging
The hybrid slot does not accept micro SD cards
3. Nokia 7.1
The Nokia 7.1 is known as an Android One device, which means that it meets Google requirements. It features dual rear cameras and an AI that lets you edit your photos with an artistic touch. This will help you create photos that are truly worthy of sharing. Nokia's display gives you a spectacular viewing experience by adjusting to bright sunlight or to a dimly lit room.
Nokia's Snapdragon 636 mobile platform is powerful enough to support most operations, and its battery will last throughout the day. It comes standard with 32GB of storage, 3GB of RAM, and a 3,060 mAh battery. The phone also features a 5.84-inch full HD display with a resolution of 1,080 x 2,280 pixels.
The Nokia 7.1 is available from Nokia for $299.99.5
Pros
Dual focus camera
Micro SD card slot
Cons
Not water resistant
Battery not removable
4. Moto Z3
The Moto Z3 has an attractive aluminum body and is one of the thinnest smartphones around. Inside the stunning body, the Z3 uses the Android 8.1 Oreo operating system and the Qualcomm Snapdragon 636 Processor.
When it comes to features, the Moto Z3 includes a six-inch full HD display with a resolution of 2,160 x 1,090 pixels and dual depth-sensing cameras. The dual rear smart cameras can capture brilliant photos in low-light conditions and the imaging software lets you adjust layers and colors. You can even animate your images with cinemagraphs. Plus, the Google lens tools have object recognition.
Although it is still in beta mode, the moto voice lets you control your phone with voice commands, or you can navigate your phone using moto actions.
The Moto Z3 can be purchased for a lump-sum price of $349.99 or as low as $15 per month. This price includes 4GB of RAM, 64GB of storage, and a 3,000 mAh battery.6
Pros
Fingerprint sensor
Facial recognition
Cons
8 GHz processing speed may be slow for gamers
Selfie cam only has an 8 MP resolution
5. Google Pixel 3A
The Google Pixel 3A has a great camera that works well in low light without a flash. You can adjust the depth of field and use the camera to record time-lapse videos. The battery capacity is only 3,000 mAh, but Google's adaptive battery technology learns which apps are your favorites and allocates most of the battery power to those apps. The body is a lightweight unibody design with a matte finish.
In addition to a rear fingerprint reader, the phone features a 5.6-inch screen with a resolution of 2,160 x 1,080 pixels. Like the Coolpad Legacy, the Google Pixel 3A uses the Android 9.0 Pie operating system. The phone comes with 4GB of RAM and 64GB of storage. In addition to black and white, the phone is available in a "purple-ish" color.
Unlike some of the newer competing smartphones, the Pixel 3A has a headphone jack, so you don't have to pay extra for wireless headphones or earbuds. The battery charges so fast that you can get seven hours of usage with only a 15-minute charge using the included 18-watt adapter.
The Google Pixel 3A sells for $399.7
Pros
Android 9.0 Pie operating system
Extremely fast charging
Cons
Not water resistant
No wireless charging
Conclusion
It isn't necessary to spend $1,000 or more to get a phone that has excellent features. Many of the models that are currently available for under $400 sport such features as full HD screens, long-lasting batteries, and facial recognition.
Anyone needing to grab a relatively inexpensive phone with great features should compare the five models listed above to see which one of those models might be right for them.