Are you seeking a career that will give you exciting job opportunities and a better salary? There's one certain way to increase your earnings: earn a degree. As Forbes¹ reports, college graduates with bachelor's degrees leave school and earn an average starting salary of $45,000.
A degree is your key to more money. However, some degrees are more valuable than others. One of the most lucrative degrees is a business degree. Right out of school, new graduates earn a starting salary of $54,000 according to Forbes². Earning a business degree will set you up for a career of financial gains and exciting opportunities.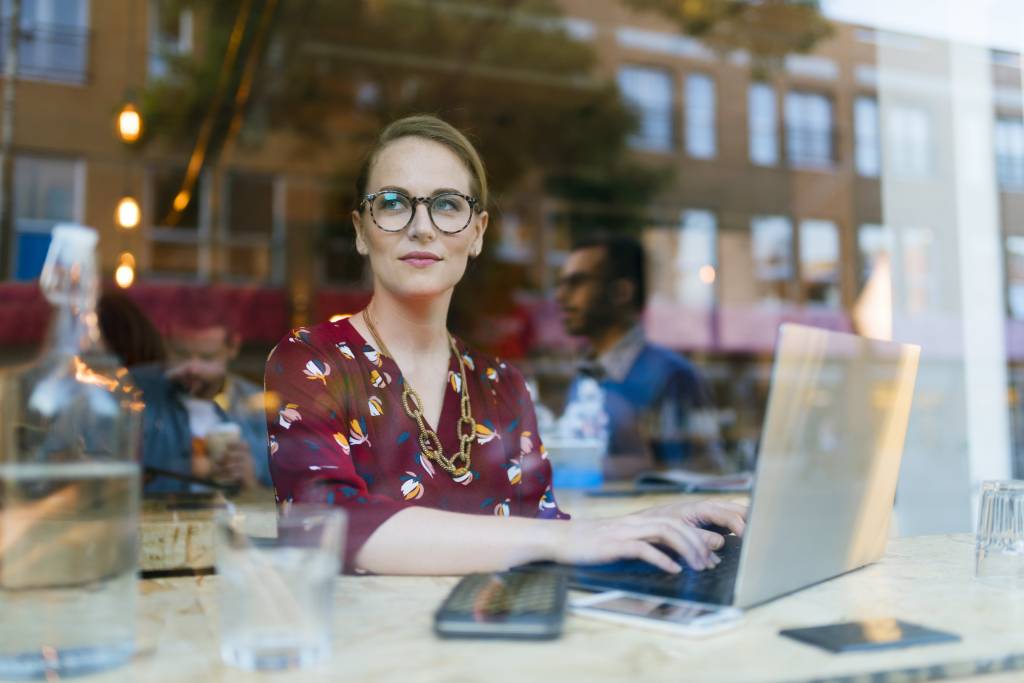 But a stellar salary isn't the only reason a business degree is valuable. Here's why earning your business degree is a smart choice.
1. A Business Degree Gives You Many Career Options
A business degree gives you great flexibility in your career path. Many people are unsure what they want to do, and studying business can reveal new options. Business degrees give you skills that are applicable to many industries.
After graduating, your career can go in any direction: marketing, management, sales, and many other fields. The ability to shape your own career path provides the freedom to change and grow as your career evolves.
2. There Will Always Be Job Openings
Business professionals like entrepreneurs, managers, financial experts, and strategic planners are always in demand because business is constantly evolving. Individuals with business degrees are needed to lead and direct organizations and companies. Earning a business degree sets you up for a lucrative career that will always be in demand.
Earning a degree in business shows a prospective employer that you possess the skills necessary to make a company successful. Without a degree, finding a position where you can get the experience needed to become a competent business professional can be difficult; employers want to hire, not teach basic principles.
3. You'll Learn Crucial Skills
Business professionals can work in almost any industry since fundamental business principles don't vary from company to company. Although the product may vary between companies, the same leadership and management principles are applied in every organization.
Graduating with a business degree gives you the education you need to excel in any industry. Majoring in business is perfect for people who want to focus on building relationships and adding value to companies of all kinds.
4. You Can Earn an Advanced Degree and Make More Money
Once you've earned your Bachelor of Arts or Bachelor of Science degree in business, you'll enjoy plenty of income and job opportunities thanks to the in-demand nature of the field. However, if after a few years you'd like to further yourself, you can earn an MBA.
An MBA, or Master of Business Administration, is a graduate degree that gives business professionals even more value in the workplace and job market. Usually only two years long, MBA programs have a huge payoff: earn an MBA and you'll make tens of thousands more. Monster.com³ reports that the average annual salary for those with an MBA is $99,587.
An MBA also opens new doors for you. In certain fields within business, like finance or technology, an MBA is required. You'll have so many more options and places to take your career with an MBA on your resume.
5. It's Easier and Cheaper Than Ever Before to Start Classes
Thanks to the internet, evolving technology has introduced new options for students who want to earn a business degree. Now, spending four years and hundreds of thousands of dollars is no longer necessary to get the education you need.
Leading universities now allow you to take classes online from anywhere in the world. You can learn at a pace that fits your busy life while staying free to complete courses on your own time. And earning your business degree online saves money. Online classes are far less expensive than traditional classes – there's no need to pay for expensive buildings and equipment.
Reputable schools ensure students receive the same quality of education when they choose to take their classes online, making it an easy choice for students who want to earn their degree for less and in less time. It's easier than ever to get started; you can enroll in affordable business classes today.