Dry shampoo is increasingly considered to be a necessary personal hygiene product and it has more uses than you may be aware of. It has been offered for sale commercially since the 1940s, but the use of less refined, homemade versions can be traced back for several centuries.
This dry, fragrant substance typically can be sprayed from an aerosol can directly on the hair. Its ingredients effectively absorb oils and eliminate odors from the hair, allowing you to look your best without needing to hop in the shower.1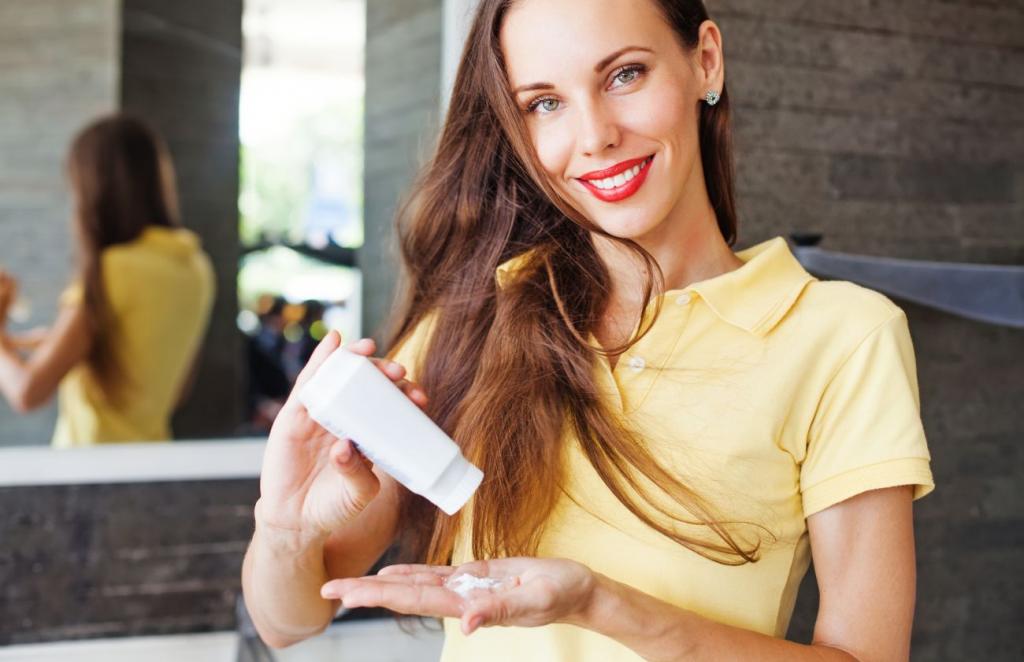 How Dry Shampoo Works
Whether you are running late for work or unexpected guests drop by, washing your hair to freshen up is not always practical or convenient. When time is in short supply, a few squirts of dry shampoo can add volume and fragrance to your hair while absorbing unsightly oil. This personal hygiene product has been a lifesaver in many situations, so it is not surprising to learn that sales of dry shampoo have skyrocketed over the last decade.2
Curiosity about this wonder product may drive you to ask how it works and what it is before applying it to your hair. The base ingredient in most commercial dry shampoo products is either corn starch or rice starch, which effectively absorbs oil that otherwise causes your hair to look grimy. Fragrances, as well as other absorbing agents, are also used in most of these products.
While dry shampoo effectively enables you to extend the time between wet shampoo sessions, this is a versatile product that can be used in these other exciting ways.
1. Groom Those Brows
Unruly, greasy, or thin brows can drive you crazy, but they can easily be tamed with dry shampoo. Simply spray the product lightly on your fingertip and run your fingertip over your brow. By doing so, the accumulated oil on your greasy brows will be absorbed by the powder.3
The result is gorgeous brows that lay perfectly in place and that have the desired matte finish. Without the grease weighing them down, your brows will look thicker and healthier.
2. Keep Your Updo Up
After spending hours trying to get your updo to look perfect for a big event, you understandably want your gorgeous look to last.
A few loose bobby pins can unravel your efforts. So, spritzing dry shampoo gently around the bobby pins can keep them securely in place without needing to apply more hairspray to your updo.4
3. Clean Up Your Sneakers
Stinky sneakers are an unfortunately common source of embarrassment. This problem does not only crop up when you take your shoes off in the gym locker room after an invigorating workout. A bad case of sneaker stench can surround you even when your shoes are on. To clear the air, spray fragrant dry shampoo into your shoes before lacing them up. Because the powder has absorbent properties, your feet may also feel drier during your workouts.5
4. Keep Body Odor at Bay
When you know you are in a stressful situation, outdoors in the heat, or being active, sweat and foul body odor can ruin your day.
Apply dry shampoo lightly across your chest, back, and armpits. Dry shampoo can absorb oil and sweat to keep you feeling confident and smelling great for longer.6 You can bring the bottle with you to freshen up discreetly throughout the day as needed.
A quick spritz of dry shampoo is also the perfect solution for those unfortunate times when you run low on deodorant.
5. Banish Sweaty Palms
The stress of a job interview or an important client meeting can cause your hands to become embarrassingly moist, which are a telltale sign that you have lost your cool. Sweaty hands can also ruin your workout, loosen your grip on essentials, and cause numerous other problems.
When you know you are going to be a sweat-inducing situation, rub a light layer of dry shampoo over your palms to tackle your problem before it starts.7
6. Touch Up Your Roots
Dry shampoo does more than give your hair a fresh look and eliminate unpleasant smells. When dry shampoo is applied close to the scalp, it can conceal your dark roots.8 As you spritz the product close to your roots, use your fingers to gently add volume near your scalp to further conceal your roots.
This hack can keep you looking your best when you lack the time necessary to get a touch-up at the salon right away.
A quick application of dry shampoo is the perfect way to bring flat, oily hair back to life between washes, and its unique properties make it a lifesaver in other situations. While dry shampoo is a must-have item for your bathroom, add a bottle to your purse and gym bag as well to be prepared for any situation.