In the United States, Mother's Day (which takes place on May 12 this year, don't forget!) is a holiday that seems to be entirely designed around pastel colors and kitchen-themed gifts. Moms are traditionally showered with flowers and chocolates and gifted with breakfast in bed, corny Hallmark cards, and other last-minute presents like kitchen gadgets or bathroom treats.
This year, try and one-up your siblings by getting your mom a Mother's Day gift that's simultaneously interesting, thoughtful, and useful. If you're heading towards the bath salts aisle, you're going the wrong direction! We've gathered some fun and meaningful gifts that Mom would be thrilled to receive.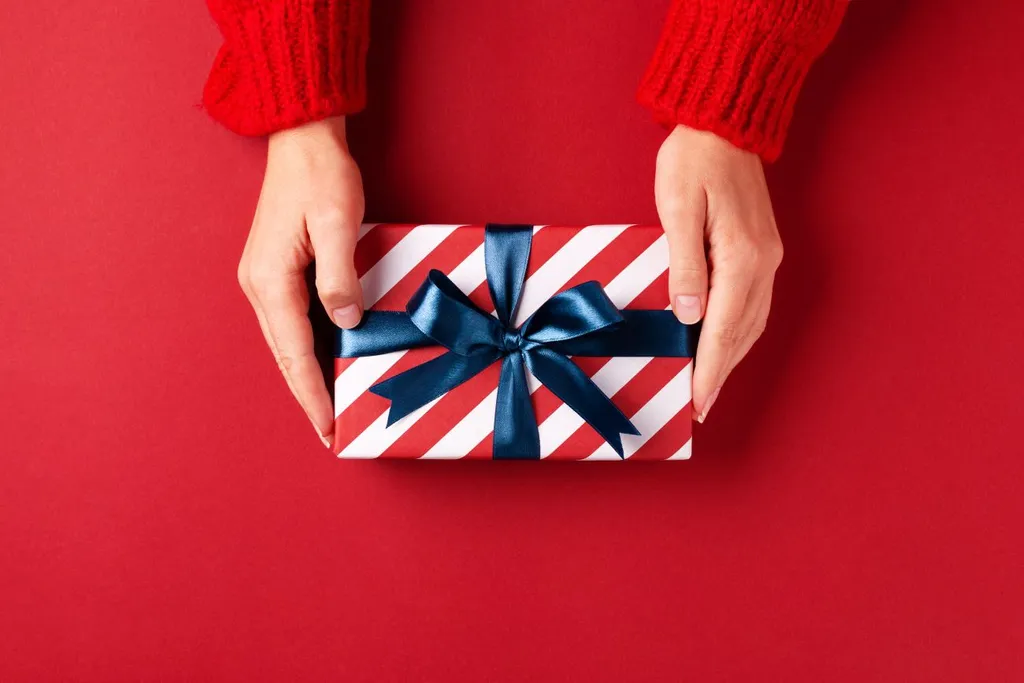 A sunrise alarm clock
Remember all those times you woke her up at 3 a.m. screaming to have your diaper changed? We bet your mom remembers.
Express your appreciation for all those sleepless nights by gifting her a sunrise alarm clock, which helps sleepers rise with soothing light rather than a harsh noise. The Philips Wake-Up Light Alarm Clock is considered the best on the market today. In addition to several soothing wake-up sounds, it helps encourage sleep at bedtime with a simulated sunset. Plus, it has a back-up feature that keeps it going for eight hours even if the power goes out.
A phone case that includes a back-up battery and extra storage
Moms tend to be the social hub of any family. They're the ones responsible for organizing family dinners and holidays and sending around cute photos of the family dog. Help your mom out this Mother's Day by gifting her a phone case that comes with a built-in battery and extra storage.
The space pack from Mophie gives either 32GB or 64GB of extra storage and can add more than 40 hours of extra battery life per charge. It comes in basic black, white, or gold.
A subscription to Audible
If your mom or grandmother is older and is struggling to keep up their reading habits with poor eyesight, gift them a year's subscription to Audible. The $150 subscription entitles them to more than a dozen audiobook credits that they can use over the course of a year.
Audiobooks are great for all kinds of people. They're awesome for readers who aren't able to see pages, as well as they are used to and they're often used by commuters, runners, or anyone else who wants to read on the go. Your mom will also get to keep all the audiobooks she downloads, even after her membership ends.
A new set of lunch containers
If your mom works in an office, chances are she's been using the same lunch containers since 2001. This Mother's Day treat her to a brand-new set that doesn't have spaghetti sauce stains or chipped corners. There are tons of new options that come with leak-proof lids, including the Rubbermaid Lunchblox Salad Kit with multiple compartments under the same lid, or a badass Stanley Classic Vacuum Bottle, which is so indestructible that she'll literally have for the rest of her life.
Motivational Jewelry
If your mom is a serial go-getter who never sits still for long, get her a beautiful bracelet with motivational saying that will give her a lift every time she looks down.
The Motivate Wraps from Momentum Jewelry includes a metal motivational saying tag and a wrap bracelet made out of stretchy fabric. The fabric bracelets are available in 25 unique colors and there are several pre-made motivational tags to choose from. You can also customize a bracelet by picking out your mom's preferred color and ordering a custom tag with her favorite saying.
These are great for athletic women, as they won't constrict movement or get caught on clothing.
S'well bottle
Everyone needs a good water bottle that can travel with them everywhere. It saves tons of money and cuts down on single-use plastics.
Made of stainless steel — which is super easy to clean — S'well Bottles are endlessly customizable as you can pick the size, spout, and color that you want. Plus, they even offer customers the ability to personalize your bottle with a name or initial if you buy online.
They also sell insulated coffee tumblers and commuter cups, perfect for coffee and tea-loving moms.
Flatterbox
Flatterbox is a memorable gift for any time of the year, but it's super meaningful on Mother's Day. Flatterbox allows you to collect notes and messages from a huge group of people, then have them printed on to luxury cardstock and shipped to the recipient inside a gorgeous box. Instead of a Hallmark card that's haphazardly signed by all the siblings, you can arrange to have all your family members log into the site and write meaningful, personalized messages on their own time. That way, the recipient can keep them forever.
Boxes start at $49.
A new tea steeper
If your mom has been using the same brown, cracked tea steeper since 1986, treat her to a brand-new tea steeper and some delicious full-leaf tea.
The best and most versatile tea steeper on the market is the Finum Brewing Basket, which only costs around $10. Its wide and tall design gives tea leaves lots of space to expand freely and infuse into hot water more effectively.
Adagio Teas has a huge variety of fantastic, high-quality teas, so you can pick some of your mom's favorites. Plus, they usually include a few samples in each shipment, so everyone can try something new.
Sous Vide Device
People who love to cook and host dinner parties often have a secret weapon for cooking perfect meal every time — a sous vide immersion circulator. This device sits in a pot of water and keeps ingredients at the same temperature for extended periods of time. It works especially well for foods like steak and chicken, which can overcook in a matter of seconds in a hot pan.
There are tons of different brand names making sous vide machines, but Anova makes some of the best on the market.
Robotic Vacuum
If your mom has a dog or cat, chances are she's spending a lot of her free time vacuuming up pet hair. A robotic vacuum can take this annoying, repetitive task off her plate and give her more free time. Robotic vacuums use infrared sensors to help them evade objects and are excellent at picking up light debris like pet hair, dust, and dirt.
The eufy BoostIQ RoboVac 11S has great reviews and manages to pull in a lot of dirt while maintaining a volume that most people describe as similar to the light noise of a fan.
Luxurious Sunscreen
The best thing that we can do for our skin at any age is to wear sunscreen. If your mom is still wearing sunscreen that gives her skin a matte white cast, gift her a new bottle of lightweight sunscreen that doubles as a moisturizer.
Japanese and Korean skincare brands have developed a fantastic reputation for creating sunscreens that are light enough to wear every day but still give protection of up to SPF 50. This sunscreen from Missha only costs $18 and will make your mom feel effortlessly glam and protect her skin at the same time.
Recchiuti Confections Black Box
If you do want to give your mom a box of chocolates this Mother's Day, the least you can do is spring for the best instead of the plain ole Russell Stover. Recchiuti's Confection's Black Box has won tons of different blind tastings. Even better, people love it for its mixture of signature flavors as well as more unique offerings like lemon verbena cream, tarragon grapefruit ganache, and sesame nougat.
It costs $48 for 16 chocolates, but they're worth every penny.