Are you planning on going away for the holidays? If so, you should invest in a home security system. Now is the perfect time to take advantage of Black Friday and Cyber Monday deals on the best technologically advanced home security systems.
Investing in a reliable home security system is one of the best things you can do to protect your home and belongings. And right now, today's home security systems are more affordable than ever before. Here's how you can make sure your home is protected before you go away for the holidays.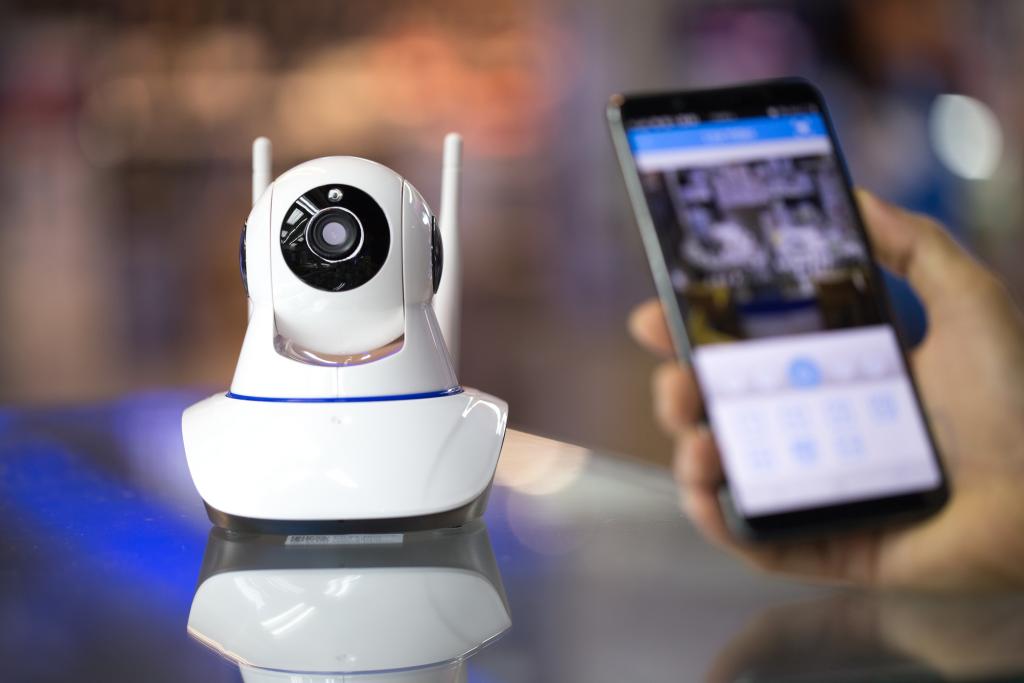 Home Security Is More Affordable Than You Might Expect
There's no need to break the bank when buying a home security system. In fact, protecting your home is affordable – with so many different and innovative options on the market, it's easier than ever to find a quality system without breaking the bank.
And today's security systems have significantly improved. Most systems are now wireless so there's no need for hardwiring and or a monitoring or service contract. Plus, many of the updated systems are so simple you can install them yourself.
So, how much will a security system cost you? According to SafeHome.org1, almost every home security company will offer incredible discounts this Black Friday – you'll likely find deals on some of the most sought-after home security systems including ADT, Vivint, SimpliSafe, and Abode. Some of these deals may include free upgrades, dollar-off savings on new systems, and some companies may be willing to add in free cameras and sensors.
Also, according to Credit Donkey2, installing a home security system will significantly reduce your homeowner's insurance premium by up to 20 percent – and if you're willing to install the system yourself, you can save even more.
Today's Systems Have Cutting-Edge Technology
Today's security systems offer amazing technological advancements making them more secure than ever before – unlike in the past when the system was connected to a landline or the Internet making it easy for thieves to disable the system. Now, almost all security systems are wireless, connected via cellular connection – so it's impossible for thieves to alter the connection. Also, you'll now find the camera's picture quality has improved – some systems even have a 360-degree video, which will allow you to view all angles of your property.
The facial recognition ability is also an amazing new feature on most security systems – today's systems are so smart that they can now recognize the faces of homeowners and family members.
If you weren't thinking of upgrading your system, now's the time to reconsider. You'll also find that the new systems can connect via your smartphone, so you can now watch your property from anywhere you get a cellular connection.3
How to Find Black Friday and Cyber Monday Home Security Deals
Installing a home security system can give you peace of mind – especially if you're going away this holiday. There's no better time to invest in a security system than now – you'll find incredible deals this Black Friday and Cyber Monday on new systems that offer upgraded technology and security.
In order to find the best deal possible this holiday season, you must conduct your own research – though some deals on home security system are starting to appear, you'll likely see more deals popping up closer to the actual Black Friday day and weekend leading up to Cyber Monday.
New technological advances have made these systems much smarter than before, and now they are so simple to install. Home security systems allow you to protect your home at an affordable price. By researching and comparison shopping, you can find the best deal and save money on your new home security system.
Like anything, it's always a good idea to be aware of the latest research. We recommend comparing at least 3 or 4 options before making a final decision. Doing a search online is typically the quickest, most thorough way to discover all the pros and cons you need to keep in mind.