Around 68 percent of women in the U.S. wear a size 14 or larger¹. Why, then, are plus-size clothing stores so few and far between? Why do department stores offer such a limited selection of extended sizes?
More and more curvy women are saving time, money, and their sanity by using monthly subscription boxes. They're not just finding clothes that fit, they're finding clothes that they look terrific in, and you can too. Here are five great subscription services to get you started.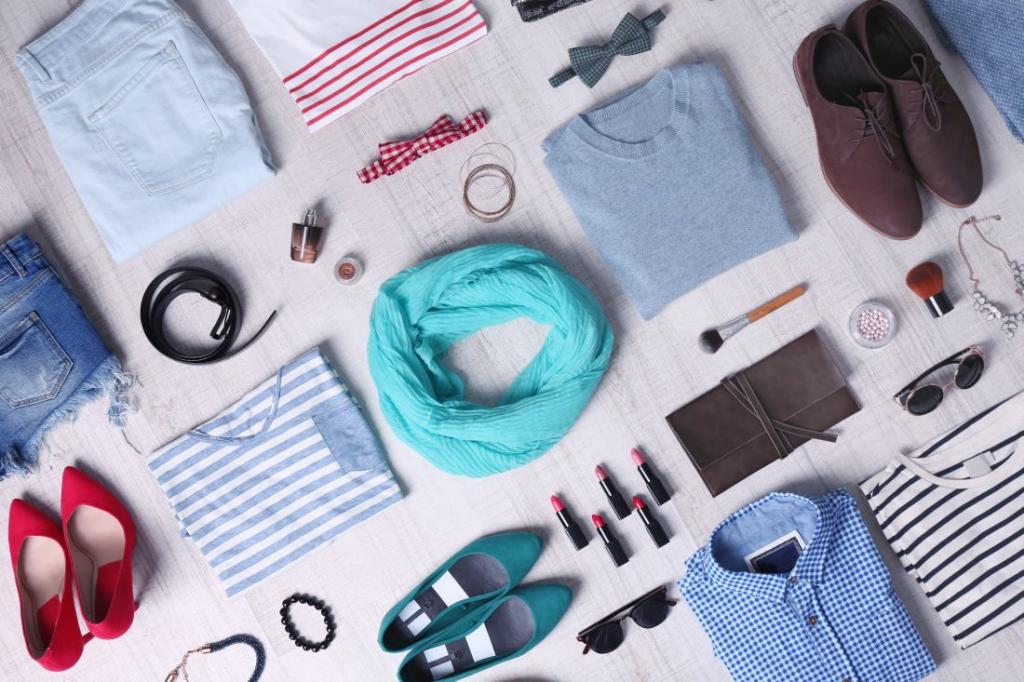 1. Dia & Co
Dia works a little differently than typical subscription box services, which usually require you to enroll and receive products every month.
You start by completing a style profile on the website. Then, you're matched with a personal stylist who hand-picks items for you based on your body shape, preferences, and budget. You can ask for jeans, tops, dresses, activewear, accessories, and more. There's a wide selection in sizes 14 to 32.
You'll pay a $20 styling fee for a box containing five garments to try on at home. You can keep all, some, or none of the items. The styling fee is applied to any purchases you make, and shipping is free on returns. If you buy all five items, you'll get 25 percent off the total purchase. If you buy nothing, you must still pay the $20 fee. On average, Dia's pieces are in the $50 to $80 range.
The company was born largely out of frustration. Dia's co-founder and CEO, Nadia Boujarwah, has worn various sizes from 12 to 22, and always had difficulty finding clothes that fit while expressing her personal flair. Judging by how successful Dia & Co is, all that has changed.
2. Gwynnie Bee
This clothing rental service features thousands of items from more than 150 brands in sizes 0 to 32. New designs are launched weekly in categories like work, weekend, and inspiration.
The program is very user-friendly. It will cost you somewhere between $40 and $160 per month depending on the subscription you choose. You're encouraged to schedule a style consultation by chat in order to get the closest possible match on clothes that suit you.
The website suggests choosing at least 25 items, so your stylist has a variety of options to choose from to get to know your tastes. To save shipping time, since this is not a monthly box, you can notify Gwynnie Bee in advance that you're returning items and a stylist will start preparing your next box to send right away.
You may keep garments for as long as you like before returning them. Gwynnie Bee covers the shipping and dry-cleaning costs. If you want to keep items, you'll pay about 50 percent less than retail.
Gwynnie Bee's founders wanted to "create an exciting new service that helps women discover, experience, and enjoy great clothing without limitations."²
3. Stitch Fix Plus
Stitch Fix works much like Dia & Co – just take a quiz on the website, and a stylist will curate clothes that complement your figure. Sizes run up to 24W and 3X, and you can also shop for any men or kids in your life.
They have a $20 styling fee, which is applied to any purchases. The clothes are sent right to your door and you have three days to decide whether or not you want to keep the items. To suit your needs, you can order on-demand or set up automatic shipments every month.
Stitch Fix Plus includes hundreds of brands like Kate Spade, 7 for All Mankind, and Kut From the Kloth. The price point is approximately $55 per item, but the stylists do their best to work within the budget you give them. Buying all five items in your box will result in a 25 percent discount.
The website has a blog that is updated regularly with tips on restyling your old clothes, organizing your closet, and other fashion-related topics.
4. PLVSH Style
This plus-size boutique offers everything from emerging labels to established designers. It stocks sizes 14 and up. PLVSH is known for high-quality clothing and one-on-one, concierge-style fashion consultations.
The pieces in the PLVSH collection are timeless rather than trendy. You will pay more than you would on some of the other sites, but you can wear these designs for years to come. Happily, PLVSH will match the price if you see an item being sold for less on another site.
The $25 styling fee is credited toward any items you purchase. Items are curated and sent five at a time, and returns are free if you send items back via FedEx.
It is worth mentioning that PLVSH will pre-authorize your credit card when your clothes ship for the total amount of your box. You have five days to try on the items and will only actually be charged for anything you decide to keep.
5. Stylogic
This design service sends coordinated outfits, called Stylogic Sets, rather than separate pieces. The five-piece outfits include at least a top-and-bottom combination or a dress. Your set may come with matching shoes, a cardigan, a scarf, leggings, jewelry, or even a chic watch. Stylogic Sets are in the $300 range, which is not bad when you take into account the styling fee and possible discount that could be applied.
The styling fee is a $25 fee that will be applied to your purchase, and you'll enjoy a 20 percent discount if you purchase everything. You have five days to decide on what you want to keep, and returns are free. Just like Stitch Fix Plus, you can choose automatic scheduled shipments or the on-demand option.
Stylogic encourages feedback. The more notes you give your stylist, the better you'll like future sets. The website makes a point of saying that Stylogic employs human stylists rather than robots, so you can expect a more personalized experience.
How to Find the Right Deals to Dress Your Body Shape
When you're full-figured, shopping for clothes poses special challenges. Do you often wonder why the "right" size can look so wrong on you? Are you tempted to drape your body in oversized layers and be done with it all? Designing flattering plus size clothing is not just a matter of making a size 2 bigger, yet that's a common approach.
Don't waste time littering dressing room floors with clothes that are all wrong for you. Let a pro curate the styles that bring out your best features and highlight your unique beauty with some of the best subscription boxes on the market today.