If you have a cellphone, use Slack to communicate, and make purchases with ApplePay, but still have cable TV, you need to rethink your game plan. Expensive cable and satellite TV packages are quickly being replaced by platforms like Netflix and Hulu, which can be accessed via a Smart TV or Apple TV app, or off a separate streaming media player like a Roku stick.
If you want to get rid of your expensive cable package but don't want to say goodbye to live TV entirely, check out a TV streaming service. The average American household pays around $100 per month for cable or satellite TV, but most cable streaming options cost under $45 per month, with no contracts required.1 They give you access to many of your favorite channels, with the flexibility to watch them anywhere — even on your cellphone. To help, we're checking out some of the best live TV streaming options and bringing you some of our favorites.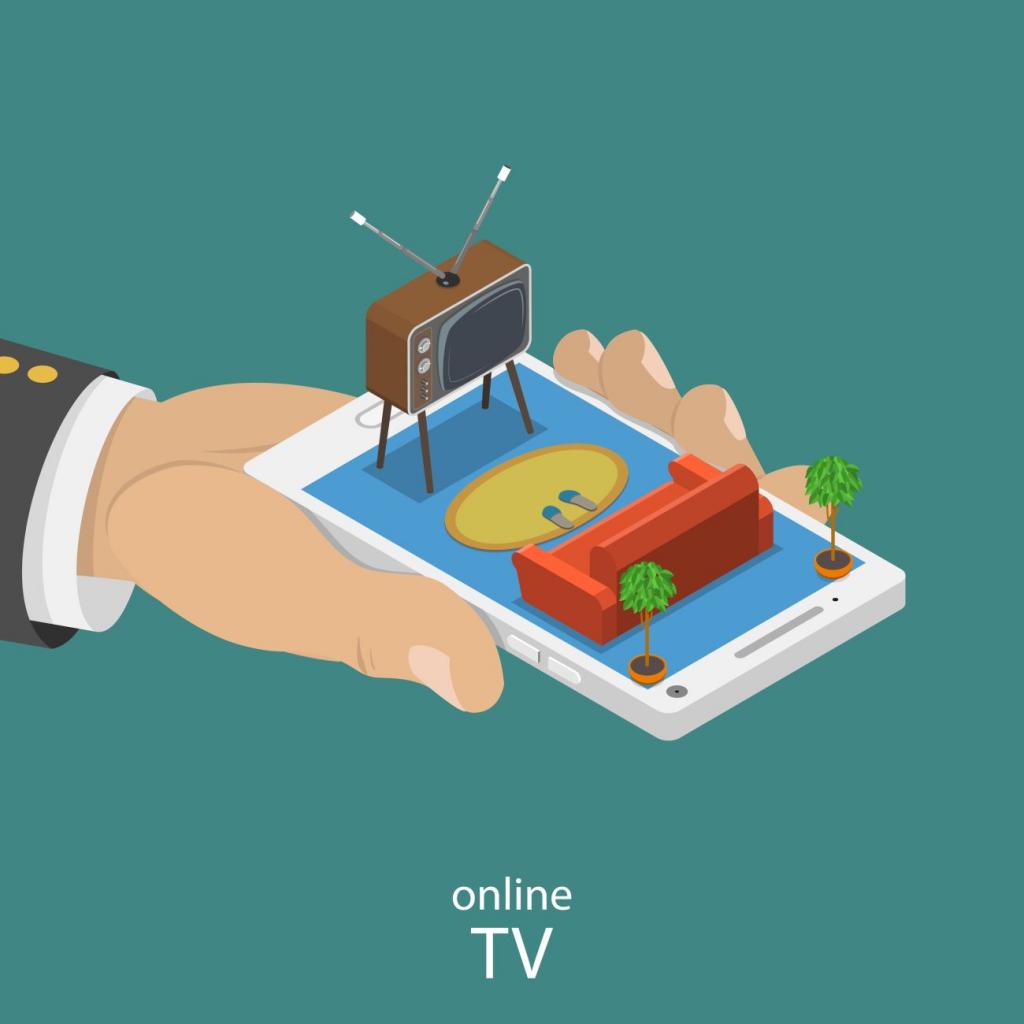 Hulu Live TV
Hulu Live TV, which starts at $34.99 per month, includes tons of local TV channels as well as a huge library of Hulu programming on demand. With live TV streaming, consumers should be aware that not all options offer a great selection of local broadcast networks, but Hulu has access to over 200 U.S. networks including ABC, Fox, and CBS. The $34.99 price includes ads, so if you want to be able to skip through annoying TV ads and have the option of DVRing shows while you're away from home, there's a $59.99 package that may be a better fit.
With Hulu Live TV, two devices can stream simultaneously, but if you're willing to pay a bit more, you'll get unlimited streaming on as many devices as you want. They also have the option to add on premium channels like HBO, Starz, and Showtime for an additional monthly fee of between $8.99 to $14.99 each.2
PlayStation VUE
Even if you don't have a PlayStation, you can still use PlayStation VUE to stream live TV and watch TV on demand. Their basic package, which includes 50+ live TV channels, costs $44.99 per month. The availability depends on the marketplace, and if a particular network doesn't allow live TV streaming of their programs, they'll have it on demand the next day. Their basic package doesn't include sports, but you can upgrade to the Core Slim bundle which is $49.99 and includes channels like NFL Network and BTN, or you can buy their add-on sports package which offers more regional sports options for an additional $10 per month.
PlayStation VUE works on PlayStation consoles (PS3 and older), as well as other devices like Amazon Fire TV and Google Chromecast.3
Sling TV
Sling TV was one of the earliest TV streaming services, and they've been improving their service and adding channels since 2015. In fact, they were the first to offer HBO and ESPN without a cable package.
Depending on which channels you watch, Sling offers two packages. Blue, which streams FOX and NBC-owned channels, is $25 per month. Orange, which only offers Disney-owned channels, is also $25 per month. You can combine the two packages for only $40 per month. Premium channels like Cinemax and HBO are available for an additional monthly fee.
In 2017, Sling released a Cloud-based DVR option, which costs $5 more per month but gives you 50 hours of Cloud DVR storage that never expires. The Cloud DVR isn't available on every device, so check to make sure yours this feature if it's a must-have for your family.4
DirecTV Now
DirecTV Now is a service offered through AT&T that gives viewers the opportunity to watch most of their favorite local channels live. Unlike some other streaming services, DirecTV Now offers a lot of local broadcast affiliates in many smaller markets, so you'll be able to watch the local news when you're away from home.
They have four different package tiers, ranging from the "Live a Little" tier at $40 per month — which offers 50+ channels — to the "Gotta Have It" tier — which includes another 50 or so channels on top of their basic package — as well as several elite channels like Univision and Boomerang. Every package tier includes a Cloud DVR with 20 hours of digital recording time, and the option to stream simultaneously on two devices. Premium channels like HBO and Cinemax can be added to any package for only $5 each, less than 50 percent of the cost of other streaming services.5
Fubo TV
Fubo TV offers more than 70 channels on their live TV streaming service, and even their most basic package includes a Cloud DVR. Fubo TV was designed to appeal to sports fans as they offer dozens of regional sports networks that are often overlooked on other streaming services. Their basic package starts at $44.99 per month, but there's a second-tier package that also includes a dozen or so other channels like BBC World, Hallmark Drama, and the DIY Network.
Fubo TV offers the most options for individual interest. In fact, they have five separate sports packages, several packages that are targeted towards Spanish, Italian, and Portuguese-speaking customers, and a kid's package. These additional packages can be added for a little as $2.99 per month, which is a great deal. Plus, their Cloud DVR holds 30 hours of television — you can upgrade this to unlimited for $9.99 per month — and you can keep the recordings as long as you're a customer.6
Philo
One of the least expensive options that we're profiling today is Philo. Their basic package starts at only $16 per month. They're able to keep costs low because they don't carry any sports channels, which makes packages more expensive. So, if you love sports, this isn't the best option for you; but if you can live without Monday Night Football, it's a reasonable, inexpensive option.
The channels that they offer primarily feature entertainment and lifestyle shows. They only offer 37 channels, but they've managed to secure some of the most popular, including AMC and HGTV. For an addition $4, you can add nine more channels including Logo, Cooking Channel, and MTV Live. They also offer a Cloud DVR, which comes with unlimited storage, but only a 30-day window in which to watch your recordings. Another feature is that Philo allows up to three simultaneous streams.7
YouTube TV
Your favorite source for cat videos and makeup tips now offers a live TV streaming service. YouTube TV offers many popular broadcast networks like ABC, Fox, and CW live, as well as other pay TV networks like AMC and Bravo. Anyone who purchases YouTube TV will also get access to their original shows from YouTube Red for only $40 per month.
YouTube TV offers the ability to stream on three devices simultaneously, and one account can be shared by six separate Google accounts. Each account also gets their own private Cloud DVR, with unlimited storage space and a generous nine-month time window to watch your recordings. Plus, YouTube TV is a great option for live sports as their live channels include plenty of sports networks, as well as popular networks like E!, Oxygen, ABC, CBS, and CW.8