If you can't go without your cup of joe, you're not alone – it's a delicious morning habit that, according to a study by the Harvard School of Public Health¹, Americans spend an average of $40 billion on each year.
Considering that the average cost of a cup of coffee in the U.S. is around $2.70 according to U.S. News², it's clear coffee drinking is an expensive habit. If you're looking for a way to save money without giving up your morning cup of caffeine, why not try coffee that's 100 percent free?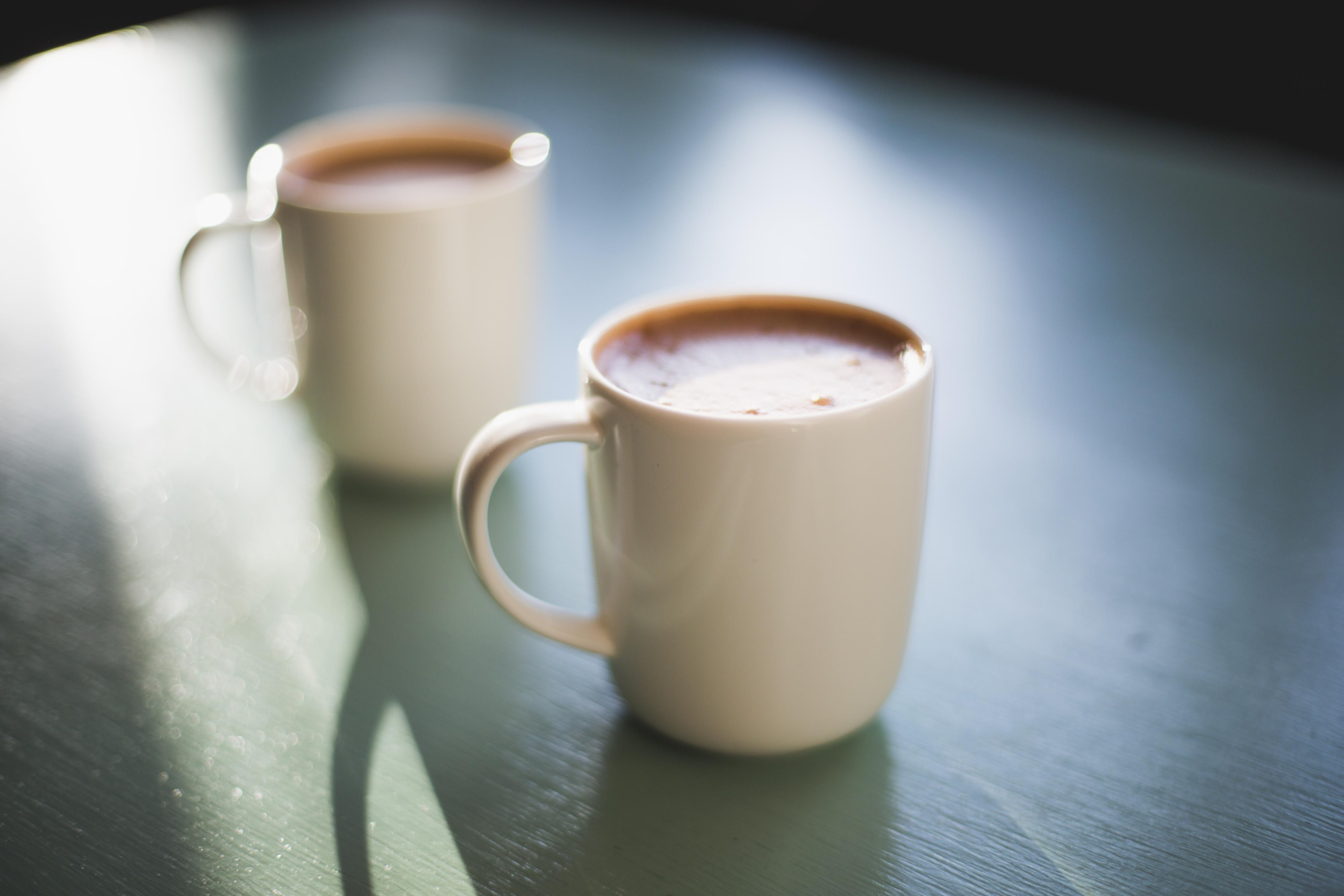 Your favorite coffee brands have a secret: they often give away their coffee for free. Know how to score these awesome offers, and you could save hundreds each year. Here's how you can enjoy your favorite coffee for free.
Free Brewed Coffee
Joining a coffee chain's rewards program is a great way to score free cups of joe. Many of the biggest names in coffee offer ways to score free drinks through their rewards programs – but, of course, these coffee giants don't want everyone asking for a free cup. These rewards programs can require special membership or insider knowledge of limited-time surprise member events, but if you're signed up you can reap the benefits.
Here are some of the best coffee rewards programs:
Starbucks Rewards: After signing up, achieve Gold Level status to enjoy the best rewards. From there, you'll receive two stars for every $1 spent, and you'll receive a free drink or food item for every 125 stars. Members also enjoy free refills on tea and coffee, free birthday drinks, monthly specials, and deep Happy Hour discounts.
Dunkin' Donuts: Dunkin' Donuts' rewards program is the Perks Program. It includes a free birthday drink every year, and for every $1 you spend at Dunkin', you'll receive five points. After collecting 200 points, you get a free drink – and you get 200 points just for signing up.
Peet's Coffee: Peet's Coffee offers Peetnik Rewards. Every time you "check in," which really just means make a purchase, you receive one point. Collect 15 points and you'll receive a free drink. You also receive a free drink for signing up and on your birthday.
Dutch Bros.: You can score free drinks from Dutch Bros. on the regular. Unlike most coffee chains' rewards programs, however, Dutch Bros. still relies on the old-school stamp card. Every time you buy a drink, you get a stamp; for every 10 stamps, you receive a free drink.
Caribou Coffee: Caribou Coffee offers a rewards program that's easy to understand. For every $1 you spend, you receive two points. Collect 120 points and you receive a free drink. You can also trade in points for things like drink upgrades and food.
Free Coffee Samples by Mail
Do you prefer to enjoy your morning joe at home? You can also get free coffee samples delivered right to your door, giving you the opportunity to save money and try out new types of coffee. Many coffee companies – especially those that are are small or startups – try to attract new customers by offering free samples. Here's how you can get free coffee delivered to your home with just a little effort:
Like Brands' Social Media Pages
Find your favorite coffee brands – or even brands you've never tried before – on social media sites like Facebook, Instagram, and Twitter. "Like" or follow them to be alerted whenever a new offer is available. Brands often release special coupons and other deals to social media followers, so this is a great way to score free coffee.
Sign Up for Brands' Apps
Another potential way to get free coffee samples in the mail is by signing up for your favorite coffee brands' mobile apps. In addition to offering rewards clubs like those above, brands often use their apps to deliver special offers to their most loyal customers.
Make the Most of National Coffee Day
On National Coffee Day, which is September 29, coffee brands give away free coffee and other goodies at their brick-and-mortar locations. It isn't unheard of for some brands to offer coupons for deeply discounted or even free coffee samples on this date, so it pays to do a little looking around to see how much free coffee you can get. Check brands' social media pages for information about any special offers they have for the day.
Send Letters
Finally, it never hurts to sit down and write letters or emails to your favorite coffee brands to explain just how much you enjoy their products. Although you're unlikely to receive anything from most of them, chances are that at least a few will respond with coupons or other special offers. You can also hit up brands on their social media pages to see if they can hook you up.
Find Coffee Samples Today
At this very moment, offers for free and discounted coffee are available – you just have to hunt them down! Free coffee isn't always widely advertised, but it's offered by even the biggest names in coffee. And the vast majority of people will make no effort to seek out these freebies.
If you love coffee and want to make it more affordable to enjoy, then, it's well worth it. At the very least, sign up for your favorite brands' loyalty or rewards clubs and be diligent about using the app whenever you buy drinks. Do additional research to pinpoint other ways to score free or deeply discounted coffee online and in local coffee shops. Imagine how much you could save with a few free coffee samples!
Like anything, it's always a good idea to be aware of the latest research. We recommend comparing at least 3 or 4 options before making a final decision. Doing a search online is typically the quickest, most thorough way to discover all the pros and cons you need to keep in mind.