A college degree is fast becoming a necessity. Without a degree, it's nearly impossible to further your career or find the job of your dreams. And it's becoming increasingly difficult to make the money you deserve.
But there are options — online degree options. Because online students don't take up valuable space in dorms and in classrooms, a 2018 ASU Action Lab study reports that these colleges are offering discounts on tuition up to 50 percent and sometimes more.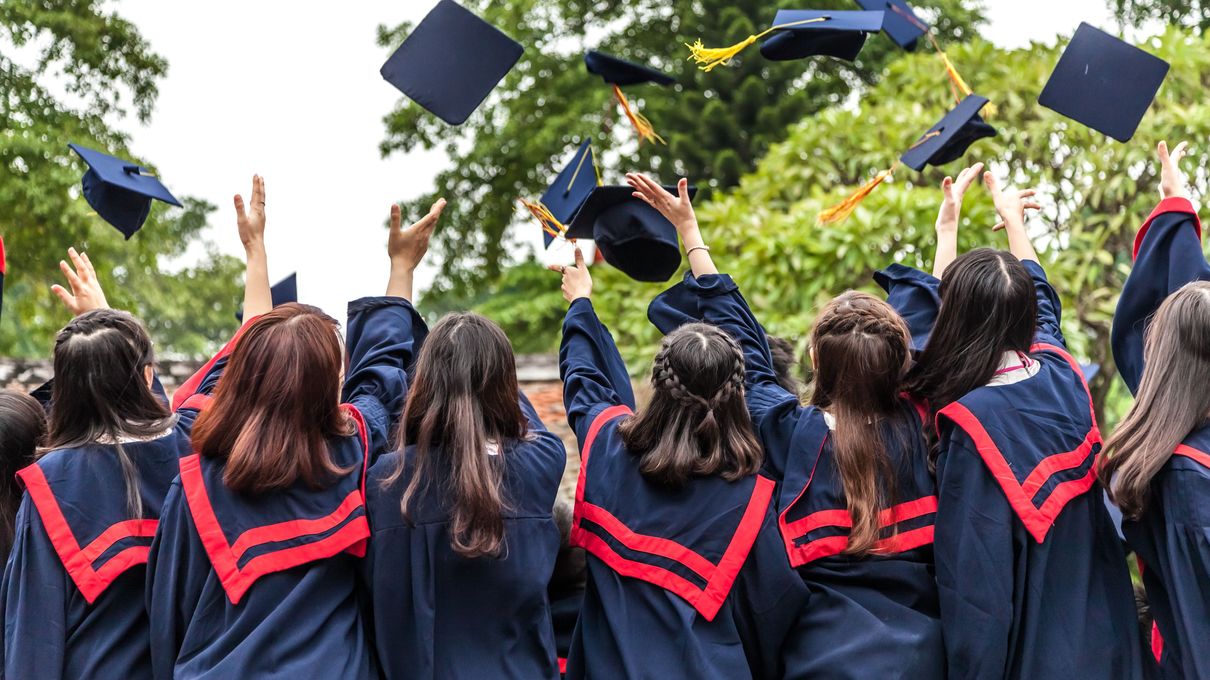 Although college prices have increased dramatically over the past decade, prospective students have discovered one important truth: if you look in the right places, most colleges offer online degrees for much cheaper because they are desperate to increase their revenues.
Earning a college degree, though, requires time and money–4 years and hundreds of thousands of dollars. For adults with work or family commitments, getting a college degree seems impossible. What can adults do if they need flexibility and affordability in their education?
There's a solution: online colleges.
Online colleges are viable, well-respected, and more popular than ever before. Universities across America are now offering their degree programs online in hopes of better educating the workforce and providing new opportunities to those in need of flexibility.
And employers don't care whether you earned your degree with online courses or in the traditional way.
If you've wondered what might be possible with a bachelor's degree, it's time to start taking advantage of these online degree programs today.
Why Earn a Degree Online?
There are plenty of reasons why online colleges are becoming widely accepted. Choose an online college, and you'll experience firsthand the same curriculum as if you were attending classes on campus. You'll earn the same degree as on-campus students.
But, unlike a traditional college education, an online degree program offers so much more.
Online Colleges Offer Flexibility
Head back to school via an online degree program and set your own schedule. You learn at your own pace. Take your time and balance your classes with your full-time job or family duties. Or, speed things up by taking more classes or joining an accelerated program.
You're in charge of your degree. An online college gives you the flexibility to learn from anywhere, study any time, and even take classes when it's convenient for you. You don't have to bend your schedule to your degree program.
You'll Have More Choices
An online college means you can take any class and earn any degree. You have the same options as traditional students, but even more choices. You can take accelerated programs and classes, earn a credential, or finish your degree in half the time.
It's all up to you.
Online Degree Programs are Affordable
A traditional bachelor's degree program costs between $30,000 and $50,000 a year according to Best Value Schools.
An online degree can cut costs by more than 50%. An April 2018 study conducted by the ASU Action Lab found that an online college student can save as much as 50% more than a traditional undergraduate.
You can even earn your degree online for free. As Money Magazine reports, there are programs that will let you study without ever paying a cent.
Online colleges allow you to afford the same opportunities for far less–there are no high tuition rates, no housing to pay for, and no ridiculous textbook fees. The special low-cost financing options available for online college students mean you might not need to pay anything at all.
How Do You Find These Online Degree Programs?
Online colleges offer the opportunity to earn the degree you've always wanted. These flexible programs fit into your schedule and your budget–and you'll have so many job opportunities after graduating.
Unfortunately, many prospective students don't always know about this new option. They don't do their research. They don't explore online colleges with a quick, easy search.
You can easily get started on your education below and search for multiple online college programs, public and private, in minutes.
Like anything, it's always a good idea to be aware of the latest research. We recommend comparing at least 3 or 4 options before making a final decision. Doing a search online is typically the quickest, most thorough way to discover all the pros and cons you need to keep in mind.