Subscription boxes are one of the newest and most exciting ways to shop – and you can check out new products just for your pets thanks to pet-themed subscription boxes. When you sign up for a pet-themed subscription box, you and your pet receive new surprises delivered right to your door every month.
Even more exciting, pet subscription boxes give you the chance to enjoy great discounts on fun pet toys, treats, and accessories. And your pet gets a special dose of love and attention when you two go through the box together.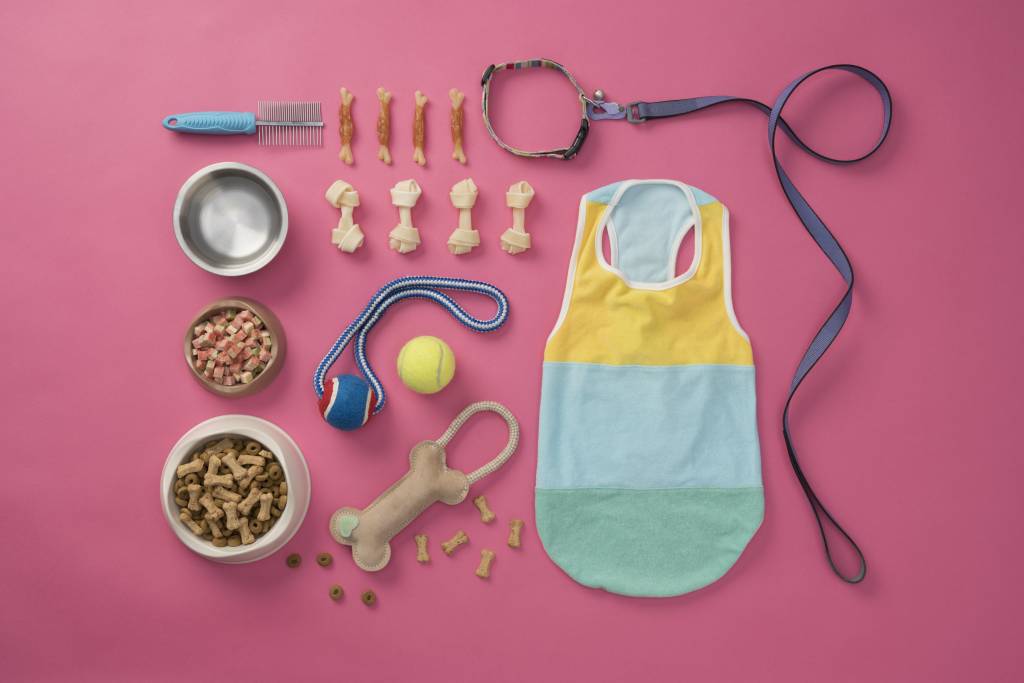 If you're looking for new ways to have fun with your pet, here's how to pick the perfect pet subscription box to treat your furry friend.
Know Your Pet
Let the particular quirks of your animal companions guide you in your search for the perfect subscription box. Just like humans, pets have unique personalities, likes and dislikes. When picking a subscription box to try, consider whether your pet:
Has food sensitivities or allergies
Likes wearing clothes and accessories
Is a rabid chewer
Prefers toys or treats
Is active or laid-back
If you have a dog, size is also an important factor in your choice of a box. Many subscription services ask for a small amount of information about your pet when you make your first order so the boxes can be tailored to your companion's needs.
Consider the Top Pet Subscription Boxes
These four subscription box options for your dog or cat are great places to start your search. Get acquainted with what each one offers and how the process works and choose a box with the perfect combination of goodies to send your pet into an excited frenzy every month.
1. BarkBox
Starting at $21 per month with no additional shipping charges, BarkBox¹ provides over $40 worth of toys, all-natural treats and chews for small, medium and large dogs. Each month's box has a theme like "Knights of the Hound Table" and "The Good, The Bad and the Pugly." Treats and toys are chosen according to the theme.
"Super chewers" have their own special BarkBox options. These collections include two "fluff-free" toys, two chews, and two full bags of treats every month for dogs with insatiable chewing instincts. Because of the tougher nature of the products, this subscription starts at $29 per month.
Should your dog be less than enthusiastic about any box, BarkBox will send a replacement for free.
2. CatLadyBox
Can't get enough of your cat? The CatLadyBox² is for you. This monthly themed box arrives filled with accessories, housewares, jewelry, clothing, and more chosen just for cat lovers. Unique items are sourced from small businesses and independent artists, so your subscription goes toward supporting individual enterprises too.
Boxes for cat ladies start at $34.99 per month with free shipping to the U.S., and you can sign up for one, three, or six months at a time. The more you commit to in advance, the cheaper the monthly price. What makes this box even better is that a portion of the proceeds from CatLadyBox subscriptions are donated to cat rescue organizations through CatLadyBox Cares.
Of course, what's a pet subscription box without something special for your feline companion? Choosing the "CRAZY Cat Lady" option for $39.99 per month adds cat toys and other treats to each monthly box so that you and your cat both have something to get excited about.
3. Pet Treater
The name says it all: Pet Treater³ is the subscription box for owners looking for a special way to treat their pets and themselves. Boxes and packs are available for both dogs and cats. Just choose your dog's size when signing up or tell Pet Treater you prefer the "cat pack" instead.
Boxes include a generous combination of six to eight treats, toys and accessories per month for dogs, and packs for cats have three to four items. You pay just $24.99 or $12.99 per month with no extra shipping charges. If you chose this service, keep an eye out for some fun surprises like grooming supplies or health and wellness items in your box.
4. RescueBox
For the pet owner who likes to give back, there's RescueBox⁴. Each box contains toys, treats and accessories for small, medium or large dogs, or you can choose a box curated specifically for your feline friend. The price per subscription box depends on the length of time for which you want to sign up, but prices can be as low as $23.45 per month for a 12-month subscription.
When you sign up, choose your dog's size or select the single size for cats. You'll receive an introductory box your first month before beginning to receive themed boxes for the duration of your subscription. Themes include holidays, seasons and sports, and items range from treats to pet apparel.
There's something special about RescueBox, too: the company donates five pounds of food and two shots to shelter pets across the U.S. for each month you sign up. Working with organizations like Rescue Bank, GreaterGood, and A Shot at Life, RescueBox brings these much-needed supplies and services to pets in need of vaccines and healthy food. If you sign up for a full year, you help bring 60 pounds of food and 24 shots to rescues and shelters.
Do Your Research
Check out these fun pet subscription boxes to find the best fit for your pet's personality. If you're curious about what the subscription experience is like, browse the many photos and videos other pet parents share as they unbox goodies each month. You're sure to find something "pawsitively" appealing for the furry friends in your life.
Once you determine what type of box will suit your pet's lifestyle and interests, you have all the information to research the best subscription box for you and your pet. You can start your research by browsing all the websites and reading through the FAQ pages. If you have a specific question that isn't answered, there are usually online representatives or a phone number you can call to ask your question. The next step is to take time to read customer reviews from fellow pet owners who have bought the boxes before. Lastly, don't forget to look for coupons!
Like anything, it's always a good idea to be aware of the latest research. We recommend comparing at least 3 or 4 options before making a final decision. Doing a search online is typically the quickest, most thorough way to discover all the pros and cons you need to keep in mind.