A Keurig machine is a great tool for making single servings of coffee, tea, and other hot drinks with minimal effort. There are a wide variety of different beverages and flavors available, so everyone can quickly and easily get the drink they want.
The biggest disadvantage to using a Keurig machine is the cost of the K-cups. At full price, one K-cup costs significantly more than a serving of coffee from a traditional coffee maker. Fortunately, it's possible to find K-cups at a discount. If you search in the right stores at the right times, you can get K-cups for a fraction of their normal cost.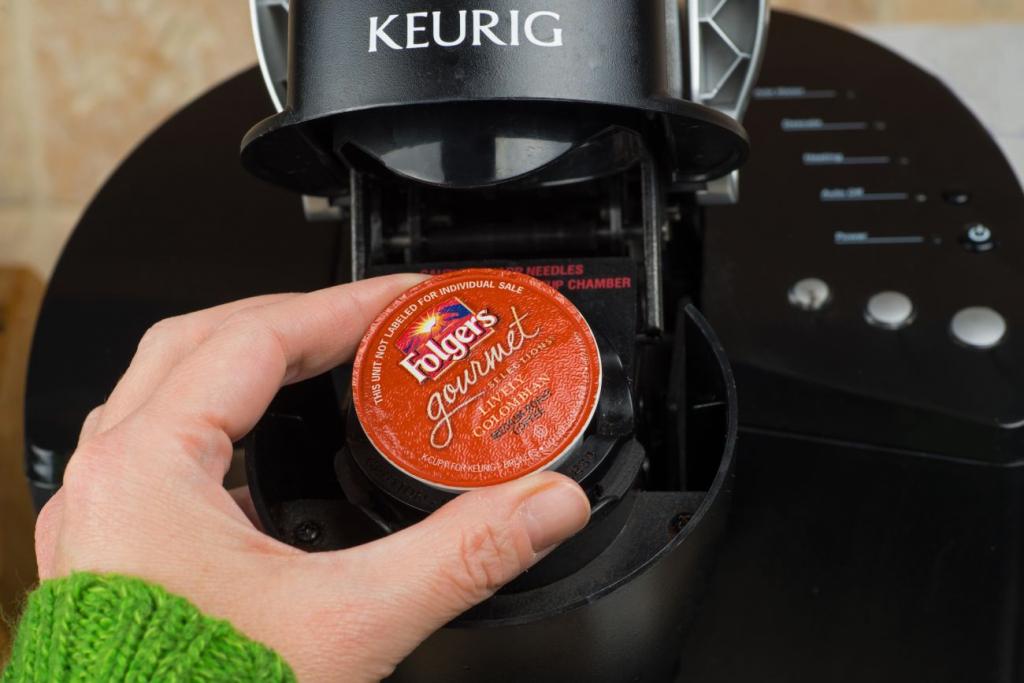 How to Shop for K-Cups Online
Online shopping is almost always more convenient than searching in-store. You can quickly compare prices between different websites, and you don't even have to leave your home to make a purchase. When it comes to K-cups, your best options for online shopping are Amazon and the Keurig website.
Amazon
Amazon sells a variety of name-brand K-cups and off-brand coffee pods, and they usually have the lowest prices. Many of their K-cups cost less than $0.40 per cup, and the prices go even lower if you buy them in large quantities. Amazon also offers two-day shipping for many of their K-cup packs if you're a Prime member, so you can get your coffee as quickly as possible.
Redefined Mom keeps a regularly-updated list of the cheapest K-cups on Amazon. You can see which K-cups are currently under $0.50, $0.40, and $0.33. To get the best possible deal, you can keep an eye on the list and stock up on your favorite flavors whenever their prices drop.1
Keurig
The Keurig website is another great place to get K-cups. They have all the classic flavors for coffee, espresso, tea, and cocoa.
Buying K-cups directly from Keurig can be expensive, but you can get a discount by registering your Keurig machine on the website. All you have to do is enter the machine's serial number, which is located on the bottom of the brewer. Then, Keurig will send you a welcome email with a coupon code to buy two boxes and get two boxes free. You'll also get free shipping on your first order and a 10 percent discount on all your K-cup purchases.2
How to Shop for K-Cups in Stores
Buying K-cups in-store gives you immediate access to the cups. You don't have to wait for shipping, and there's no risk of an order getting damaged in the mail. In most stores, K-cups are more expensive than they are on Amazon or on the Keurig website with the discount. However, if you look for coupons and wait for sales, you can find good deals.
Costco and Sam's Club
Wholesale stores like Costco and Sam's Club sell large quantities of K-cups and other items at discounted prices. Buying in bulk is an excellent way to save money per item. You do have to factor in the cost of the membership, though. Costco's membership is $60 per year3, and Sam's Club's is $45 per year4.
If you shop regularly at a wholesale store, it's likely that the money you save will more than cover the cost of the membership. It's not worth it to pay for a membership solely for the discount on c-Cups. However, if you already have a membership at one of these stores, you can add K-cups to your shopping list.
Costco offers many different types of K-cups, most of which cost less than $0.50 per cup. Their Kirkland brand K-cups are especially cheap at $39.99 for a pack of 120 cups.5 Sam's Club also offers a variety of coffee brands, including Folgers, Green Mountain Coffee, Starbucks, and Dunkin Donuts. Most of their K-cups cost between $0.30 and $0.60 per cup.
Other Ways to Save on K-Cups
One of the best ways to save money on K-cups is to avoid buying them. Although disposable K-cups are quick and convenient, reusable cups can save you lots of money in the long run.
Ekobrew
Ekobrew is one of the most popular reusable K-cups. It's compatible with the Keurig machine, so you can fill it with your favorite ground coffee and use it just like a disposable K-cup. One Ekobrew cup only costs $7.99, and according to the company, you can save hundreds of dollars per year with the reusable cup.6
You can also buy paper liners for your Ekobrew cup, which makes cleanup even faster and easier. Just like with disposable K-cups, you can brew different flavors with the Ekobrew, so everyone will get what they want. It's also an environmentally-friendly option as it reduces the amount of waste you throw away.
Conclusion
There's always a way to find cheap coffee pods for your Keurig machine. Whether you prefer to shop online or in-store, you can get K-cups at a reduced price. It may take some extra time to find the best deals, but the savings are worth the effort.