Do you spend a lot of time on your smartphone every day making calls, shooting off texts, and sending emails? Is your contact list full of important personal and business connections you can't afford to lose? As technology becomes more and more integrate into daily life, most people are turning to their phones to stay in touch with large networks of friends, family and colleagues. It's pretty much impossible to remember the names, email addresses and phone numbers of every person with whom you wish to stay in touch. Storing contact information in your phone means you can communicate almost instantly with just a few swipes and taps.
However, your digital contact list isn't foolproof. It's possible to accidentally delete single entries or to lose the entire list. Both iPhone and Android users experience this panic-inducing problem from time to time, but you don't need to freak out if your contact list goes blank. There are several methods for restoring your contacts on each type of device.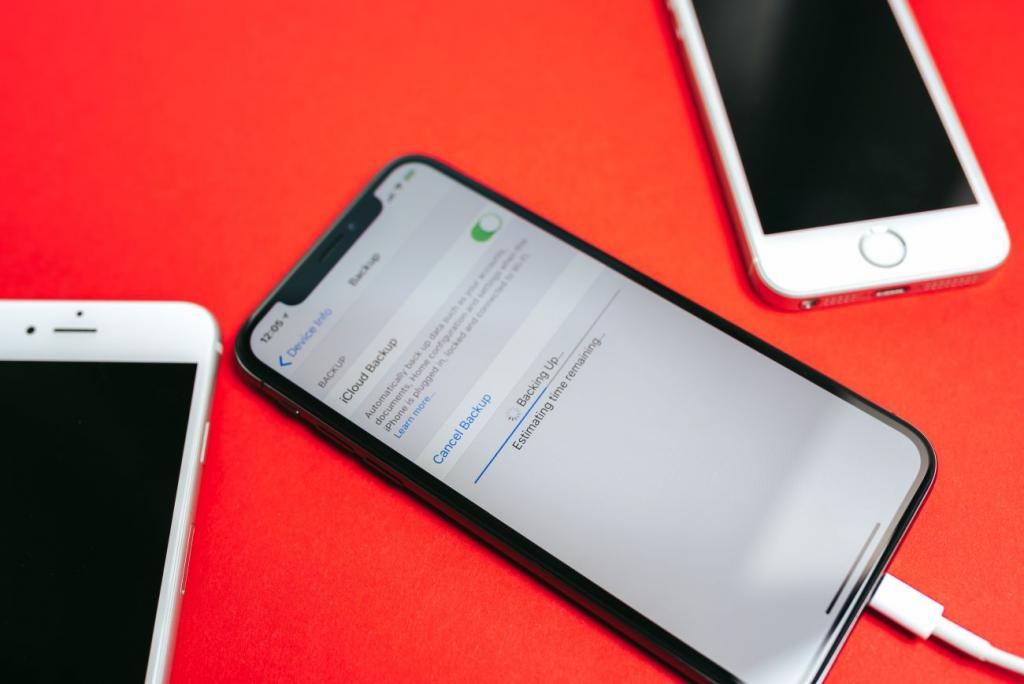 How to Recover Phone Numbers on Android Phones
Contacts may go missing from your Android phone for several reasons, including mysteriously disappearing after a software update. The first thing you should do before proceeding to a more detailed recovery option is make sure the list is gone and not just hidden. To do this, go to your "Settings" menu and tap "Contacts." Under "Contacts to Display," choose "All Contacts" if it's not already selected. If it is and your contacts still aren't showing up, you can try another method to bring them back.
A device synced with your Google account will routinely back up information, including contacts, to Gmail. To retrieve contacts from Google:
Log into your Gmail account
Click the "Tasks" button in the upper right corner
Choose "Contacts"
Click "Switch to old version" at the bottom of the left-hand sidebar
Click the "More" dropdown menu
Choose "Restore contacts"
Pick a date from which to restore your list
Click the "Restore" button
After completing these steps in Gmail, go back to your phone. Open the "Accounts" option under the "Settings" menu, check the box next to the correct Gmail account and click "Sync Now" to get your contacts back.1
If you backed up your contacts to an internal SD card or the phone's SIM card instead of Gmail, go to your "Contacts" menu. Select "Settings," and choose the "Import" tab under "Import/Export." Tap the "Import from SD card" option for SD backups or "Import from SIM card" to retrieve a copy of your contacts from the SIM card.2
In cases where none of these options is available to you, you can download third-party Android recovery software. Always use caution with this method, because not all software is reputable. Some may contain malware or viruses, so be sure to research the options before downloading and installing anything.
Some of the most popular Android recovery programs include:
Disk Digger
Phone by Wondershare
FonePaw
iSkySoft Toolbox
Jihosoft Android Phone Recovery
MobiSaver
Many third-party offerings can restore more than your contacts, so you can get back photos, videos, text messages, and more should you ever lose a large amount of data from your Android device.
How to Recover Phone Numbers on Apple iPhones
Just like Android devices, iPhones have an option to change which contacts are displayed. Start by checking out the settings for your contacts. If "All on My iPhone" isn't selected, try it to see if anything shows up. If not, you'll need to perform a more comprehensive recovery.
Have you synced your contacts to iCloud? You can retrieve them from there on your device. Head to the settings for your phone, and tap your name to open the "Apple ID, iCloud, iTunes & App Store" menu. Select iCloud and turn on the "Contacts" slider if it isn't already. When prompted, choose to replace your current contacts or to merge them if some contacts still remain on your phone and you only need to restore a few. If the "Contacts" option is on, turn it back off, wait a moment and turn it back on again. Select the "Delete from My iPhone" option to allow iCloud to completely restore your contact list.3
You also have the option of restoring the most recent backup of your entire phone from iCloud or iTunes. To restore from iCloud:
Save any data or files you want to keep to a safe place
Go to "General" under "Settings"
Choose "Reset"
Tap "Erase all Content and Settings"
Navigate to "Apps & Data" when the reset is complete
Select "Restore from iCloud Backup"4
Your phone will be restored to its state at the time of the backup you choose from the list of available files. Pick the backup with the date closest to the last time you remember having all your contacts.
Restoring from iTunes is a similar process, except you need to connect your iPhone to your computer and open iTunes first. This restoration option will also completely overwrite everything on your phone. To start, click the iPhone icon in the upper left of iTunes to display your device information. Under the "Manually Back Up and Restore" heading, click the "Restore Backup…" button. Choose the appropriate backup and allow iTunes to restore your phone.5
As with Android phones, third-party software is also an option to retrieve iPhone contacts. PhoneRescue, Dr. Fone, Primo iPhone Data Recovery, and other programs are available to help with the recovery process.
The smartest thing to do after restoring lost contacts to your phone is set up a regular sync or backup schedule to ensure you always have a copy available just in case. Fortunately, today's communication technologies are designed for integration, giving you several options for restoration if something goes wrong. With backups in place, you can continue to text, email, and call everyone in your network and not have to worry about losing a single contact.