Have you ever Googled yourself? If you have, you may have been surprised by what you found – and you may have even been shocked or embarrassed.
If you don't like what you see when you search for yourself online, you need to take action. Anyone who searches for you, like friends, coworkers, and potential employers, will see exactly what you see. And your online reputation is extremely important.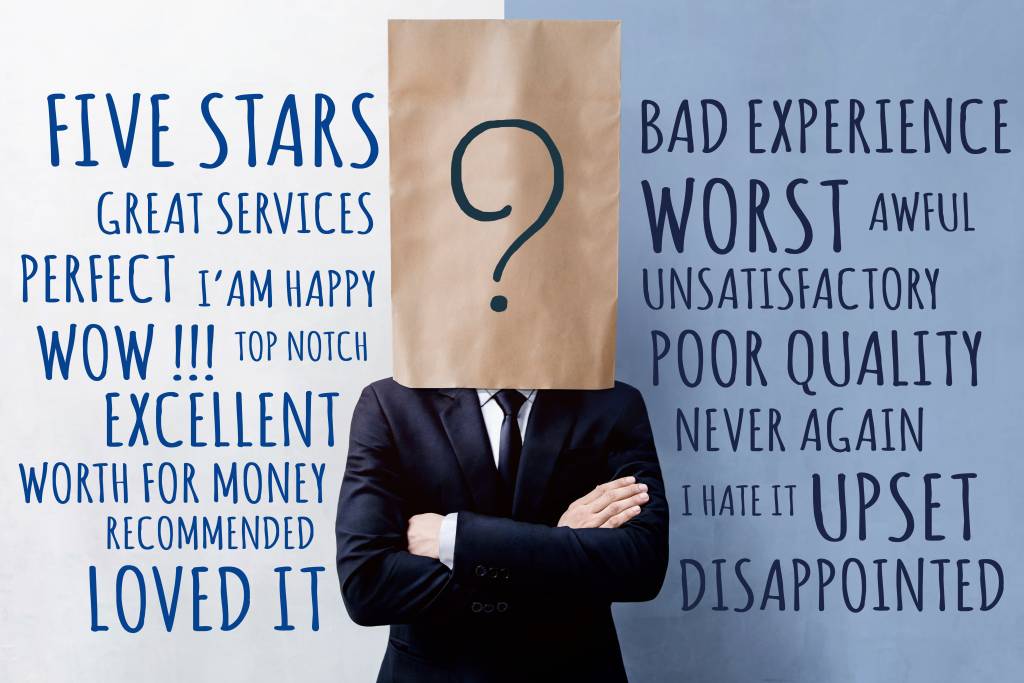 Your online presence can make the difference between a new opportunity or total embarrassment. Fortunately, there are new companies dedicated to helping you present your best self online – and these companies offer affordable services that will get you positive results.
What is Reputation Management?
Put simply, online reputation management is managing what appears when people search for you by name. Reputation management aims to "clean up" or perfect your online presence by eliminating any negative or potentially problematic pictures, social media content, or information attached to your name.
Companies that provide online reputation management services will manage, optimize, and monitor your online presence through a combination of software and reputation management consultants. The goal is to be able to conduct online searches for your name and leave only a favorable impression.
Examples of the types of services offered by online reputation management companies include:
Reputation Repair: Cleaning up a negative online presence and building a new one by generating and promoting positive content.
SEO: Reputation management relies heavily on SEO techniques to steer search engines toward more positive content.
Review Management: For businesses seeking reputation management, review management can promote positive reviews online and proactively handling negative reviews.
Reputation Building: If you lack an online presence, reputation building services can create one for you.
Status Recovery: Also known as rebranding, this aspect of reputation management involves developing a new image for yourself, your company, or your brand.
Why Your Online Reputation Matters
You don't have to own an online business or spend your life online to be concerned about online reputation management. If you've ever created a social media profile or signed up for various online websites, you already have an online reputation – and no matter how well-known that reputation is, it's important.
The reality today is your online reputation can affect many important aspects of your life. That's why it pays to make sure it's a positive one. A bad reputation can cost you a job opportunity, relationships, and even potential income.
Here are just a few examples of how your online reputation can impact your life:
Prospective Employers: Prior to interviewing candidates, hiring managers often perform online searches to see what kind of information they can glean about them.
Former Colleagues: If a former colleague wants to find you to recommend you for a great new opportunity, the last thing you need is for your online reputation to give them second thoughts.
Landlords: Checking applicants' online presences is as common as running a credit report or criminal background, and negative information can mean the difference between landing a great place or not.
Children and Significant Others: If your kids decide to look up their parents online, what will they find? The same thing goes for former significant others as well as prospective partners.
Customers: If you own a business, prospective customers are checking its reputation. When they visit online review sites like Yelp, they'll decide if your reputation is one they want to trust.
The Best Reputation Management Services
Because your online presence is hugely important, you might want to clean up your search results to build a better reputation. Or maybe you just want to make sure you maintain a positive, squeaky clean reputation. In either case, a reputation management service is the answer. These professional services will take the hard work out of your hands and monitor your reputation for you.
Here are two of today's most popular options to help you get started:
Gadook
This full-service online reputation management company does it all, and they do it at an affordable price with no long-term commitment. You simply sign up for a one-month commitment to get started, and a free analysis of your online presence is included. In addition to offering the typical array of reputation management services, Gadook goes a step further by offering local reputation management and pay-as-you-go pricing. Everything is customized to suit your individual reputation management needs, offering options for every budget.
WebiMax
Another affordable and popular choice, WebiMax helps individuals and businesses in need of online reputation management. Its array of services includes crisis response, brand preservation, social media optimization, strategic PR, and SEO. Unlike many other online reputation management firms, WebiMax pairs clients with dedicated agents, so you'll enjoy a personal level of service from start to finish. Like most companies of this kind, however, WebiMax does not offer set plans or prices; prices depend on the services you need.
Manage Your Online Presence Today
Whether you're struggling with your personal reputation or your business' reputation, one thing's for sure: you need to take action now. To get results quickly, you need a reputable reputation management service. The cost of such services is well worth it. It's an investment in your reputation and your future, and it can save you from missing opportunities. With positive information about you, your brand or your company dominating the top of the search engine results, you'll be sure to succeed.
Like anything, it's always a good idea to be aware of the latest research. We recommend comparing at least 3 or 4 options before making a final decision. Doing a search online is typically the quickest, most thorough way to discover all the pros and cons you need to keep in mind.