People are living longer than ever before – and it's no wonder many people enter retirement with anxiety about what they're going to do for the rest of their lives. Today, Forbes¹ reports, retirees live an average of 20 years after leaving work.
So, how can you can make your 60s and beyond some of the best years of your life? You just need to invest time in things that make you happy.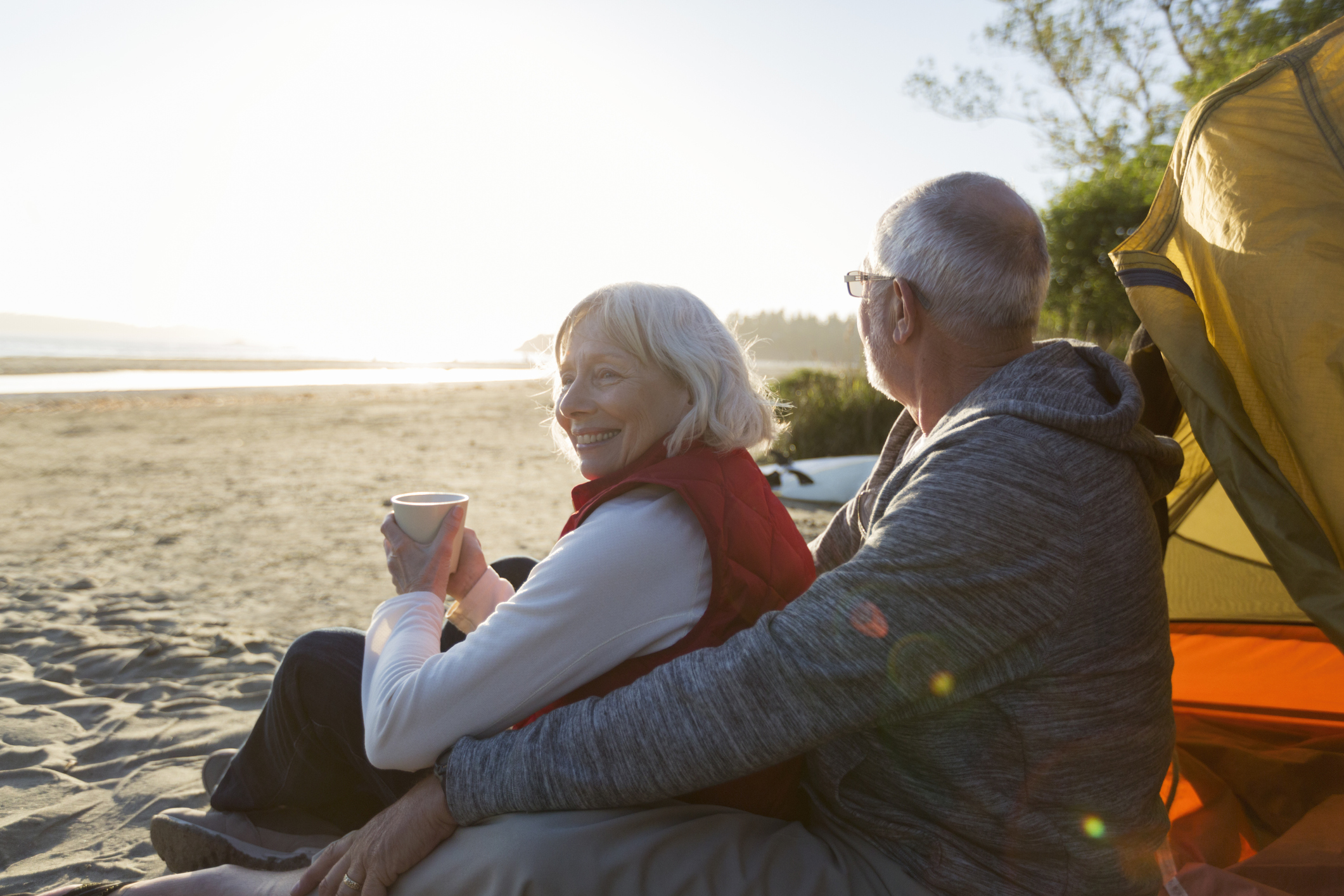 If you're looking to make the most out of your life after turning 60, you can do so by making small changes or trying new activities. Here are just a few ways you can improve your life at age 60 and beyond.
1. Find Something New to Take the Place of Work
When you reach your 60s, you're either preparing for retirement or actively retiring. According to Smart Asset², most people in the United States retire between the ages of 62 and 65.
Even if you're still currently working, it's important to think about what your life will be like when you retire. You need to plan for it both mentally and financially. Once you leave work, or transition to part-time hours, you'll need to find something to take the place of your job.
If you're used to a fast-paced life, it can be hard to adjust to retirement. So, retirement is the perfect time to start a new hobby or commit to a current interest. To feel useful and engaged in your retirement, immerse yourself in something that you can dedicate time to daily. This will help you replace your 9 to 5 schedule with something that keeps you busy.
2. Get Aggressive About Paying Off Debt
Ideally, you should enter your 60s with very little debt and a substantial amount of savings that'll see you through your golden years once you're no longer working. But a lack of savings is actually very common for seniors – and it's hard to pay down debt on a fixed income.
If you do have debt, make it a priority to start paying it off aggressively right now. Pay off the balances on credit cards first; they tend to have the highest interest rate and can rack up higher debt quickly. Then, move on to paying off other major purchases, like your home or vehicle. Tackling your debts one step at a time will put you on the path to a stronger financial future.
It's much easier to enter retirement if you don't have to worry about making monthly mortgage payments or paying down a mountain of credit card debt. This can take a lot of strain off your finances and give you more flexibility as your income decreases.
3. Set a New Budget
Retirement forces you to sort out your finances, in a sense. As you start living on a fixed income, you'll need to examine what expenses are important to you and which can be downsized.
When you're preparing for retirement in your 60s, one of the most important things to examine is your priorities. Do you want to travel? Do you want to stay in your home? Are you open to downsizing to a smaller, less expensive home? You may have fewer daily expenses once you're out of the workforce, but you'll need to make sure you can afford your lifestyle.
You'll want to prepare for the next stage of your life by creating a new budget for your changing lifestyle. Can your emergency fund can handle large expenses like medical bills, home repairs, and other things that are necessary but often not anticipated? Will you be able to continue living like you are now on a limited income? Make changes before retirement begins.
4. Re-Examine Your Insurance Needs
Insurance is important at any age, but it's especially important when you're age 60 or older. Medical emergencies, car problems, and issues with your home can all happen at any time. And on a fixed or limited income, it could cause huge problems for you.
That's why it's essential to secure the right insurance for your golden years. A good, trustworthy insurance broker can help with this. You'll want to consider a life insurance policy, which ensures your family won't be responsible for major expenses related to medical bills, funerals, or other outstanding debts. You can also look into long-term care insurance, which helps cover expenses related to long-term medical care, including at-home nursing, assisted living, or a nursing home.
Costs add up quickly when you're facing problems or big life changes. Look into securing insurance sooner rather than later so you're prepared for everything the future holds.
5. Volunteer in Your Community
Volunteering can improve your life in many ways – and it's especially beneficial in your later years. As good as it is for the community and those in need, it can help you in many ways too. You can make new friends, find new interests, and find meaning in helping others.
At the very least, volunteering helps fill your time after you've left the workforce. This can help you feel useful at a time when you may be struggling with your identity. Many people root their identities in work and making money. But that goes away when you're in your 60s, and you need to find new value.
There are many charity and non-profit organizations that would benefit from your skills and knowledge. You can find opportunities on sites like VolunteerMatch or Create the Good. You may even be able to put your experiences to use while volunteering, if you're able to find an opportunity that matches your former work or interests.
6. Get a Part-Time Job
When you're ready to leave the workforce, your new life can be daunting. Are you supposed to just sit at home? How do you fill your time? What if you need money? A perfect solution for all of these concerns is to pick up a part-time job.
Plenty of older adults choose to take on a part-time job, even once they've retired. For some, money makes this a necessity. For others, it's an opportunity to learn a new industry or get involved in a job that matches your hobbies and interests. No matter the reason, a part-time job can satisfy your desire to stay busy, introduce you to new interests, and even give you a supplementary income.
If you're interested in knitting or crafting, sign up as a teacher or store clerk at a local craft store. If you're an avid golfer, consider becoming a pro-shop attendant at your favorite golf course. A part-time job that you enjoy, keeps you challenged, and lets you engage in the local community can provide you with a steady income stream and happiness well into your later years.