Online dating is increasingly popular – which means it's now easier than ever to meet new people. But for those age 50 or older, online dating can be intimidating. Will you find other adults your age looking for love online? How can you make a connection and find that someone special?
Even after 50, the chances of finding that special someone remain high. It's never too late to experience romance, and online dating can help you break out of your comfort zone with new possibilities and new people. All you need to know is one tip, the key to attracting others and making connections.
Confidence is the #1 Trait That Attracts Dates
Of all the qualities people seek in a mate, confidence ranks at the top of the list, according to the Society for Personality and Social Psychology. Confidence directly influences your success in life and in dating. Whether you're playing a game of chess or trying to close a business deal, a high level of confidence gives you a big advantage. Unsurprisingly, people who aren't self-assured have trouble reaching their true potential.
If you want to meet your dream mate, you can't overlook the importance of a confident mindset. In fact, many different psychological studies prove that confidence is more important than even your physical appearance. It makes you noticeably more attractive to others.
Unfortunately, not everyone has this highly sought-after quality. But the good news is you can develop it. You just need to make some changes to grow your confidence.
You can't be afraid to fail – especially when it comes to dating. For confident individuals, failure is merely a small bump on the road to success. They don't allow a couple of bad dates to get them down. When you adopt a fearless demeanor, it automatically boosts your confidence.
The best way to raise confidence is to develop a habit of treating yourself well. Never make the mistake of thinking negatively. You're an important person who deserves the best.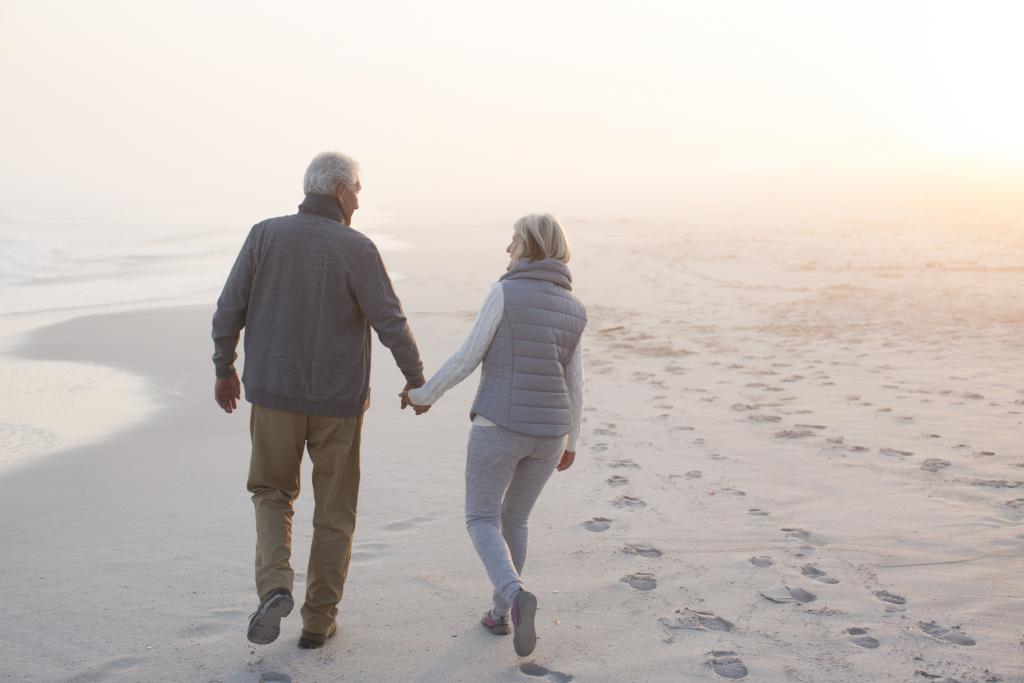 Apply Confidence to Online Dating Sites
The percentage of people who are 50 years and older using online dating is at an all-time high. In fact, the number of 50+ daters online has actually doubled over the past few years. It's in your best interest to hop on the bandwagon and try online dating – and to bring your confidence along with you.
How can you reflect confidence on your online dating profile? It starts with a few high-quality pictures. Always try to look as assertive as possible. Flash a confident smile and look straight into the camera. Post pictures of you in the moment, enjoying your favorite hobby. The more comfortable and self-assured you appear, the more you'll stand out from the crowd.
After writing a fun and interesting profile, the next step is to connect with other daters. Upon running across someone who catches your attention, feel free to send them a message. It shows that you have a lot of courage. Don't worry about the outcome of the interaction. The ultimate goal is to have fun and meet different people.
Why Online Dating Works for People Over Age 50
Online dating is arguably the best way for folks over age 50 to connect. Most of them are incredibly tech savvy. You'll have access to literally thousands of people. While some daters prefer to talk with people who live in the local area, others are willing to travel.
One of the perks of online dating is its convenience. You don't even need to leave the comfort of your home. While you're lounging on the deck or lying in bed watching TV, you can communicate with potential dates. Smartphones and tablets let you have around-the-clock access to any dating site, no matter where you are.
There are now plenty of dating sites that cater specifically to older adults. This makes it even easier for you to meet a potential mate, one who's your age and at the same stage in life. Want to share even more in common? You can try different dating sites – now, there's a site for virtually every type of hobby and interest, so you'll have no trouble finding someone with similar likes.
Where to Find the Best Senior Dating Sites
Don't miss out on your opportunity to mingle with and meet other people 50 and older. That special someone could be waiting online. With a mix of confidence and a little research, you'll be able to find the perfect senior dating site that matches you with your other half.
It's easy to get started. Every dating site brings something unique to the table, so your first step should be to research the many different dating sites available online. A quick online search can lead you to dating sites for people age 50 and older, dating sites for special interests, and even regional dating sites. From there, you can pick and choose the dating sites that meet your needs. Then, you can get started creating your profiles and putting your confidence to work!