Baby wipes aren't just for babies – they have plenty of uses. And they're incredibly handy to keep around the house, in the car, and even along with you when you're on the go.
But not all baby wipes are effective, and some are better at handling messes than others. Some can tackle simple spills and light messes, while others can clean up heavy-duty situations.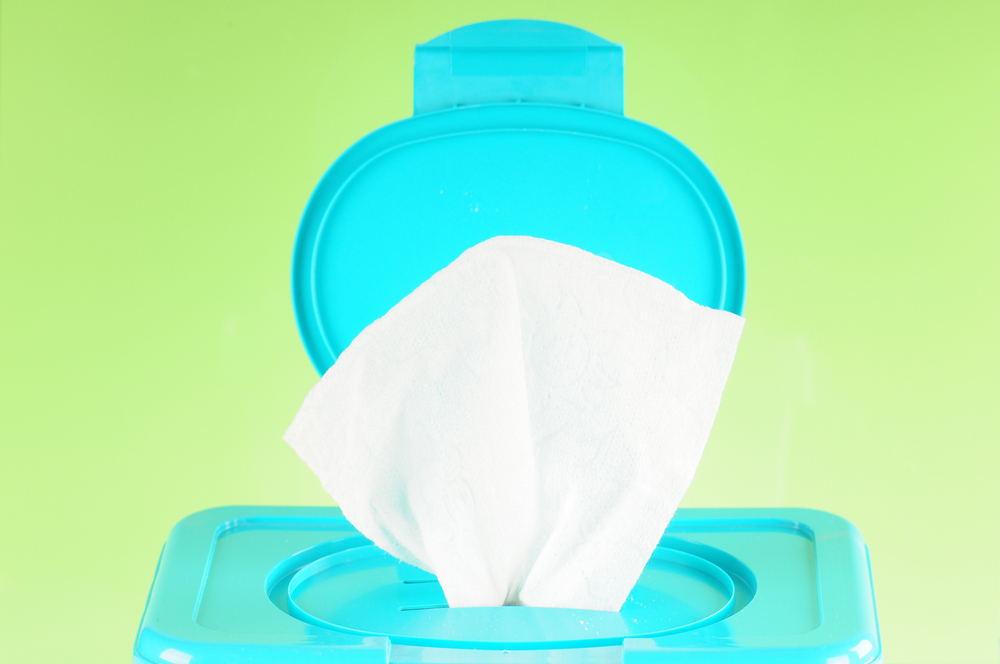 If you're looking for a quality baby wipe brand that can handle absolutely anything, the following 5 are the best to consider.
1. Huggies
Why This Brand Is Best
Huggies is a big name in baby products, and its baby wipes are perhaps the very best available. Whether you're a new parent or simply in need of a stronger bathroom solution, Huggies' baby wipes will get your worst messes truly clean.
You can choose from a sizable variety of different baby wipes when you shop Huggies' products. From basic cleansing wipes, which are clinically proven to eliminate 99 percent of germs, to natural wipes, which are hypoallergenic and formulated for sensitive skin, there's something for every need¹. No matter which wipe you choose, you can rest easy knowing you're getting yourself or your loved ones fully clean with Huggies' wipes.
What These Wipes Can Clean
There's a specific Huggies wipe for every cleaning need. You can choose from the following, which each have their own cleaning purposes²:
Huggies Natural Care: Hypoallergenic and free of parabens, fragrance, and alcohol. Designed to clean babies' soft, delicate skin or sensitive skin.
Huggies Natural Care Plus: The thickest wipes made by Huggies. Designed for babies, with the same gentle formula as regular Huggies Natural Care wipes.
Huggies Refreshing Clean: Made with three layers using Huggies' TripleClean approach. These extra layers are designed for bigger messes, helping you use fewer wipes.
Huggies Simply Clean Fresh: These multipurpose wipes are meant to clean messes on the skin or anywhere else. They can be used for any age, any skin type.
Huggies Nourish & Care: Featuring nourishing cocoa and shea butters, these baby wipes are 20 percent thicker than normal wipes. They feel like cloth and are perfect for cleansing anyone's skin.
2. Dove
Why This Brand Is Best
Dove is a staple in skincare – so why not turn to this top brand when you're looking for wipes that can clean your skin or your baby's skin? Dove offers a selection of baby wipes that are meant to soothe the skin while cleaning up messes. Whether you're dealing with delicate infant skin or sensitive adult skin, Dove baby wipes will leave you feeling both clean and soft.
From quick clean ups and wipe downs to diaper changes and bathroom wiping, Dove's baby wipes are able to clean and moisturize. They're able to remove dirt, sticky substances, and other types of messes all over the body. More importantly, they've been tested by pediatricians and dermatologists to ensure they're good for anyone³.
What These Wipes Can Clean
Dove's baby wipes are designed for cleaning any kind of skin. While they're specially formulated for babies' delicate skin, they're also perfect for use on any other ages. They efficiently and effectively clean up messes on all areas of the body, including the hands and face. Hypoallergenic and alcohol free, the formula is tested to be cleansing and safe⁴.
You can choose from the following two options offered by Dove:
Baby Dove Sensitive Moisture Wipes
Baby Dove Rich Moisture Wipes
3. Aveeno
Why This Brand Is Best
Aveeno is likely a name you know from skincare products. While this brand might be most famous for its highly moisturizing lotions, it's also one of the best baby wipes brands available. Aveeno Baby Hand & Face wipes are just like the rest of the Aveeno skincare line: carefully formulated to cleanse and moisturize, enriching skin with every use.
Aveeno's baby wipes clean and moisturize as you wipe, leaving skin soft and hydrated rather than drying it out. And they won't leave behind any residue. Each wipe contains oat extract, aloe, and mild cleansers to ensure they're effective at getting rid of messes⁵.
What These Wipes Can Clean
You can use Aveeno Baby Hand & Face wipes on absolutely any skin. They're made for infants and young children, but they're sturdy enough to be used by adults as well. However, it's important to note that these aren't wipes designed to clean up surfaces – they're best used on your body, since they have so many moisturizing ingredients.
4. Seventh Generation
Why This Brand Is Best
If you're trying to use products that are environmentally friendly and good for you and your family, you'll love Seventh Generation's baby wipes. These wipes are one of the best options available thanks to their toughness and their eco-conscious nature.
Seventh Generation Free and Clear baby wipes are designed for delicate skin – making them perfect for babies, children, and adults' most delicate areas. They don't contain any harmful chemicals; they're free of chlorine bleach, fragrances, dyes, and alcohol. And like other wipes, they're perfectly soft and effective.
What These Wipes Can Clean
Seventh Generation Free and Clear baby wipes can handle the toughest messes. Whether you're wiping up during diaper duty or handling adult-sized messes, these wipes won't affect your skin. They'll only get you feeling fresh and clean. Though they're fragrance-free, you won't need to worry about how well they can clean messes off anyone's skin.