Looking for a new laptop this holiday season? The winter holiday shopping season is just around the corner, meaning massive sales on all things tech are starting to appear online, including amazing deals on the latest laptops.
If you're on the hunt for a good bargain, now is the best time to get the lowest price possible on all laptop models. Big retailers including Amazon, Target, Best Buy, and Walmart are starting to roll out a plethora of amazing deals and discounts, and with Black Friday and Cyber Monday fast approaching, more deals are on the way.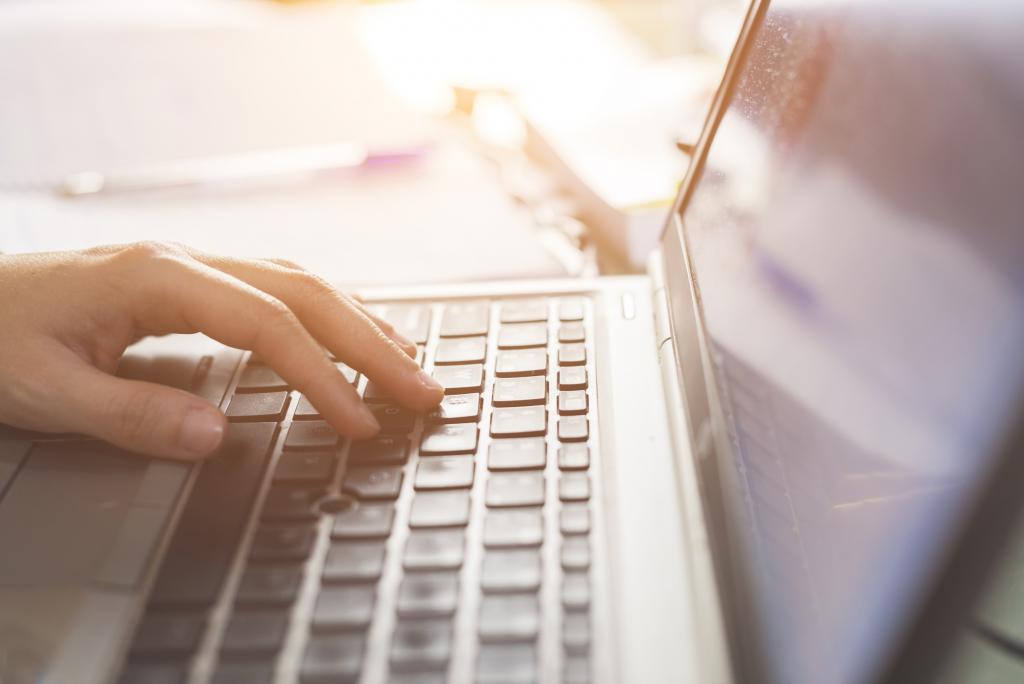 Just-Released Laptops Will See Holiday Discounts
Most retailers see the holiday season as an opportunity to clear out old inventory – however, holiday sales for many retailers make or break, meaning they want to offer to lowest possible price on almost all items, new or old. And the good news? This applies to electronic retailers, including huge discounts on laptops.
Many major PC manufacturers tend to release new models three times a year.
Back-to-school (June to September)
During the holidays (September to December)
Spring (February to April)1.
And the holiday season can be a great time to score a new laptop at a low price. Most manufacturers take advantage of the rise in demand because they know the holiday season is when consumers start to shop for tech products. Though you may think newly released models would be costly, they actually tend to drop in price around the holidays.
So what does this mean for you? You're likely to score an awesome deal on relatively new models around this time of year because manufacturers are trying to beat out the prices of their competitors.
Take Advantage of Special Offers This Black Friday and Cyber Monday
Black Friday is just weeks away and retailers are already revealing special offers to look out for – expect to see a lot of markdowns on older laptop models and newly released laptop models that offer cutting-edge technology.
Every tech retailer is fighting for your buck, and the competition is on fire. This is great news for consumers, as plenty of retailers are known to offer amazing deals online and at the store, including deals on sought after Apple MacBooks. At these prices, you might be able to score a new laptop for everyone in your family, including yourself.
According to TechRadar2, it's predicted that brands like Dell, Lenovo, and HP will drop their prices on most budget and high-end laptops. Last year Dell offered incredible Black Friday deals on the XPS 13 and XPS 15.
For Microsoft, it's likely there will be price cuts on the Surface Pro 2017 because of the newly released Surface Pro 6.
Keep an eye out for what Apple may have to offer this Black Friday too. Though we don't tend to see major price cuts on any recent MacBooks, you still may be able to score a deal on an older MacBook hardware from a year or two ago.
What to Consider Before Buying a Laptop
Want to save even more? Before you buy a new laptop, you may want to consider a trade-in program3 if you have an old laptop. Many of these trade-in programs are very simple – bring or ship in your old laptop and you'll receive a gift card or credit that you can put towards a new device.
For instance, Best Buy has one of the best trade-in programs because it accepts all brands. You can trade in your laptop at any location or even online, and you'll receive a gift card that can be used to buy anything at Best Buy.
Amazon also has this program – and it's simple. Choose your operating system, find your laptop, and you'll see the price of the Amazon gift card you'll receive for it. An added bonus? Amazon will actually pay for your laptop to be shipped.
You can even try the brand name stores – most Sony and HP store locations will take any brand of laptop and give you a credit you can use to buy another Sony product.
Save Big on Laptops This Holiday Season
The best time to score a great deal on a laptop is during the holidays. Retailers are gearing up to offer you some of their best deals yet on all the latest models.
Before you choose a new laptop, you owe it to yourself to conduct your own research to find the best possible deal on the model and brand you want. And remember – trading in your old laptop is always an option and can help you save big this holiday season.
Like anything, it's always a good idea to be aware of the latest research. We recommend comparing at least 3 or 4 options before making a final decision. Doing a search online is typically the quickest, most thorough way to discover all the pros and cons you need to keep in mind.