The general population is more educated about health, wellness, and nutrition than ever before, with more people determined to live healthy lifestyles and fuel their bodies properly. This is an especially exciting trend for those pursuing careers in nutrition science because such professionals are more in demand than ever — and this will only intensify as the average age of the general population continues to climb.
According to the Global Wellness Institute¹, the wellness industry grew by 10.6 percent between 2013 and 2015. Today, it's a $3.7-trillion market, which includes a staggering $648 billion that's spent on healthy eating, nutrition, and weight loss services annually. And the industry is only expected to grow bigger over the next decade.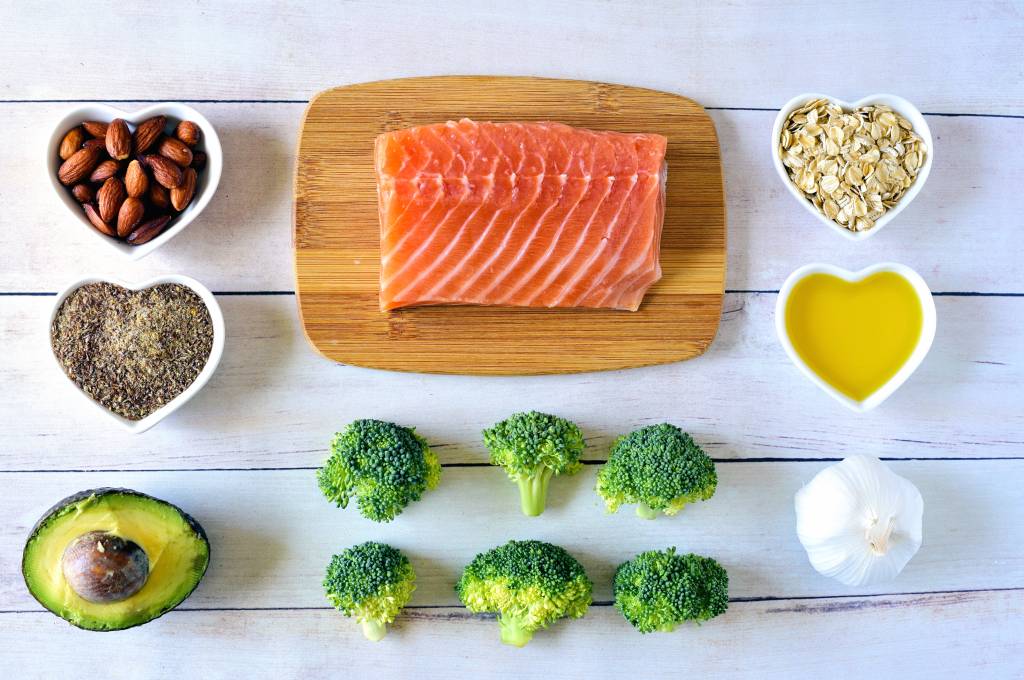 It's safe to say that earning a nutrition science degree is a surefire path for those seeking a new career that will bring success, financial gain, and job security for years to come. Here's why more and more people are heading to school to study nutrition science.
Nutrition Science is Growing Fast
One of the reasons the field of nutrition science has been exploding lately is an increased awareness about healthy eating and proper nutrition. Examples of this trend can be found efforts like publishing caloric information on fast-food menus and banning sugary sodas from public schools. More people are becoming educated about the importance of protein, good fats, and other nutritional facts, and many seek out the advice of nutritionists to ensure they stay on track.
Another reason nutrition science is becoming so much more influential has to do with the increasing number of people living with chronic illnesses like diabetes and heart disease. For such individuals, proper nutrition is particularly important because it's a way of managing or controlling the disease. With so many chronic illnesses occurring, nutritionists are in demand to help individual live better lives.
The last and perhaps most important reason nutrition science will continue to grow over the next several years involves the aging population. As more people live well into their 80s, 90s, and even age 100, ensuring geriatric patients receive the right nutrition is more important than ever. Since diet and nutrition play such crucial roles in overall health and well-being, demand for geriatric nutritionists and experts continues to skyrocket.
You Can Make a Difference
One of the best ways to achieve job satisfaction is by engaging in meaningful work. Many who are drawn to the field of nutrition science have a genuine desire to positively affect people's lives.
As a nutritionist, you'll work closely with individuals to assist them with their dietary needs. This may mean helping to identify food allergies; developing a menu for someone with diabetes or another chronic illness; or developing a nutritional plan that helps someone achieve a healthy weight. You may also find work helping others develop a healthy lifestyle with better habits, like a regular exercise routine or a diet that's specially designed for particular health needs.These kinds of things are true life-changers, and you will enjoy the satisfaction of helping people to achieve them.
There's a Wide Range of Jobs Available
When you earn a degree in nutrition science, you learn about concepts that can be applied to a wide variety of careers and fields. Here are three examples:
1. Sports Nutritionist
Sports nutritionists provide dietary and nutritional advice and services to professional and college sports organizations. These professionals typically possess bachelor's degrees and are usually certified, licensed, or registered nutritionists with specialized training in sports, fitness, and athletics. According to a 2012 survey by the Collegiate and Professional Sports Dieticians Association², the average yearly salary for a sports nutritionist is around $75,000.
2. Health Coach
Health coaches help clients cultivate healthier lifestyles. With the rise in awareness about health and wellness, demand for health coaches has soared in recent years. According to Glassdoor³, the average annual salary for a health coach is $55,661 per year. Entry-level professionals earn around $42,000 per year while experienced health coaches earn around $76,000 per year. Health coaches are employed in many settings, including day spas, medical centers, corporations, and wellness centers.
3. Food Scientist
For those less inclined toward working directly with people and more interested in science, becoming a food scientist may be the answer. According to the U.S. Bureau of Labor Statistics⁴, agricultural and food scientists earned a median salary of $62,910 per year in 2016. These professionals help to maintain the country's food supply, ensuring that it is safe. They are employed by universities, government agencies, and the food processing industry.
You Can Earn Your Degree in as Little as Two Years
There are several ways to earn a nutrition science degree – and you can choose whichever degree and educational plan works best for your lifestyle and your career goals. The most popular include:
Associate Degree
An associate degree in nutrition science takes just two years to complete. You can be employed as a dietetic technician, and many who earn associate degrees in nutrition science go on to earn higher degrees later.
Bachelor's Degree
It takes twice as long — about four years — to earn a bachelor's degree in nutrition science. However, this degree offers more specialized education opportunities than a two-year associate degree. The training includes hands-on internships, so you learn how to interact with patients.
State Licensing
If you're interested in earning a nutrition science degree to eventually become a registered dietician, you'll need to obtain a license to be eligible to work. Licensing requirements vary by state, but you typically must earn a bachelor's degree from an accredited program approved by the state; complete hands-on training; and pass a state licensing exam.
Certifications
While a license is required for most registered dietitians in most states, certifications are a voluntary option. Popular certifications are offered by several organizations, including American Fitness Professionals and Associates, the American Council on Exercise, the American Association of Nutrition Consultants, and the Holistic Nutrition Credentialing Board.
How to Start Your Nutrition Science Degree
The first step in obtaining a nutrition science degree is deciding what you'd like to do with it. If you're just looking to get your foot in the door and need to start earning a paycheck quickly, completing a two-year associate degree program is a good option. However, if you plan to make this your lifelong career and would like opportunities to advance in the future, earning a four-year bachelor's degree in nutrition science makes sense. If you're a busy adult who works full time or has other responsibilities, you might consider earning your degree online, especially with the increased availability of online programs in nutrition science.
Whatever you decide to do, take your time and do plenty of research before enrolling in a program. Although it may take time to complete the degree, it will make you very marketable in a very in-demand and rapidly-growing field.
Like anything, it's always a good idea to be aware of the latest research. We recommend comparing at least 3 or 4 options before making a final decision. Doing a search online is typically the quickest, most thorough way to discover all the pros and cons you need to keep in mind.