Nursing is an increasingly popular field as many women and men choose this path immediately after high school and thousands of others pursuing it as a second career path. With so many possible directions in which you can take your nursing degree, this field is a great choice if you are looking for a career that is flexible, rewarding, and growing at a fast pace.
While you will love nursing because of how it allows you to give back to others, you can also feel good about choosing it for the following three reasons.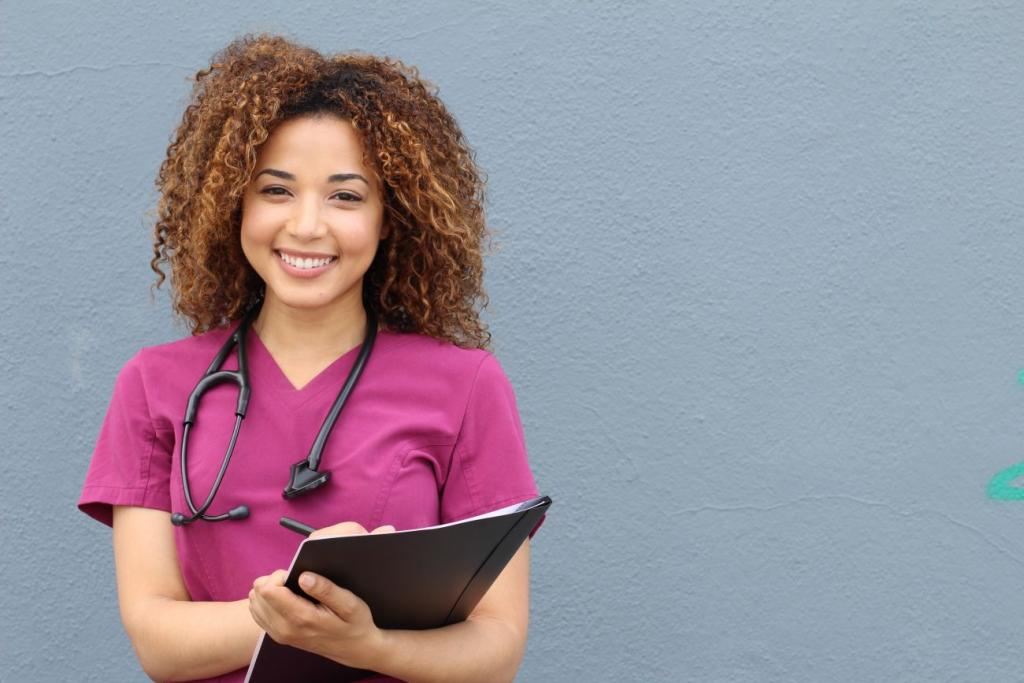 Is Job Security Important?
Job security is incredibly important these days with many people still out of work. Currently, the unemployment rate in the U.S. is at four percent, which means that over six million people are out of work.1 Those who are most likely to find jobs are those who have degrees in high-need fields.
As a whole, health care occupations are projected to grow by 18 percent by 2026, which is far more than most other professions can expect.2 Of the medical careers, the need for registered nurses is expected to rise by 15 percent3 and the need for licensed practical nurses or licensed vocational nurses should rise approximately 12 percent.4
While many other careers take a hit during recessions, nursing is practically recession-proof. After all, quality hands-on health care is vital and expected to be even more needed as the Baby Boomer population ages.
Registered nurses will continue to be in high demand, especially in acute care facilities where their knowledge and licensing is needed to care for ill or injured patients. Licensed practical nurses will remain in demand in skilled living facilities where they will be needed to care for chronically ill adults and seniors. In addition, as research grows in health care fields, nurses will be increasingly needed to help with new treatments and to use their skills in outpatient facilities that are beginning to offer more treatments that used to only be offered in inpatient settings.
Pay off Your Student Debts Quicker
A major concern for many college students these days is how they will pay off their student loans. Today, student loans add up to $1.5 trillion of debt for American adults. The average student debt for those graduating in 2017 was over $28,000.5
The good news for those pursuing a nursing degree is that they do not have to carry this heavy burden thanks to special loan forgiveness opportunities, as well as grants and scholarships that are only offered to nursing students. For example, the National Health Service Corps Loan Repayment Program is a loan forgiveness program for nurses who work in hospitals in certain urban, rural, or tribal areas that have limited medical care available. Most of these facilities offer only outpatient services. The amount that can be repaid is dependent on whether one works full-time or part-time.
Another option is the NURSE Corps Loan Repayment Program, which may pay up to 85 percent of a nurse's student loans. You must be a registered nurse or an advanced practice registered nurse, must work full-time in a hospital or care center that has a critical shortage of medical staff, and must have attended an accredited nursing school.
In addition, if you are considering making this career change, consider applying for a nursing scholarship or a grant. Scholarships may be available through your school, a local health care organization, or a nonprofit. Local and state governments may offer grants specifically for nursing students in response to the increased need for quality health care in the area. Keep in mind that you must often maintain a certain academic standard to continue qualifying for a scholarship or grant.6
Learn Online Anywhere
Finally, nursing degrees are smart options these days because increasing numbers of quality schools are offering fully online degrees. These degrees make it easy for you to study at home and take classes whenever you have the time. The flexibility of online programs lets you balance your schoolwork with your social life, family needs, and work schedule. This option is particularly appealing for busy adults wanting to change careers.7
Consider each online school carefully. Find out if it is accredited by either the American Association of Critical Care Nurses or by the American Commission for Education in Nursing. Also, decide what type of program you want. You will need to look at how long the program lasts, the amount of support you will get from online professors, and what degree you will get at the completion of the program.
Many online schools now offer accelerated nursing degrees, helping you move from your associate degree to a bachelor's degree in as little as 12 to 18 months. Accelerated degrees are also frequently offered for master's degrees. However, the workload will be more intensive if you choose this route.
While all your classes will be done online, you will still need to attend in-person clinicals to get your hands-on experience. Clinicals can be done at nearly any local hospital, nursing home, or clinic.
Conclusion
Nursing remains as one of the most rewarding careers not only because of its concentration on improving quality of life for patients but also because it is an in-demand job with a degree that is increasingly easy to pay for and receive online. This career can take you far in life, growing and changing with you as your interests change and bringing you many lifelong personal and financial benefits.