Managing a construction project is always a complex operation. From budget to build quality, project managers need to oversee countless essential and interconnected moving parts. That's all in addition to managing a team of contractors, and subcontractors, with varying schedules and specializations.
It makes sense then, that tech entrepreneurs would step in to help streamline the profession with customizable and easy to use tools. These days, it's about as essential to daily operations as a hard hat and a clipboard.
But they aren't all the same either. Some are built with large general contractors in mind while others are most effective when used by smaller subcontractors. The following is a look at some of the top project management software tools currently taking the construction industry by storm.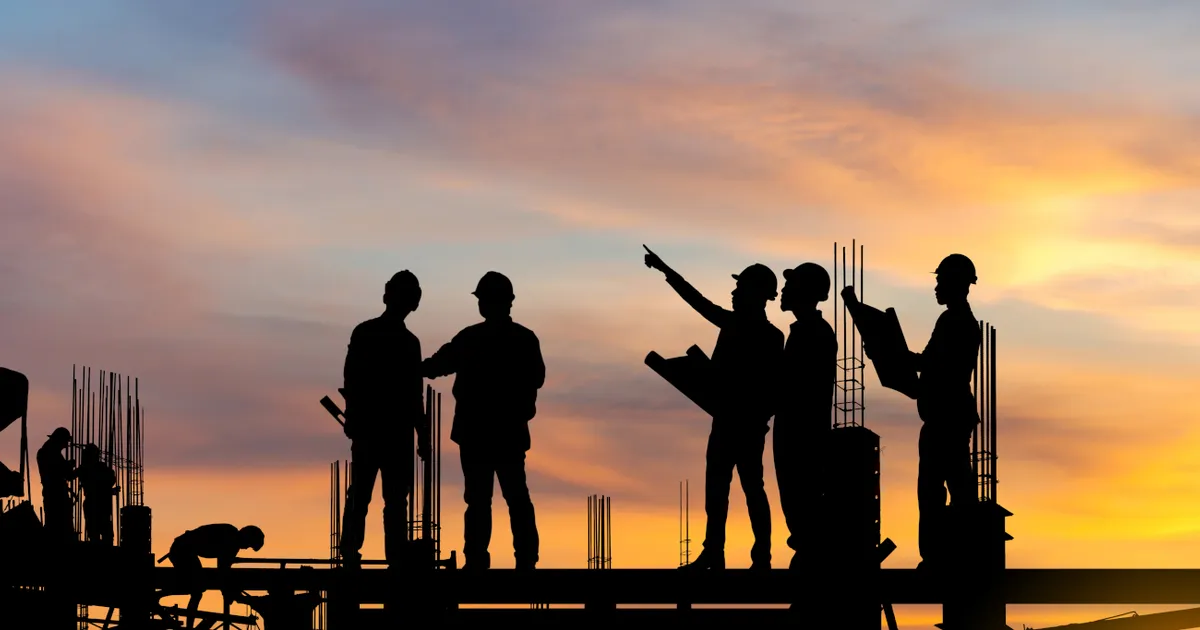 Procore
Customizable, scalable, and construction centric, Procore helps owners, general contractors, and subcontractors work in harmony. The software handles financials, preconstruction, and project management with no limits on users or data storage. They also offer unlimited 24/7 support and on-demand training.
Procore charges an upfront annual fee by product and based on your company's ACV, or annual construction volume. You only pay for the Procore products that you use, which can be helpful to those trying to navigate a tight budget. For an estimate, you'll need to reach out to a Procore representative via phone or their website.1
Buildertrend
An Advanced Plan tackles everything from real-time messaging, to payment processing, to presale tools. The software doesn't cap users or storage either. It's the perfect solution for those that favor a seamlessly integrated software experience in favor of using multiple apps simultaneously. Interested project managers can take it for a test drive for free by scheduling a demo online.2
It can cost $599 per month to unlock everything Buildertrend has to offer, which makes the software one of the most expensive choices available. Having said that, it sure does have a lot to offer.
Jobber
General contractors wear a lot of hats. Building estimates, handling invoicing and payments, and organizing crews are just a handful of the complex tasks that fall on their shoulders on a daily basis. With Jobber, you can offload a lot of the office work and free up more time to focus on growth and service quality.
You can start a free trial today, or sign up for as little as $49 a month. Jobber offers users three plans to choose from, including the entry level Core package, the expanded Connect package, and the comprehensive Grow package. The most expensive of which tops out at $349 a month.3
RedTeam
RedTeam is a great choice for small to medium sized businesses. Potential clients have two softwares tiers to choose from, both of which boast different sets of features. There's RedTeam Go which costs upwards of $500 a month and is built to tackle expenses and billing, scheduling, bid invitations and more. RedTeam Flex starts at $500 a month, and unlocks the full functionality of the platform including unlimited projects, users, and support.4
The software's web-based design boosts accessibility, as does RedTeam's intuitive mobile app. The software charges a flat rate, which can save you money over time versus the competition. RedTeam Go has a free tier too, which lets you take the platform for a low-risk test drive before committing to a full scale operations move.
JOBPROGRESS
When you factor out free tiers, JOBPROGRESS is one of the most affordable construction project management software options available today. The company charges a one-time $500 set up fee but only $65 per user after that. They don't bury additional features behind higher tiers either, which is no doubt appreciated.5
The job and workflow manager is entirely customizable, and the suite of services include tools built to help you manage employees, manage online sales and marketing, and speed up estimating, quoting, and scheduling. JOBPROGRESS seamlessly integrates with QuickBooks, Google Workspace, and Zendesk, which improves organizational efficiency even more.
Always Stay On Task
Streamlining your project management process is about finding the right fit. As you can no doubt tell, no two construction project management software applications are the same. The industry is rich with options and digital tools that could fundamentally change your organization for the better.
Investing in construction project management software can be a big decision. Training your team on the new process, and spending the money on the new service takes buy-in and financial investment. But construction industry professionals know the importance of having the right tools for the job.