As a medium, virtual reality (VR) has had more than a few false starts. Though "virtual reality" as a term was coined in the 1980s, mankind's quest for altered perception began far earlier.
From the days of panoramic paintings to the very first flight simulator of 1929, to the very first head-mounted virtual reality display of the 1960s, there's always been interest in VR. Although the interest and ingenuity have always been there, the budding VR industry lacked cost efficiency. That is, until now.
Though we still have a while to go before the Ready Player One fantasy becomes our new reality, VR has made progress. Computers are growing more powerful by the day, costs are being driven down, and the masses are poised and ready for a new technologically enhanced experience.
Not only do VR fans have what they crave, but they have options. Google, Facebook, Samsung, HTC, and Sony have all entered the market in the hopes that their headsets are adopted as the VR gold-standard. So, which of these technological powerhouses has the most to offer you?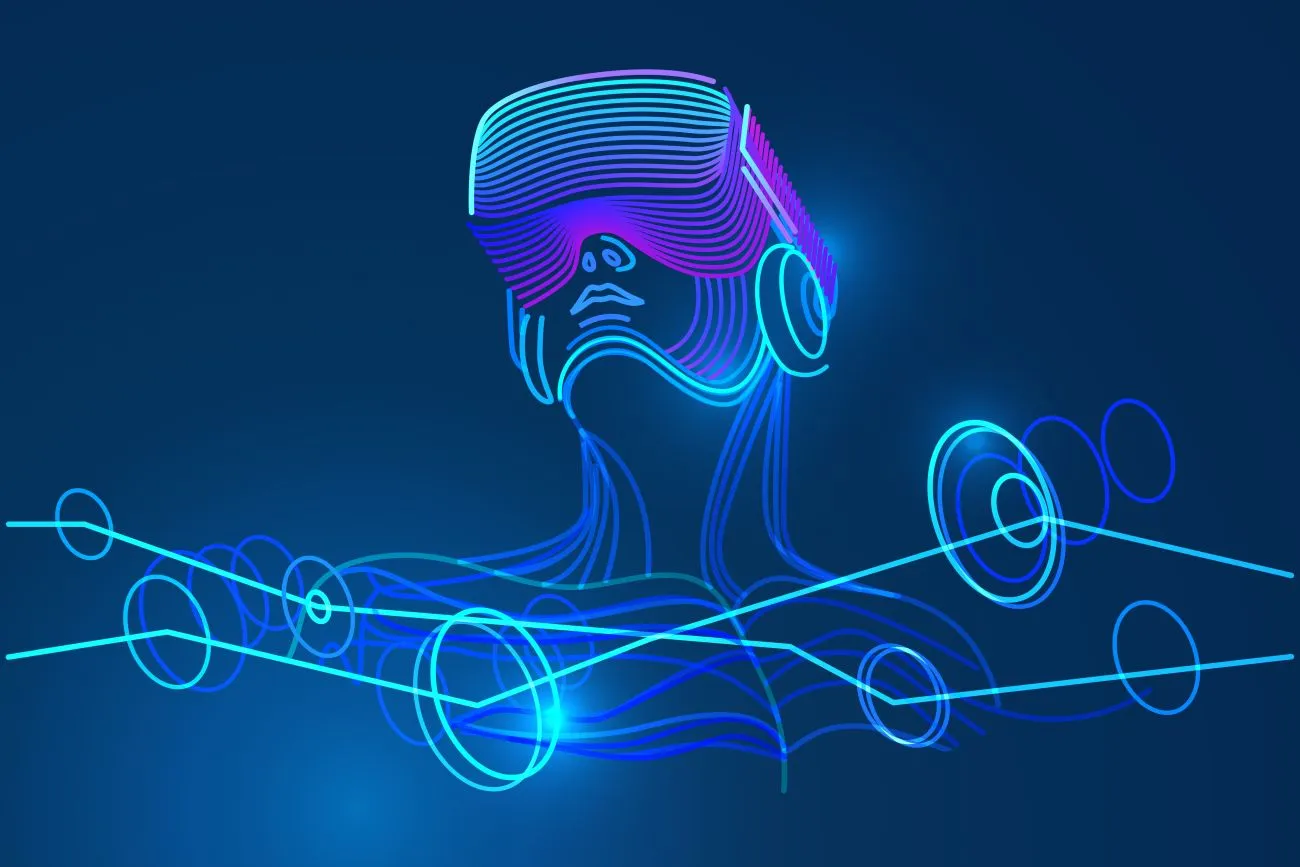 Oculus Quest
Oculus is a bit of a trailblazer. No, they weren't the first company to construct and mass-produce a VR headset in history, but they do deserve credit for the Oculus Rift's headline-stealing launch in 2016. But the innovation didn't stop there.
The Facebook-owned company launched the Oculus Quest on May 21, 2019, and it's been a runaway success, becoming an Amazon best-seller in just two-weeks.
So, why all the hype? The Quest is billed as an all-in-one wireless VR gaming experience, and boy does it ever deliver. The unit is ready to play right out of the box, without a PC or gaming console holding you back. The touch controllers are still as reliable as ever and — thanks to a series of integrated sensors — you won't have to worry about accidentally knocking over Grandma's favorite vase.
The software library is top-class too. The system launched with 50-games and an even bigger app library. Sadly, it's not all sunshine and rainbows. The price tag is a bit steep at $499 for the 128GB edition.
Google Daydream View
Never content to sit on the sidelines of this budding new industry, Google crafted its smartphone-based Google Daydream View with mass consumption in mind. The device's aggressive price point, stylish color options, and unmatched comfort have made it the go-to VR device for cautious consumers looking to dip their toe in to this exciting new entertainment experience.
Although it costs only $99, it does rely on a compatible smartphone to be inserted into the viewfinder. Thankfully the list of compatible smartphones is growing by the day. The Daydream View is compatible with the Google Pixel, Samsung Galaxy S9s, and S8s, plus a whole range of other popular, non-Apple smartphones.
The device comes with a sleek little remote control. Plus, the list of available software is quite impressive, though not near as vast as that offered by Oculus.
All told, the Google Daydream View is a great entry point for the cost-conscious technophile looking to experience VR for the very first time.
PlayStation VR
Gaming and virtual reality go together like peanut butter and jam. So it's only natural to see one of the gaming industry's heaviest hitters throw their hat in the ring. Sony's PlayStation VR builds on the company's stellar gaming reputation by providing PlayStation 4 owners with a gaming experience that they've been craving for decades.
In order to get up and running, you'll need a PS4, a PlayStation VR headset, a PlayStation Camera, and, depending on the game, PlayStation Moves. The camera, headset, and PlayStation Move controllers are available in a bundle with a game for $349.99.
The PlayStation VR library is a gamer's dream-come-true, offering up VR versions of their favorite games, like Batman, Star Wars Battlefront, and Tetris, and games built exclusively for VR, such as Astro Bot Rescue Bot, Beat Saber, and Moss.
The PlayStation VR is the ideal VR experience if you already own a PS4 and certainly stands tall beside its PC-tethered competitors.
HTC Vive Pro
Speaking of PC-tethered competitors: enter the HTC Vive Pro. HTC's VR powerhouse came as part of a partnership with gaming giant Valve. HTC built on their success of the original HTC Vive by upgrading the dual-OLED display to one with a 2,880 x 1,600 resolution.
The Vive Pro uses dual front cameras to track your hands and 70 built-in sensors providing the gamer with full 360-degree head tracking. The Vive Pro really sets itself apart with its superior Lighthouse room tracking. This feature allows the user to move around their designated space without having to worry about bumping and crashing into valuables. Although setting up those sensors can be time-consuming, it's certainly worth the effort.
Sounds great, right? Not so fast. Unlike the more economical Google Daydream View, the Vive is extraordinarily expensive. An HTC Vive Pro VR headset will set you back $799 plus applicable taxes.
Shake your head all you want though, if you're hoping to take home the "2018 VR Headset of the Year", you're going to have to fork over the cash.
Valve Index
If you're looking for the latest in VR technology, you'll want to check out the Valve Index. Offered on the Steam VR platform, the Valve Index is a next-generation VR headset that capitalizes on everything that's great about virtual reality. With an expansive field of view, knuckle controllers, and room-scale, VR, TechRadar calls this VR system "one that we'll use almost exclusively going forward."
There's a reason the Valve Index is such a hit with reviewers. This VR setup offers a crystal-clear, incredibly crisp display. And you'll have the ability to track your movements down to the slightest finger wiggle. It's truly a big step up from previous generations of VR, and the Valve Index has an industry-leading view that can't be matched.
The Valve Index VR Kit, priced at $999, includes everything you need to get started: a headset, controllers, two base stations, and a copy of Half-Life: Alyx. If you already have a base station or two, you can grab this kit with a headset, controllers, and Half-Life: Alyx for $749.