Buying a new mattress is frustrating, exhausting, and expensive. And no matter how many mattresses you buy over the years, it never gets easier.
Yet there are secrets to buying a mattress you're likely missing out on, tips and tricks known only by industry insiders. And they don't want you to know these helpful hints – if you're in the know, you could save hundreds.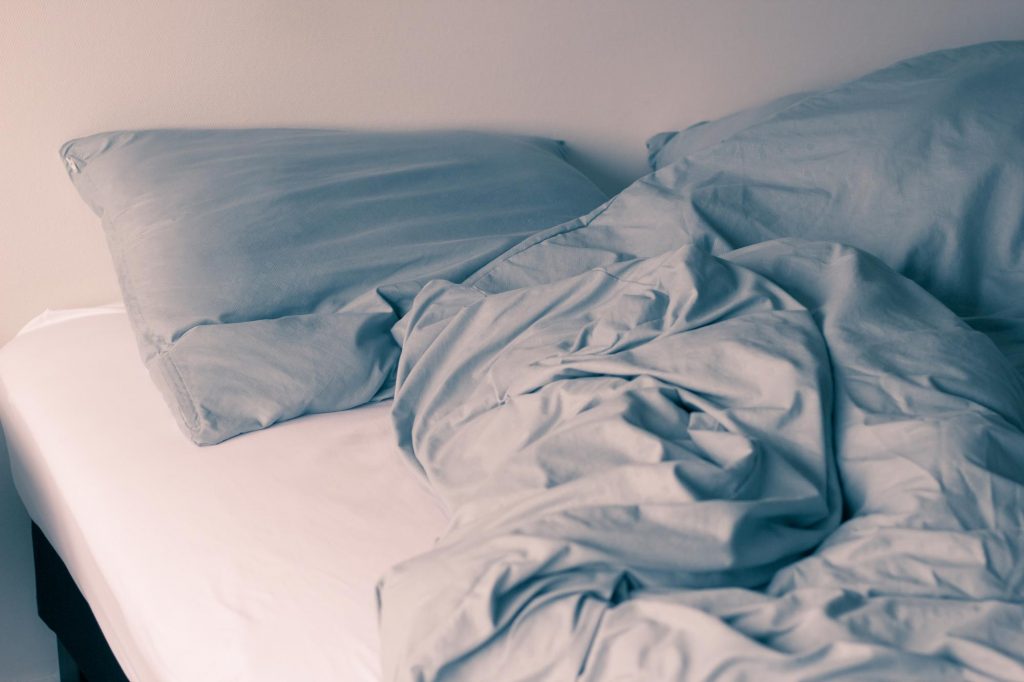 Use the following tips when shopping for your next mattress, and you'll save big.
Mattresses Are Cheapest Around Labor Day
Did you know there's a wrong time and a right time to buy a mattress? Mattresses do have seasonal sales – and mattresses actually see their lowest prices of the year when Labor Day approaches.
The best time to score an affordable mattress is on the end of summer's biggest holiday weekend: Labor Day. When Labor Day arrives each year, mattresses see huge discounts. Both brick and mortar stores as well as online retailers drop the price of their mattresses to incredible lows.
Traditional mattress stores are offering huge discounts ahead of Labor Day weekend. Consumer Reports¹ notes that mattress brands like Tulo and Helix are offering $200 off their mattresses, while big names like Serta and Sealy are offering up to $100 off new mattresses.
Online retailers and mattress startups are matching these great deals. Mattress Firm is marking down some of its most popular mattresses like those from Beautyrest, and Overstock.com is offering up to 70% off its available mattresses.
More Expensive Mattresses Suck
If you think that paying more for a mattress equals better quality, you're completely wrong.
The more expensive a mattress is, the more it's been marked up. The Huffington Post² reports that mattresses priced at $1,200 or more aren't worth buying – they're marked up simply because a brand wants you to think you're paying more for luxury.
In reality, a higher price doesn't equal better sleep. An expensive mattress has the same amount of filling and the same materials as a cheaper mattress.
You Should Negotiate The Price
The next time you shop for a mattress, refuse to pay sticker price. Even if you're shopping mattress sales over Labor Day weekend, don't settle for the price you're first offered. Treat it like buying a new car: be ready to negotiate, to haggle. Again, remember that mattress prices come with huge markups; the store can still make money even if they offer you a deal.
Department stores, not mattress stores, respond best to negotiations. They're more willing to give in and offer free delivery, no sales tax, or even dollars off. All you have to do is ask for a lower price to start negotiating a great deal.
You Have More Choices Than You Think
Brick-and-mortar mattress stores are great, but they aren't your only option anymore. Neither is the traditional cotton-filled mattress.
Visiting a traditional mattress store in person sounds like a great idea: you'll get to try out all of the different mattresses, testing them out and doing research all in one place at one store. Unfortunately, shopping at a brick and mortar store is the most expensive option. Mattress stores are notorious for overcharging customers, marking up the price of mattresses by hundreds of dollars.
Today, there are so many different mattress options. You're probably missing out on more affordable, more comfortable choices simply because your local store doesn't carry anything but traditional mattresses. And you could also be missing out on great online-only Labor Day sales or discounts.
One big way to save? You can now buy your mattress online and pay far less. Companies like bed-in-a-box startups and mattress retailers on Amazon allow you to pick your mattress with no in-person testing and no huge markup. By ordering online, you can save on delivery costs, have a longer free trial period, and enjoy a cheaper mattress overall. You also get a chance to read customers' reviews, giving you insight into which mattresses are worth their reputation. Online retailers remove the huge markup that comes with big brand name mattresses, making it easier and cheaper to find a quality mattress in your budget.
Save Money When Buying Your Next Mattress on Labor Day
Make your life easier and your sleep better by following these tips the next time you need a new mattress. And don't forget the most important tip: you'll find the cheapest mattresses and the best discounts around Labor Day.
Labor Day weekend is the best time of the year to shop for and buy a new mattress. It's when prices drop and retailers both online and in person try to entice shoppers to splurge on a mattress – and retailers want to make sales. You can save significantly on even the priciest mattresses if you're shopping around Labor Day.
Before you buy during a Labor Day mattress sale, make sure to do your research. You want to stay updated about the latest changes in mattress shopping and deals; it's how you'll know you're getting the best deal possible.
Like anything, it's always a good idea to be aware of the latest research. We recommend comparing at least 3 or 4 options before making a final decision. Doing a search online is typically the quickest, most thorough way to discover all the pros and cons you need to keep in mind.