Sending personalized cards can be a fun, easy, and meaningful way to reach out to friends and family during the holidays. Many online card companies offer excellent deals during the holiday season, so this is the right time of year to create your personalized cards.
Here are five websites that allow you to make unique, customized cards at a low price.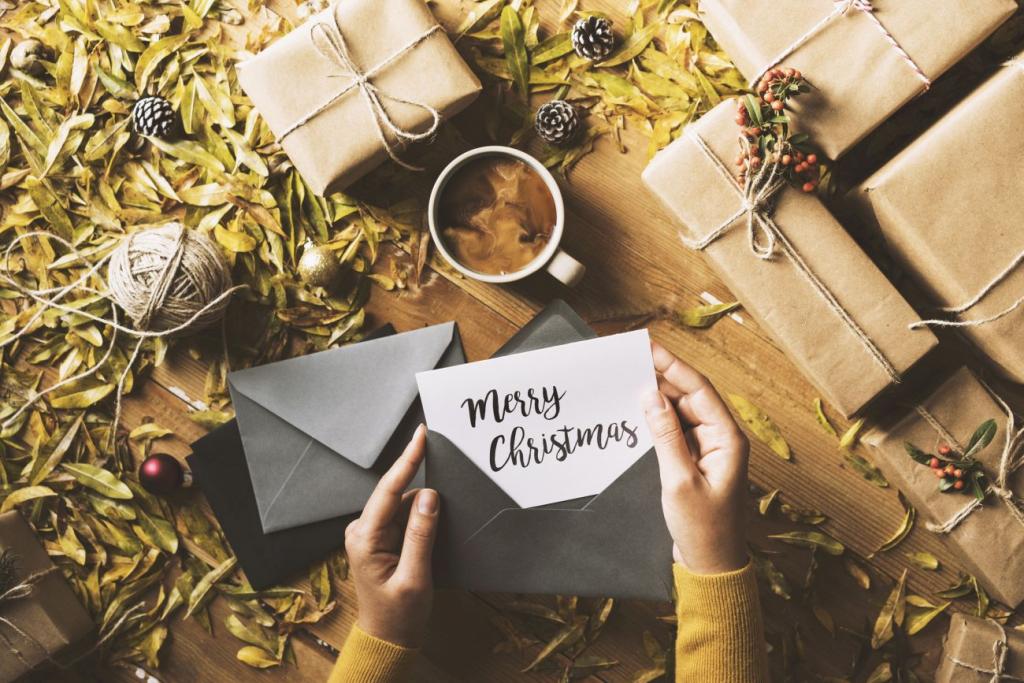 1. Shutterfly
Shutterfly is one of the most popular personalized photo services. You can use the site to create gifts like photo books, personalized phone cases, home decor, and greeting cards. They have hundreds of card templates that you can upload your photos to, but you can customize a holiday greeting card even if you don't include your own photo.
You can narrow down your search to Christmas cards, Spanish Christmas cards, holiday party invitations, Hanukkah cards, and New Year's cards. Depending on which template you select, you may have the option of choosing colors for the card design, foil, and trim.1 Shutterfly also offers multiple types of cardstock.
Most of Shutterfly's cards cost between $2 and $3, but the cost per card decreases as your order size gets bigger. Until December 14, you can get free shipping on orders of $49 or more if you use the promo code "UPGRADE."2
2. Snapfish
Snapfish is one of the oldest and most well-known web-based photo printing companies. Their main purpose is to store and print their users' photos, but they also have a customizable greeting card service. You can create personalized Christmas cards, Hanukkah cards, party invitations, and general holiday greeting cards with your own photos.
After choosing a template, you can drag and drop your photos onto the card. Many designs include customizable text boxes, so you can write a personalized message.3 The following features are customizable on most Snapfish cards:
Design color
Background color
Trim
Paper type
Text color, size, and font
Most cards cost $1 to $3, but the price varies based on the template, the paper type, and the number of cards you order. You can get free shipping on orders of $29 or more with the code "FREESHIP29" during the entire month of December. Snapfish is also offering 70 percent from 5×7 standard cardstock cards throughout December if you check out with the code "SPARKLECRD." Until December 8, you can get 60 percent off of your order with the code "SPARKLE6018."4
3. Vistaprint
Vistaprint offers a variety of services for small businesses, but anyone can use the service to create personalized holiday cards. They have more than 2,200 holiday designs, but you can narrow down your search by theme, style, and size.5 You can add your own text, photos, and graphics to your card or you can have a professional graphic designer adapt your template for $5.
Most cards cost slightly more than $1, but you can get 20 percent off your holiday cards with the code "VPEXTRA20." If you spend at least $60, you can get 25 percent off with the code "VPSAVE200." The same code will give you 30 percent off a $100 purchase and 40 percent off of a $200 purchase.
4. Tiny Prints
Tiny Prints offers custom greeting cards, stationery, and invitations. The company was bought by Shutterfly in 20116, but they still offer hundreds of customizable holiday cards. Some of their most popular styles include the following:
Foil stamped cards
Gatefold cards
Glitter cards
Personalized foil cards
Tri-fold cards
Tiny Prints offers unique, elegant, and high-quality cards, but their prices are slightly higher than most of their competitors. If you order 15 cards or fewer, the price usually ranges from $2.50 to $3.50 per card. However, the more cards you buy, the lower the cost per card will be.
Until December 6, Tiny Prints is offering 30 percent off all items with the promo code "MERRY30." Throughout the entire month of December, you can use the code "TPSHIP" for free shipping on orders of $10 or more. If you spend $49 or more, you can get free expedited shipping with the code "UPGRADE."7 Because Shutterfly owns Tiny Prints, you may also be able to use some Shutterfly coupons and promo codes on your Tiny Prints order.
5. Minted
Minted sells wall art, home decor, stationery, and greeting cards. The company crowdsources their artwork from their community of independent designers and artists, and they regularly host challenges, competitions, and polls to select new designs.8
You can choose from a variety of different styles and themes when making a holiday card with Minted. They offer holiday cards for special occasions, including birth announcements, moving announcements, and newlyweds. You can add your own photos to your card, and you can customize the greeting, font, and design color.
Most Minted cards cost between $1.50 and $3, but the company offers extra savings during the holiday season. Until December 7, you can use the code "MERRY25" to get 15 percent off all holiday cards, 20 percent off orders of $150 or more, and 25 percent off orders of $250 or more.9
All five of these websites are easy to navigate, so you can create a beautiful holiday card in no time at all. If you take advantage of coupons and promo codes, you'll be able to send out thoughtful cards to your friends and family at a surprisingly low cost.