As seniors grow older, there are plenty of challenges to face. One of the biggest is how to manage living independently as health worsens and it becomes increasingly challenging to tackle everyday tasks.
That's exactly what adult day care can help seniors with. Adult day care services offer countless benefits for seniors. And it can also greatly help caregivers and family members, giving everyone peace of mind.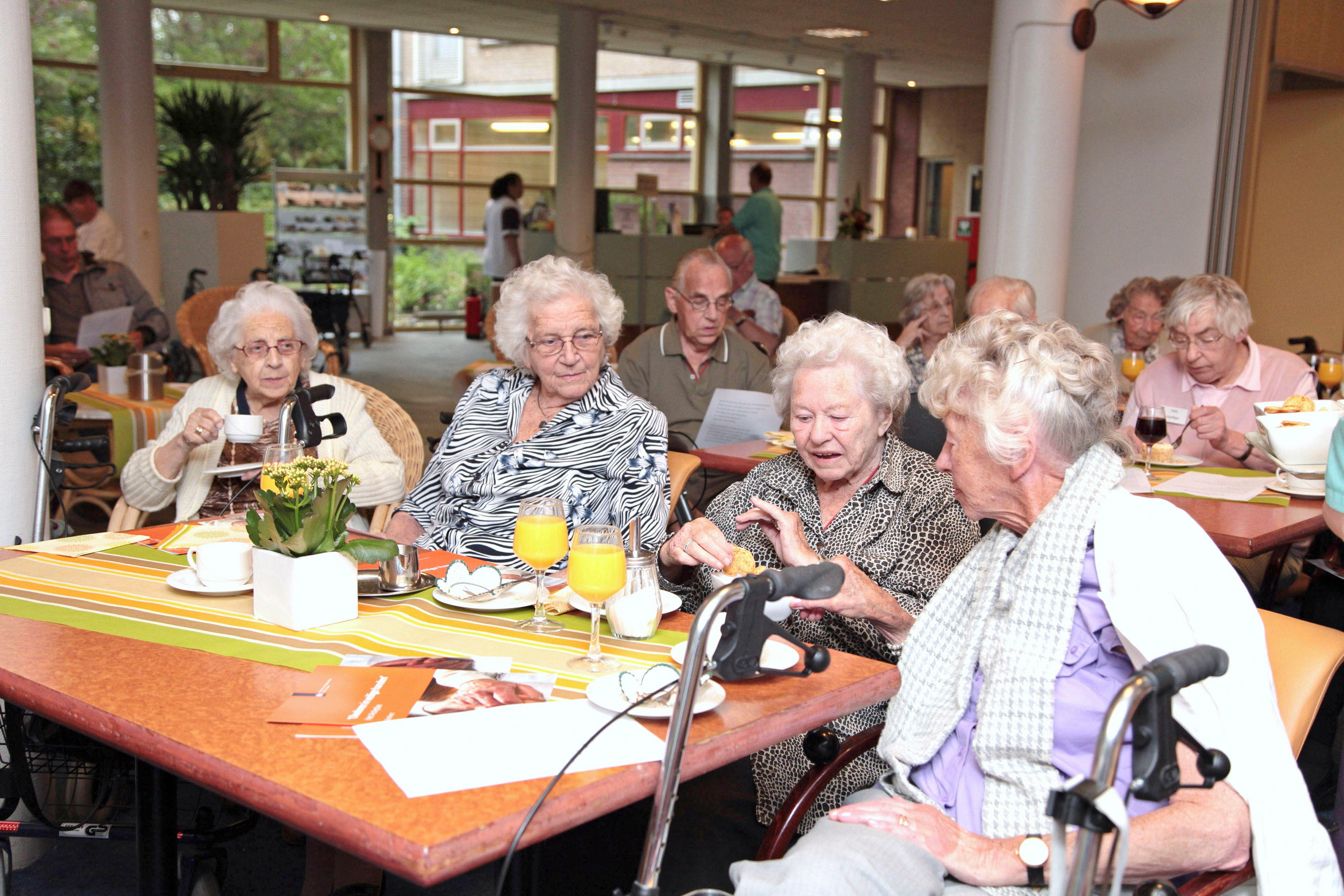 Adult day care services are becoming a popular option for seniors of all ages. As more and more baby boomers reach their 70s and 80s, they're turning to adult day care. According to Philips Lifeline¹, there are more than 260,000 individuals attending adult day care – and nearly percent attend daily.
Seniors and their loved ones can rely on adult day care to provide care of any kind, along with many benefits. Here are just a few of the reasons why senior day care is becoming so popular among retirees and those who care for them.
Adult Day Care Makes Every Day Easier
Caring for an older adult is incredibly challenging. It's physically and emotionally demanding, and if you aren't a health professional, it can grow frustrating and worrisome. And it's especially frightening to let your aging loved ones continue to live independently while you worry about their safety and well-being.
Fortunately, adult day care services can offer relief for caregivers and make seniors' everyday lives safer and more effortless. These services offer respite care, or relief for those who typically shoulder the hard work of being a loved one's caregiver. They allow caregivers to take a break and rest easily knowing that older adults are in comfortable, accommodating settings.
Additionally, adult day care services can increase seniors' safety. They reduce the risk of serious dangers that seniors face every day. When living alone, seniors have to navigate their fragility, poor balance, and the dangers of a slip and fall – and those are only a few examples.
In an adult day care facility, seniors are under constant, qualified care. And the risk of an accident is greatly reduced. After just one year of attending an adult day care service, a senior's risk of a fall decreases by more than 50 percent². There's also a 33 percent decrease in the odds that a senior will end up in the emergency room³.
Lastly, choosing day care is good for seniors' health. The staff at adult day care centers are trained in caring for seniors' unique conditions, like dementia and Alzheimer's. Being in a safe environment with trained professionals can benefit seniors with cognitive impairment and help them become stronger and more independent over time⁴.
Adult Day Care Provides Seniors with Companionship
Adult day care services can do so much for seniors – and the benefits reach well beyond health and safety. One of the most important benefits is the socialization, camaraderie, and community that comes from regularly attending day care.
According to the Foundation for Senior Care⁵, seniors who attend adult day care are able to reap social benefits that can improve quality of life, mood, and mental capabilities. When seniors are surrounded by others just like them at a day care facility, they get the following benefits:
Socialization: Older adults get lonely, as they spend most days alone. Attending day care places them around their peers, introducing them to others who are facing the same age-related issues.
Engagement: Seniors get more mental and social engagement at an adult day care service. They'll participate in solo and group activities, like puzzles, cooking, arts and crafts, or even discussions that stimulate the mind and help them feel connected to others.
Independence: When seniors don't have much control over their lives, they can become frustrated and sad. However, at a day care service, older adults can do their own activities and have some independence as they meet others, choose what they'd like to do, and enjoy new hobbies or adventures in a safe environment.
Overall, adult day care services can help older adults feel included. Seniors can meet new people, make friends, and immerse themselves in new events or activities. And, as a whole, this improves their overall well-being.
As the Alzheimer's Family Center⁶ explains, seniors who are stimulated during the day have a lower risk of falling at home, are less likely to be depressed, and more likely to eat better. The companionship and general community of a day care facility can offer endless positives.
Financial Assistance is Available
One reason many seniors and their families don't consider adult day care services is the cost. Day care is expensive – and it's particularly expensive for seniors, who can require unique types of care.
However, adult day care service may be more affordable than you think. According to PayingForSeniorCare.com⁷, the average daily rate for adult day care is $70. And depending on where you live, your cost could be significantly cheaper. PayingForSeniorCare.com⁸ reports that the cost varies from state to state. In places like Alabama and Texas, the average day care rate totals just $26 or $35.
If you're worried about the cost of adult day care services, you can also consider financial assistance. There are many different financial assistance programs available to seniors and their loved ones. The following are just a few examples⁹:
Medicaid: Medicaid does cover and pay for adult day care in every state. There are also waivers available in some states that will provide support and care, as well as transportation, to seniors in need.
VHA Medical Benefits: The VA covers adult day health care, if it's determined that a senior veteran needs care and supervision.
State Assistance: Many states offer assistance beyond Medicaid that's designed to help prevent seniors from having to move into nursing homes. You can check your state for the specifics needed for financial assistance.
How to Find Adult Day Care Services
Adult day care services are an excellent solution for seniors and their loved ones. If you're looking for an alternative to a nursing home or in-home care, an adult day care service can offer any senior a sense of community, a host of beneficial help, and plenty of engaging activities.
If you're ready to consider an adult day care service, your first step is to search for the right fit. Not all senior day care facilities are alike, and every senior has different needs. If you search online, you can compare pricing and rates, see what different services offer, and look for financial assistance. And with that research, you'll be able to find a quality adult day care service in no time.