Your skin is a critical concern every day – but it becomes especially important to care for as you age. And if you're a senior woman, the beauty products you choose to wear are increasingly important.
If you're looking for a beauty product that will nourish your skin and help it look flawless, you need to try a BB cream. Featuring a blend of sun protection, moisturizer, and light tint, a BB cream smooths out skin, hides flaws, and is beneficial for mature skin.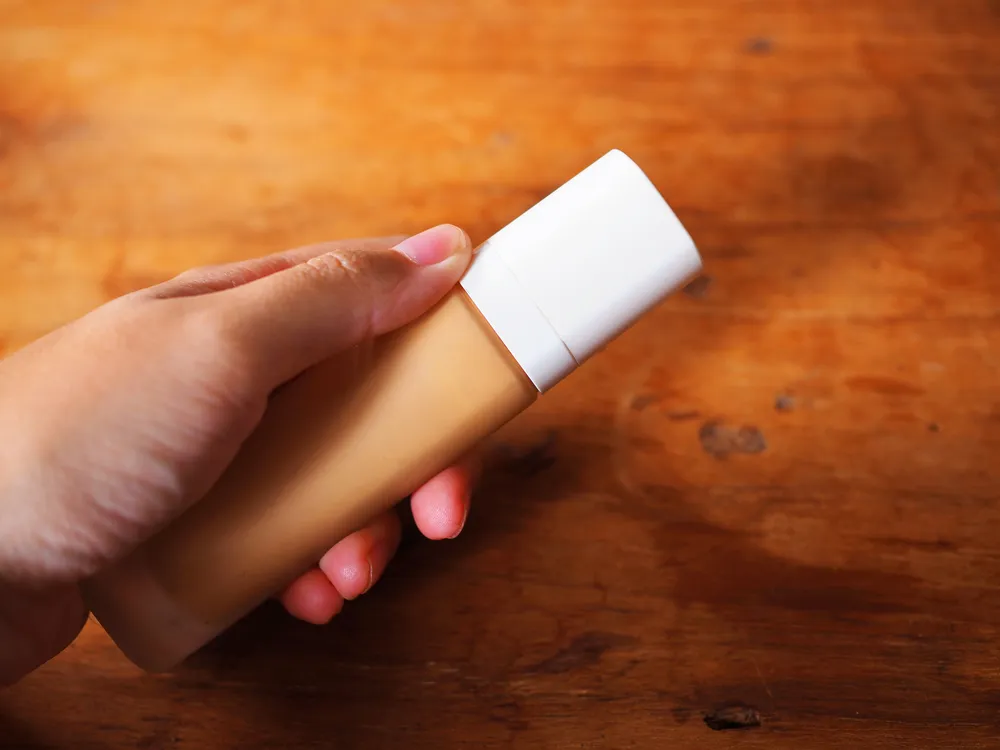 Here are five reasons BB creams are such a versatile, beneficial beauty product for women with mature skin.
1. BB Creams Minimize Blemishes and Wrinkles
One of the most important skin concerns senior women face is the signs of aging. No one wants to see visible wrinkles and fine lines forming – and fortunately, BB cream can minimize their appearance. This powerhouse beauty product can make any blemishes less obvious.
Here's how it works: BB creams are made with silicone-based ingredients¹. And those ingredients are able to blend well with your skin, creating a base of cover-up that's similar to foundation. Though BB cream is lightweight, the blended coverage it offers can camouflage wrinkles, smooth over blemishes, and disguise signs of aging.
2. BB Creams Can Include Anti-Aging Ingredients
The best skincare and beauty products for senior women work to fight the effects and signs of aging. That's why anti-aging ingredients are so important to look for. And BB creams contain many of the same anti-aging ingredients as top skincare creams and serums.
While a BB cream won't eliminate wrinkles or perfect your skin overnight, it can help improve skin's texture and color². BB creams, with the right anti-aging ingredients, can also help prevent further signs of aging. A BB cream that includes tretinoin, vitamin A, or retinol will help mature skin.
Some BB creams also contain alpha hydroxy acids or beta hydroxy acids. These are powerful anti-aging ingredients, and VeryWellHealth³ reports they offer benefits like reversing photoaging, increasing cell turnover, and improving skin overall.
3. BB Creams Do Double Duty as Moisturizers
As you age, one of the biggest changes in your skin happens to its hydration. Mature skin often becomes dry, and it can be challenging to increase moisture as your skin holds on to less water. However, a BB cream can moisturize your skin and be as effective as a moisturizer – or it can help your current moisturizer be more effective.
It's common for BB creams to feature hyaluronic acid and glycerine in their ingredients, RewardMe⁴ reports. These two ingredients are super hydrating, and they can help prevent skin from drying out by improving your moisture barrier. Using a BB cream with these ingredients daily will hydrate skin, whether you use it alone or on top of a regular moisturizer.
4. BB Creams Offer Sun Protection
The sun and its UV rays can cause serious damage to skin. And exposure to the sun can really make your skin look its age – or older if you aren't protecting it. Even mature skin needs the protection of skincare products with SPF, or the signs of aging can become more prominent.
Fortunately, BB creams make sun protection easy for seniors. Many BB creams include SPF. So, if you choose and apply a BB cream with an SPF of at least 15, you'll enjoy UV ray protection and keep your skin from further sun damage.
5. BB Creams Even Out Skin Tone
BB cream is like a lighter version of foundation. This beauty product includes a light tint, and when applied, it offers a layer of even, smooth coverage that blends in seamlessly.
While older women often opt for heavier foundation to hide blemishes and signs of aging, the light coverage and color a BB cream offers can actually be better. It can even out skin tone as well as as foundation, and the lighter formula won't cake or settle into fine lines and wrinkles. It's an excellent choice for coverage that won't smudge, crease, or make you appear even older.
Find the Best BB Cream for Your Skin Today
Whether you're worried about camouflaging the signs of aging or want to increase your skin's hydration, there are plenty of reasons to use a BB cream. And for older women with mature skin, a BB cream can pack even bigger benefits that go beyond foundation-like coverage.
But the key to a BB cream is finding the right product that works for you. In order to do so, it's a smart idea to search online and compare the different BB creams that are available. With an online search, you can compare prices, look at products' ingredient lists, and determine which will be a good fit for your skin's needs.