Are you looking to make a difference in the world? One of the most fulfilling careers and rewarding jobs you can have is social work – social workers are able to help people every day, positively impacting their community.
To become a social worker, you need a degree in social work. Fortunately, you can earn your degree online in as little as two years, Social Work Guide reports1. And online social work degrees open up more high-paying careers than are available without this degree.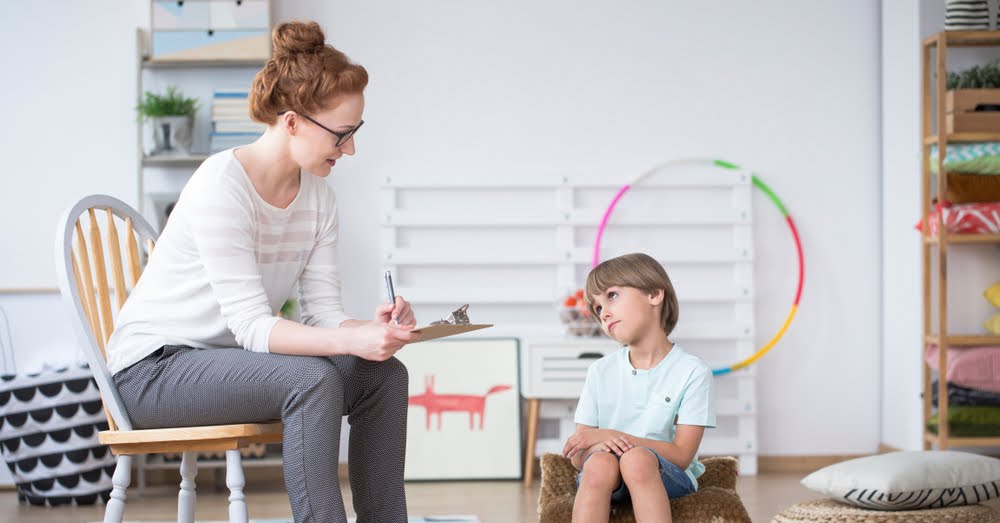 Here are a few reasons why you should consider earning an online degree in social work.
There Are Plenty of Job Opportunities for Social Workers
Social work is a challenging yet rewarding field. Social workers work within different communities to help those who are struggling with different challenges in life, from young children to young adults to the elderly. A social worker can work with individuals experiencing mental health crises, help children in orphanages or foster care, or guide former inmates through the transition from prison to the everyday world. Because these are such difficult experiences, social workers truly make a difference with positive change and much-needed help.
There are so many different jobs that allow you to impact people of all different backgrounds. Some of the most popular jobs available in social work include:
Child Welfare: Child welfare social workers investigate claims of child abuse and neglect, helping remove children from dangerous environments and providing support services.
Direct Service: Direct service social workers work with agencies that have specific purposes, such as sheltering homeless youth or offering programs for gang youth. These social workers try to help people become stable and self-sufficient.
Gerontology: Gerontology social workers help seniors and their families navigate the challenges of aging, helping with everything from transitioning to long-term care to nursing home concerns to end-of-life planning.
Public Health: These social workers partner with medical facilities like hospitals and emergency rooms to ensure patients are being properly cared for, offer help with paperwork and difficult decisions, and act as advocates for patients' rights.
As a social worker, you'll earn a great salary too. PayScale2 reports that social workers earn an average annual salary of $44,553 – and that doesn't include annual bonuses, which can give you up to $5,023 in extra income each year. Your salary can also increase if you work in one of the more challenging or in-demand social work positions.
But, before you can embark on an exciting career in social work, you'll need to earn your degree. Many careers require a bachelor's degree, but some do require a master's degree, so it's important to be as qualified as possible in order to make the most of your career.
You'll Make a Difference
Social workers are crucial sources of help and guidance no matter where or which field they choose to work. From advocating for people's rights to ensuring children and adults are given the best possible care, social workers play an important role in every community. They stand up for those who are disadvantaged, whether due to addiction, poverty, domestic violence, homelessness, or crimes.
Social workers are often the first people to help those in need or in vulnerable positions. As a social worker, you'll intervene in order to provide better care and treatment for those you work with – intervening child mistreatment or neglect, or intervening in elder abuse at nursing homes. Your job will help change lives, protect people, and result in better futures for many in your immediate community.
What Type of Degree Should I Get?
There are two options for those looking to earn a degree in social work: a BSW, or bachelor's of social work, or a MSW, a master's in social work. A bachelor's degree is the first step in starting a career in social work, while a master's degree can be earned later on.
A BSW will give you a broad education, teaching you important concepts and skills you'll need to understand any area of social work. Bachelor's degree courses cover information that will prepare social workers for all possible career paths. With these classes under your belt, you're equipped for anything. If you're itching to get out and make a difference working directly with people in your area, a BSW is sufficient – most social work jobs require only a BSW.
For more specific and specialized career paths, an MSW may be required. You'll have to declare an area of specialization for your master's degree studies. That specialization ensures you'll learn information, concepts, and skills that directly relate to a field or job in social work. An MSW allows you to work in settings such a schools or hospitals, take part in research, or pursue a teaching career. You may need to take a licensing exam after earning your degree to be legally qualified to work in your state.
Better Your Community with a Social Work Degree
Social work is the perfect career for anyone who's looking to make a difference – and earning your degree in social work will let you do exactly that. A degree in social work will allow you to make a tangible difference every day as you impact children, teens, adults, or seniors in your community.
Even if you don't know what area of social work you'd like to explore or dedicate yourself to, there's one way to get started: earn your degree. Your classes and degree program will introduce you to everything you need to know about the social work field, showing you how you'll positively impact others and become an integral force in changing others' lives.
Like anything, it's always a good idea to be aware of the latest research. We recommend comparing at least 3 or 4 options before making a final decision. Doing a search online is typically the quickest, most thorough way to discover all the pros and cons you need to keep in mind.