Video games are an undeniable force – and they can be an exciting career choice. Video game enthusiasts can actually make a living designing video games for others to play.
The video game industry is expected to generate more than $20 billion in revenue next year according to Statista¹, and who doesn't want a career with such lucrative opportunities? For every game that flies off store shelves, there are game developers collecting the profits. If you want to become a game designer yourself, you need a degree in game design.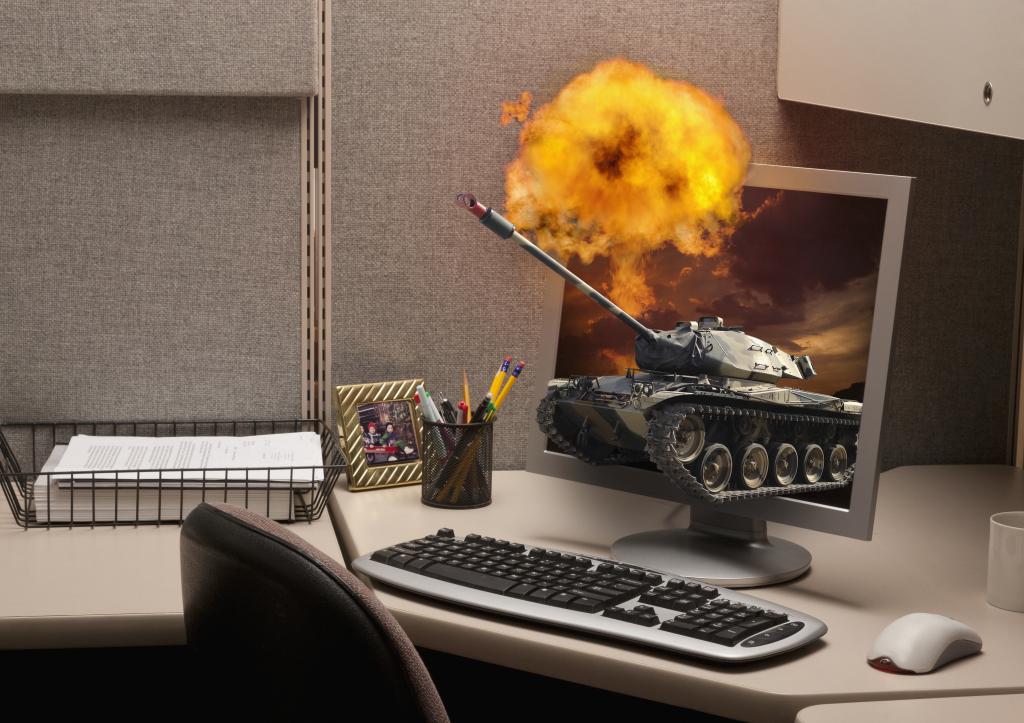 Of course, getting a degree is no simple task. Fortunately, you can now earn video game design degrees online from reputable colleges – and you can do so on your own time. If you're looking for a way to make money, start a new career, and earn a degree with ease, here are just a few of the perks of taking part in an online game design degree program.
Online College Is Cheaper and More Flexible
According to research completed by the Babson Survey Research Group², more than 30 percent of college students enrolled in at least one online course in 2016. And this online trend is expected to keep growing for years to come.
Studying for your game design degree online solves many of the problems that stand in your way of earning a degree. Tuition charged by online degree programs is often half of the tuition charged by location-based universities and community colleges offering similar programs, Ashford University³ writes. You'll also save money by eliminating transportation, room and board, and childcare if you're a parent. Course materials may also be cheaper, as online courses rely on digital products instead of textbooks.
If your primary concern is making time to study, online game design programs are the most flexible options. You can choose when you want to view lectures and lessons online, when you study, and when you complete tests and other course requirements. You never have to worry about making it to class at a specific time or on a specific day of the week, and you can study anywhere that's convenient for you.
You Can Choose Your Learning Environment
Not all students thrive in crowded university or community college classrooms. You're forced to move at the pace dictated by an instructor and your classmates, which means you may get bored or fall behind and earn low grades. You have no control over the dates and times classes are held, and little things like the size and design of the classroom or the temperature inside the room can interfere with your learning ability.
This is just another reason to consider taking your game design courses online. You can study in your own home, at work during your lunch break, or anywhere else you find convenient. If you have a family, there's no banning children from the classroom when that classroom is your living room.
Game Design Degrees Are Flexible
An education in game design equips you to work in the predesign process of game development. Individual creative thinkers or innovators will come up with the basic concept for a new video game, but they rely on teams of game designers to flesh out the details that will lead to an exciting game video game players want to buy. You'll enjoy a game design career if you're a creative thinker and like the idea of turning a vague idea into a detailed world.
You can use your education to create your own games either individually or with a team of professionals that you assemble. Freelance video game developers bring everything from the original concept to life with programming and production.
There are many types of video game designers in the industry today, including:
Lead Designer: Oversee a team of designers to ensure the final project is completed on time and with exceptional results.
Game Mechanic Designer: Focus on small details that are critical to video games within specific genres.
Level Designer: Use your creativity and game experience to create the characters, worlds, and other details of a video game.
Your game design degree may also lead you toward many other careers related to the creation and distribution of video games, including:
Video Game Tester or Quality Assurance Tester
Game Programmer
Game Writer
Game Artist
Audio Worker
Studio Executive
Game Producer
Multimedia Artists/Animators
You may start with a two or four-year degree related to video game design, but you never know where that degree will lead you in the future.
Game Design Students Have a Great Job Outlook
Since video games are a multibillion-dollar industry, game designers have the potential to earn substantial amounts of money each year. The greatest job security comes from securing a position with a large multimedia company with the funds to develop massive video games destined to become market hits.
There are many related career fields beyond video game design that may lead to more job openings. For instance, the U.S. Bureau of Labor Statistics⁴ reports that a Multimedia Artist or Animator earns a median pay of $70,000 per year with a bachelor's degree and the median yearly pay for a graphic artist is around $50,000.
You may also use your game design education to cross over into app development. Many creative developers come up with dozens of ideas each year, and they earn a living creating and releasing their apps for target markets in many different fields. The median yearly pay for program developers is over $100,000 according to the U.S. Bureau of Labor Statistics⁵, and this field is growing fast.
How to Start Your Online Game Design Degree
If you're ready to start working in video game design, the first step is to decide what job you'd like to hold after securing your degree. This will tell you what degree you need to earn so you can begin exploring different programs that suit your needs and interests. Some job opportunities will open with a two-year degree, but you'll maximize your options with a four-year degree.
You can then search all online programs related to the degree you need.Make sure to consider program quality and accreditation as well as overall costs and flexibility. Select the program that best fits your needs and follow the institution's guidelines for application and admission into your online program.
Like anything, it's always a good idea to be aware of the latest research. We recommend comparing at least 3 or 4 options before making a final decision. Doing a search online is typically the quickest, most thorough way to discover all the pros and cons you need to keep in mind.