Cyber security has become almost synonymous with job security. As technology advances, so do cyber thieves – these tech-savvy criminals are bold, and each new attack is more devastating than the last.
No company or individual is immune to cyber attacks. Cyber security experts are in demand as companies try to bolster their online security, making right now an excellent time to pursue an online degree in cyber security.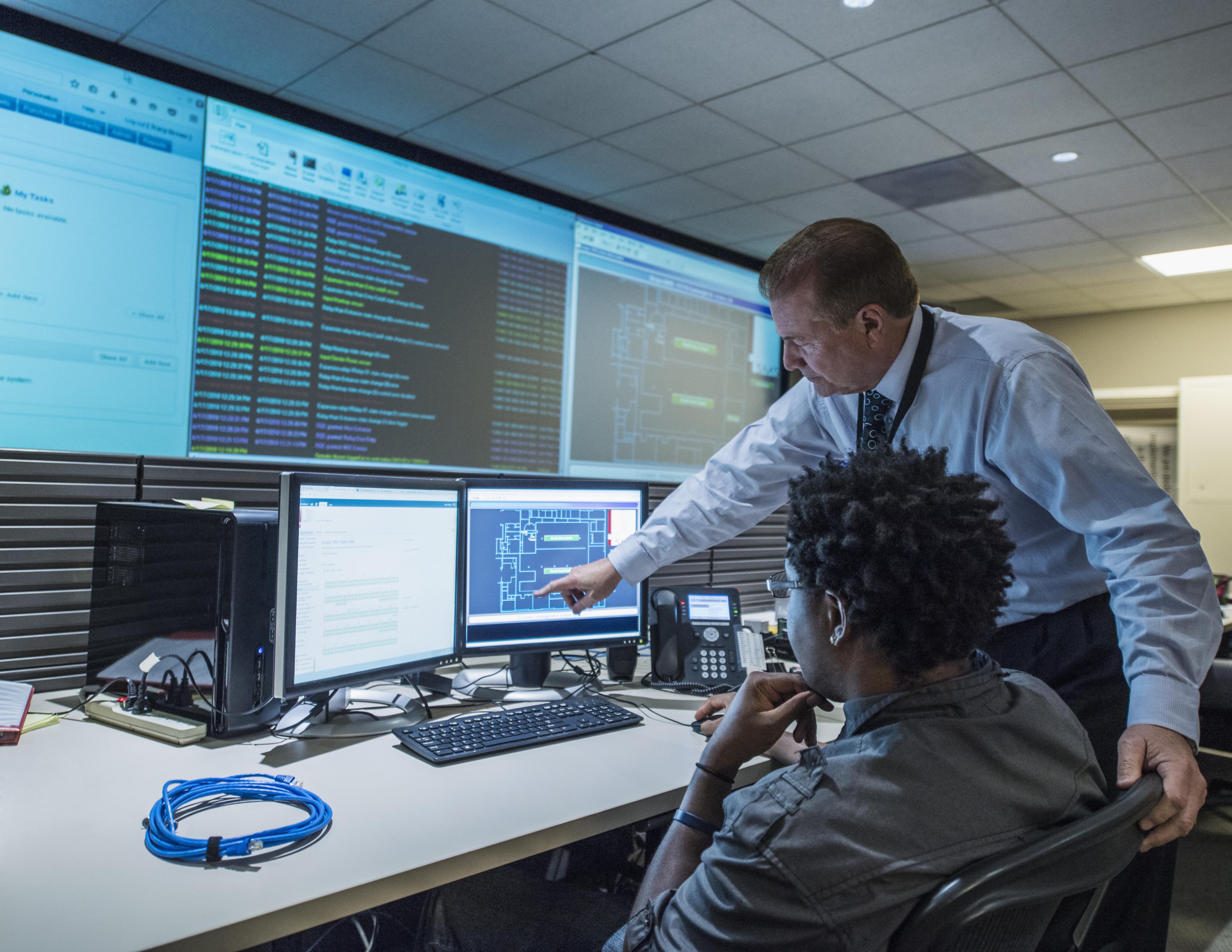 In addition to promising job opportunities in a rapidly expanding field, a cyber security degree offers other benefits, and it's easy to start your new career with an online college. Here are some of the biggest reasons you'll want to consider getting your degree in cyber security online.
Online College Is Cheaper and More Flexible
Think online colleges aren't as popular as traditional colleges? According to the Babson Survey Research Group¹, around three million students in the U.S. are fully enrolled in online programs while another six million take at least one online course while attending a traditional college. Given all the benefits of online study, this new popularity for online college programs isn't surprising.
More and more students are turning to online degree programs in favor of on-campus ones because online colleges offer:
Lower costs: The average cost per academic year at a standard college, as stated by Collegedata.com², ranges from $25,290 to $50,900. Most online programs cost far less, with U.S. News³ reporting tuition prices as low as $11,040. And you'll save a fortune in fees, housing, meals, transportation, and books.
Convenience: In addition to learning in your pajamas, you can learn on your own schedule. Online colleges let you listen to lectures and complete assignments on your own time and work at your own pace.
Variety: Not all colleges and universities offer the wide variety of courses that you'll find online. If you're interested in a specific cyber security position, such as penetration tester or incident responder, a class devoted to it is right at your fingertips.
You Can Choose Your Learning Environment
Yet another advantage to e-learning is your ability to decide how the material will be delivered.
If you think you'll miss the interaction associated with physical attendance, look into a synchronous program. With synchronous programs, you learn in real time. You can ask a professor questions via instant message and get instant answers. You can participate in class discussions. You can collaborate, network and socialize with other students. Depending on the course, you might have access to many more students than you would on a college campus.
Asynchronous programs, on the other hand, allow you to study at your own pace at absolutely any time of day. Course work is delivered through the web, email, and message boards. The information is then posted on forums. You can access course materials and watch lectures or presentations whenever you like, letting you fit your education into your busy schedule – a perk you can't get from traditional colleges.
Cyber Security Degrees Are Flexible
A recent report on Monster.com⁴ states that cyber professionals are most needed in information technology, government, consulting, and banking and finance. And cyber security is needed in every single one of those fields.
Every time a company, institution, or individual stores information online, it's subject to cyber attacks. That's why skilled experts are in high demand across a wide range of industries. Their primary job function is to prevent sensitive information from being stolen or compromised. On any given day, cyber security experts design security plans, install firewalls, and monitor activity to safeguard files and networks. In the event of a breach, they have to react at lightning speed to find a solution.
Cyber security roles become even more complex across various sectors. Check out these diverse career paths and what you can earn according to Cyberdegrees.org⁵:
Security analyst
Analysts assess security policies and protocols. They perform detailed system audits to pinpoint weaknesses, anticipate future compromises, and track vulnerabilities over time. Analysts earn between $67,790 and $99,000.
Forensic engineer
These specialists primarily investigate security threats and data breaches. They recover and examine data, dismantle and rebuild damaged systems, and look for other networks or systems that might also have been hacked. Forensic security experts earn anywhere from $55,700 to $119,000 a year.
Security software developer
These experts either create and develop new detection tools or integrate security during the software design process. They earn between $43,140 and $101,380.
Cryptographer
Since so much data is encrypted nowadays, entities ranging from hospitals to the FBI use cryptographers. Cryptographers rely heavily on strong math skills to encrypt sensitive digital information and develop new algorithms. They test their own models for accuracy and security and probe lines of communication for weaknesses. According to the U.S. Bureau of Labor Statistics⁶, the median salary for mathematicians in 2017 was $103,010.
How to Start Your Online Cyber Security Degree
Getting an online degree is simply a matter of choosing a program and applying. However, careful research pays off. Not all schools are accredited, and not all academic credits are transferable. Start researching which online colleges offer online cyber security programs; then, make sure to compare the schools' ratings, reputations, and education quality. And don't forget to look into financial aid, scholarships offered, and tuition prices.
Cyber security divisions in all fields need your expertise. Get started today on your degree and a dynamic, longtime career.
Like anything, it's always a good idea to be aware of the latest research. We recommend comparing at least 3 or 4 options before making a final decision. Doing a search online is typically the quickest, most thorough way to discover all the pros and cons you need to keep in mind.