Do you want a career that offers unlimited opportunity and earning potential? There's no better industry to enter than finance, which where you'll find some of the most lucrative jobs available.
There are many reasons to start a career in finance, including high earnings potential and an impressive degree of job security. The question isn't whether you should earn a finance degree – it's whether you should invest in an online degree program.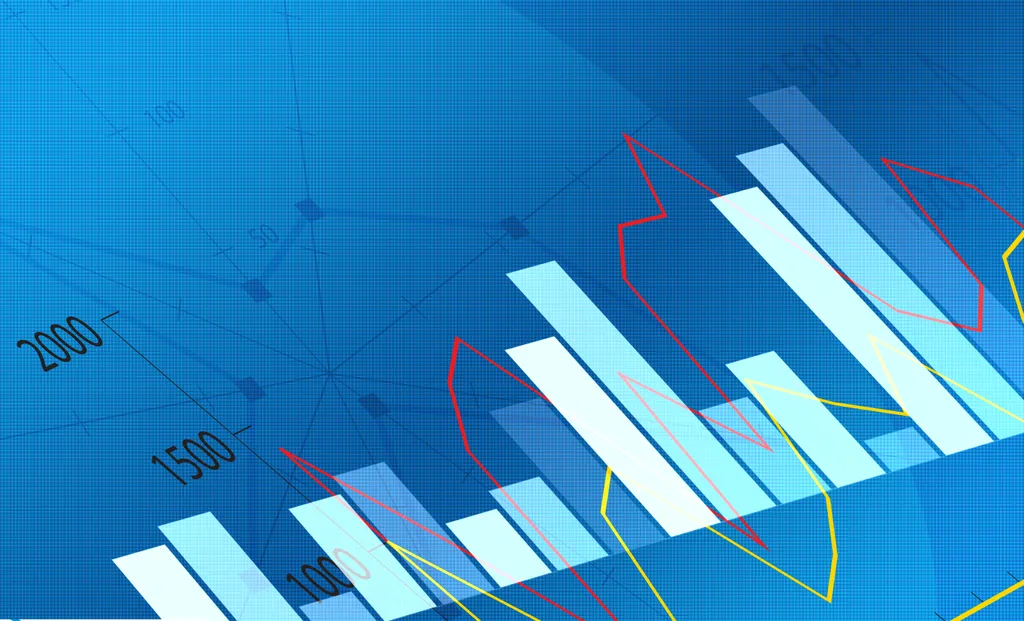 While traditional four-year colleges and universities are the most common choice for degree seekers, you can earn your finance degree online and reap big benefits. From more affordable tuition to quality career preparation, here's why you should consider starting your finance degree online.
Online College Is Cheaper and More Flexible
Year by year, the average cost of a college education in the United States increases. In 2017, the College Board¹ reports in-state students at public four-year institutions spent between $5,200 and $16,000 on one year of tuition. Out-of-state students fared far worse, spending between $16,800 and $38,990 on on year of tuition. And the total expense of college is even higher if you factor in transportation to and from classes, living on campus, textbooks, additional fees, and other expenses.
When you select an online finance degree program, you automatically reduce the cost of your degree. Tuition is lower by thousands – or tens of thousands – of dollars. According to U.S. News², some online colleges charge as little as $92 per credit, bringing four years of tuition to just $11,040. And you can also eliminate transportation, room and board, and other on-campus expenses.
Even better, online colleges offer flexibility. If you're a busy parent, burdened with responsibilities, or simply can't fit classes into your schedule without sacrificing, online college is a perfect fit for you. You can take courses at your own pace, taking as many or as few as you'd like. And you can complete your assignments at any time of the day or night, letting you fit your education into your busy life.
You Can Choose Your Learning Environment
When you walk into a classroom at a university or community college, you have no control over the number of students in the class, the temperature in the room, the comfort of the furniture or the instructor's teaching style. Even more important, you often have no control over the time, duration, and structure of the course.
One of the biggest perks to studying online is the ability to maintain control over your learning environment. You'll still have deadlines, but how, when, and where you complete the work is up to you. Most courses deliver assignments by the week, so you don't have to show up at specific times or on set days. Your schedule is what matters, and you're trusted to efficiently manage your online course and the rest of your life.
You can complete your degree from anywhere with an internet connection. While it's important to find a quiet environment that allows you to focus on the coursework, you can do your homework and other assignments while relaxing in bed, sitting on the porch, or even on a mobile device. That's the flexibility that allows busy people to earn degrees and take their careers to the next level.
Finance Degrees Are Flexible
The financial field is broken into many sectors, each offering a different type of work that utilizes different personal and professional skills. The following are just a few popular career paths chosen by those with a finance degree:
Commercial or Investment Banking: You will manage financial affairs for customers at a bank or handle securities and other financial matters for investors.
Corporate Finance: You will manage financial affairs for large corporations.
Financial Planning: Help individual customers and/or businesses plan for their futures financially.
Some finance professionals also work in insurance. Others earn an MBA and take executive-level jobs with large corporations. You can even use your finance degree to provide consultancy services or start your own business. Some finance professionals also blend their financial knowledge with skills in other fields, so the options are endless.
Finance Students Have a Great Job Outlook
Jobs in the business and financial fields are expected to grow approximately 10 percent by 2026 according to the U.S. Bureau of Labor Statistics (BLS)³. Close to 800,000 new jobs will become available, which means that the finance field is growing faster than average when compared to other occupational fields – and above-average job growth translates to greater job security and higher wages for those earning a finance degree right now.
While the BLS⁴ reports the median annual wage for all occupations was around $35,000 in 2017, the median annual wage for positions in finance and business was over $65,000. Positions with the highest pay include:
Budget Analyst
Financial Analyst
Financial Examiner
Logistician
Management Analyst
Personal Financial Advisor
How to Start Your Online Finance Degree
Most entry-level finance positions require at least a bachelor's degree. You may need a master's degree for some sectors of the industry, but a bachelor's degree is the first step in embarking on a new career.
The first step to earning your finance degree is searching online to determine which online college fits your budget and offers a reputable, accredited program. You only need a high school diploma to get into most four-year finance degree programs, and there are now more finance options available online than ever before. Comparing tuition prices and different financial aid options can help you make your decision as well. Depending on your past experience, connections to certain organizations, and financial need, you may even qualify for scholarships and grants that make your online finance degree more affordable.
Like anything, it's always a good idea to be aware of the latest research. We recommend comparing at least 3 or 4 options before making a final decision. Doing a search online is typically the quickest, most thorough way to discover all the pros and cons you need to keep in mind.