It's tough to buy gifts for your dad. That's likely because dads are notoriously difficult to shop for – they say they don't want anything, but you can't let Father's Day pass without getting such an important man a little something.
Sure, you could pick out a mug that says "#1 Dad." But why not get your dad an even better, more unique gift this Father's Day? With a little creative thinking and knowledge of your dad's interests, you can find great unconventional gifts like the following.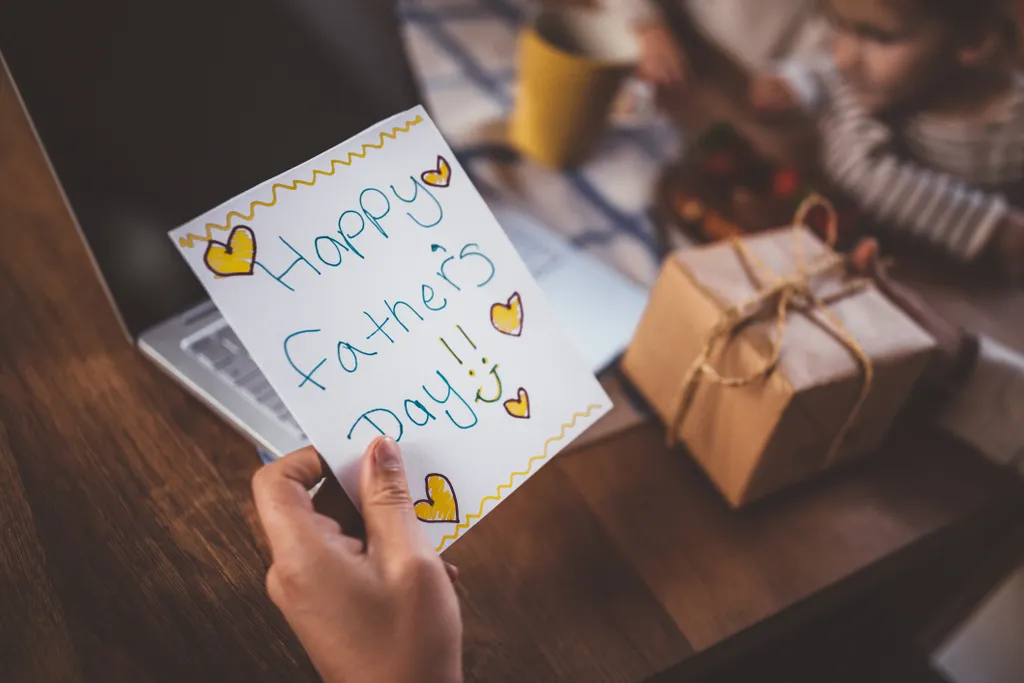 1. Sous Vide Cooker
Perfect for: Dads who love cooking and science.
Price: $89.97
Sous vide cookers are moving from commercial kitchens into home kitchens faster than ever before. And they're a perfect gift for any home cook who loves trying new techniques.
A sous vide cooker is a small device that holds a container of water at a consistent temperature. It allows you to cook meat, eggs, or even veggies to the exact temperature you want, and hold them there for hours at a time. Sous vide cooking steak, pork chops, or even sausages means you'll never suffer through an overdone, gristly piece of meat again.
2. Stainless Steel Mug
Perfect for: Any caffeine-loving dad on the go.
Price: $29
This year, forget the goofy coffee mug with the pithy saying on the front, and give your dad something that he can take on the go. This mug is perfect for guys who commute often, and like to keep their coffee or tea piping hot. Our pick is the Zojirushi Stainless Steel Mug, which is slick and easy to open. The vacuum-sealed spout keeps hot things hot, and cold things cold for hours.
3. Shiitake Log Kit
Perfect for: A dad who wishes he had a green thumb.
Price: $30
A mushroom log may not look like much, but once it's been soaked in water and set under a tree, it will start sprouting delicious mushrooms. This mushroom log features shiitake mushroom spores, which will produce delicious mushrooms for up to two years. It's super low maintenance, and all Dad needs to do is mist it occasionally with water.
4. Cocktail Aging Barrel
Perfect for: A dad who's perfected his at-home bartender routine.
Price: $49.95
A cocktail barrel is a great gift for a dad who loves to mix up both classic and custom cocktails. Just like whiskey or bourbon, great cocktails benefit from a period of aging. Many bars use old aging barrels to age their cocktails, but these small purpose-built cocktail-aging barrels are ideal for home use. These gorgeous oak barrels, which come in a variety of sizes, can even be custom-engraved.
5. North American Bird Call Set
Perfect for: Dads who enjoy birdwatching or nature.
Price: $117
If your dad is an avid birder, or is simply curious about what types of birds make their home around his house, this bird call set is a great gift. It comes with six handmade wooden bird calls which replicate the sound of birds like the American robin and nightingale.
6. Deluxe Scratch-Off Map
Perfect for: Any dad who loves to travel.
Price: $29.21
This awesome interactive map allows you to scratch off countries as you visit them. It's printed with gold foil over a black matte background, and the countries scratch off as different colors. It measures 32.5 inches by 23.5 inches, and features a neat section of infographics along the bottom. If your dad is a globetrotter or can't stop dreaming of his next trip, this is a great gift.
7. Grill Scraper
Perfect for: Barbeque-loving dads who could use more grilling tools.
Price: $19.75
A few years ago, grill aficionados were urged to give up their wire-bristle grill brushes. The sharp bristles, if left behind on the grill, could be ingested along with any burgers, sausages, or other food cooked. And that could cause a major health hazard.
If your dad is still hanging on to his old wire brush, replace it with a lightweight yet powerful bamboo grill scraper. It'll get his grill clean and make the task of scraping off old food much easier.
8. Pick Punch
Perfect for: The dad who's in his own band – or who can't stop plucking at his guitar.
Price: $20
Whether your dad is a pro or an amateur guitar player, if he's any kind of musician, he'll definitely appreciate an unlimited supply of custom guitar picks. This pick punch lets Dad make his own brand-new picks out of old credit cards, hotel room keys, or any other sturdy plastic. It even comes with a supply of colored plastics to get him started.
9. A Slick Wallet
Perfect for: Stylish dads on the go.
Price: $60
Secrid specializes in producing beautiful foldable wallets, billfolds, and card protectors. Their products are made with RFID-shielding technology that'll protect your dad's most important information – and it's all covered in gorgeous leather. These wallets are beautifully designed so your dad can pop out cards or cash with a single, easy motion.
10. Wool Runners
Perfect for: Dads who want to be comfortable and still look fashionably put together.
Price: $95
Allbirds are a newer brand that specializes in running shoes made out of thick merino wool felt. Their runners are a great three-season, everyday shoe that offers the comfort of sneakers with the pulled-together look of a loafer. They're available in a variety of colors and styles.
Find the Perfect Gift for Your Dad This Father's Day
Father's Day is a great time to celebrate your relationship with your dad and honor all he's done for you with a fitting gift. Many people are overwhelmed when they step into a mall or try to find the right gift online. However, with gifts like these, you can celebrate your dad and gift him something that suits his interests.
Just remember: whatever you get your dad this Father's Day, he'll appreciate it as long as it's given with love.