Automakers are always trying to make sales and move new cars off dealership lots – but sometimes, sales slow down so significantly that auto companies have no choice but to take drastic action.
And that's exactly what popular automaker GM is facing. Recently, CNN¹ reported that GM is closing a number of its U.S. plants thanks to slow sales and rising costs. These plant closures, however, spell good news for car buyers.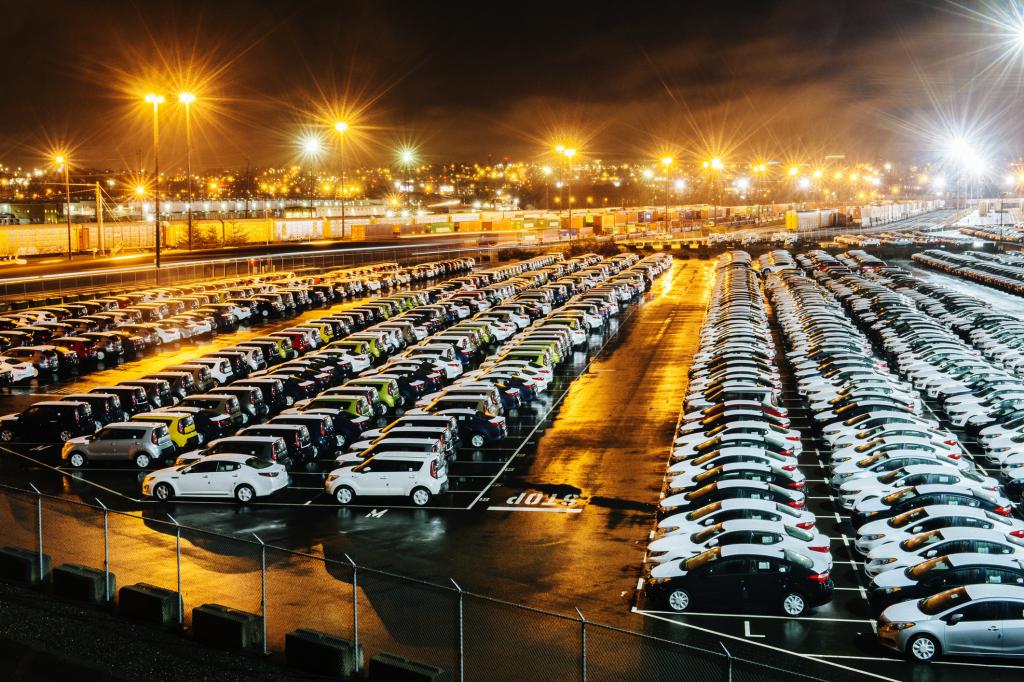 Because GM is desperate to make sales and bring in money, the company is slashing a number of its popular models. This means models you know and love will no longer be produced. But it also means that you may be able to get incredible deals on those same models, making a brand-new car surprisingly affordable.
The GM Closures Are Killing Off Popular Cars
Though the GM plant closures and company restructuring is making headlines because the automaker is laying off employees and working on its finances, auto buyers should pay attention too. Along with the plant closures, there's a list of GM cars that are getting the axe in 2019.
Reuters² reports that some of the most popular cars from GM's brands will no longer be produced or sold by spring 2019. From futuristic electric cars to popular SUVs to luxury Cadillacs to family-sized sedans, GM is eliminating cars that have been on the road for decades.
Here's which cars Jalopnik³ reports you won't be able to find at dealerships next year:
Buick LaCrosse
Cadillac CT6
Cadillac XTS
Chevrolet Volt
Chevrolet Impala
Chevrolet Cruze
Chevrolet Silverado (previous generations only)
Deep Discounts Are Already Happening
Although GM has yet to stop production on these models, car buyers should still act right now. Prices are already falling on these brand-new cars, and dealerships are ready to offer prices that are serious steals.
There's no reason to wait for a "fire sale," Jalopnik⁴ reports, because no one is buying the cars getting the axe next year. This means that clearance sales are already happening – with deals like $10,000 off – on these models. Some, like the Chevy Impala and Chevy Cruze, have been sitting on dealers' lots for months. And GM is ready to make sales today with great incentives, discounts, and low pricing.
There's another reason to act now: dealers are getting close to rock-bottom prices. On every car, there's a price that the dealership truly can't go any lower than. And when that price is reached, you won't find a better deal. Rock-bottom prices can already be found at GM-owned dealerships across the country. And if you find a new car for significantly less than the dealer's invoice price, you should know you've found a steal on the sale price.
The only GM cars you'll want to wait on are the incredibly popular models that are still selling right now, like the popular electric-powered Chevy Volt and the Cadillac CT6, which is Cadillac's flagship luxury sedan. Because these two models aren't suffering from slow sales just yet, waiting until the end of production arrives could net you bigger savings.
How to Take Advantage of These Deals
Want to score a GM car that's headed out of production once 2019 arrives? Now's the time to act.
GM will be stopping production of all of the vehicles mentioned here early in 2019. And there's a reason the automaker is axing these cars: they aren't selling right now. This means discounts are available right now, even before the models sit around on dealership lots throughout the next year.
So, if you're looking to get a brand-new GM car at a steal of a price, you can find incredible deals today. Before settling on which car you'll buy and a final price, though, you should take the time to do a little research. Because these vehicles are disappearing soon, dealership deals won't stick around. And these deals can change fast.
In order to get the lowest price and the biggest discount, you'll want to search online to see what deals are being offered in your area. You should compare different offers from different dealerships and see which prices are lower on the model you're looking at. Then, you'll be prepared to make a decision – and to let the dealership know that you've found competitive pricing, which might help you negotiate an even better discount.