Vacationing aboard a cruise is unlike any other type of travel, featuring an endless array of food, fun, and adventure. As fantastic as cruising is in any cabin, who doesn't want to enjoy an even more extravagant and relaxing experience in a fancier stateroom?
Staying in a cruise ship's most luxurious cabins comes with a high price. It can cost approximately $200 per night to cruise the Caribbean in exceptional comfort, according to Cruiseline.com. Spend 7 days at sea, and that brings your vacation spending to an incredible $1400.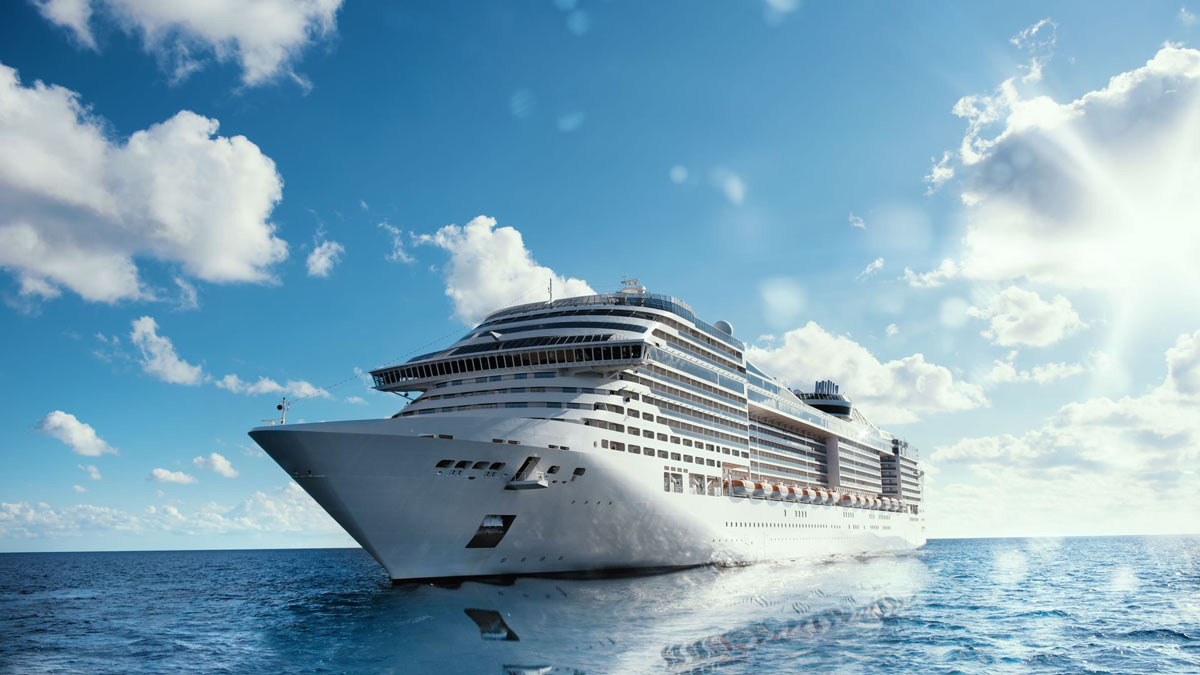 But you don't have to spend big to score one of the best rooms on a ship. You just need to know the tricks–the secrets–to getting an upgrade. Try these 3 tips to get far more luxurious accommodations.
1. Book a Guaranteed Cabin
What cruise lines don't tell passengers is that guaranteed cabins come with good upgrade odds. When you book a guaranteed cabin, you won't pick your exact room; you choose a room type.
The cruise line promises to assign you a room in any level you select–or better, if nothing is available. For example, if you book an ocean view stateroom, you're guaranteed a cabin with an ocean view. Should your chosen cabin category be full or overbooked, the cruise line has to upgrade you. If nothing is available in your chosen category, you'll be given a stateroom in an even better one. CruiseCritic notes that this can net you an upgrade worth as much as $800 (or even more).
2. Build Loyalty with One Cruise Line
Make a point to join your favorite cruise line's loyalty or rewards program before booking. You'll earn points on every cruise you take. The more often you cruise with this company, the more likely you are to get free upgrades. As you accumulate points or rewards, you'll reap the benefits: free beverages, discounted room rates, and dining packages are often offered to loyalty members.
Members of loyalty programs are also the first to receive upgrades. The most frequent cruise passengers, or those with the most points, are the most likely to be upgraded for free. Sometimes, though, as CruiseCritic reports, you can get upgraded for a small fee between $35 and $50.
3. Just Ask
Have you ever tried simply asking for a cabin upgrade before you check in for your cruise? If you see your cruise itinerary priced lower than what you paid, ask for an upgrade. Instead of giving you a refund or shipboard credit, you're likely to get an upgrade. Norwegian Cruise Line and Royal Caribbean passengers in particular report getting free upgrades in exchange for catching price drops.
Your best bet to securing an upgrade by asking is to do so in the last days before your ship is scheduled to leave port. But, make sure you've done your research with an online search first to ensure there are unsold rooms.
Search Online for The Best Cabin Upgrade Odds
If you're hoping to get upgraded on your next cruise, don't wait for the cruise line to hand one out. The most reliable way to get an upgrade is to prove you deserve one.
How do you do this? With facts, pricing, and knowledge of the cruise's unbooked cabins. You need to research your itinerary online. Have prices dropped? Are staterooms going unsold? Is the ship only half full?
Armed with this information, you can get the upgrade you seek. Search online, gather these important details, and reach out to the cruise line. This trick also works if you're willing to pay for an upgrade: if you've done your homework, you're likely to get offered the chance to upgrade for less than $100.
Like anything, it's always a good idea to be aware of the latest research. We recommend comparing at least 3 or 4 options before making a final decision. Doing a search online is typically the quickest, most thorough way to discover all the pros and cons you need to keep in mind.