The best hotel experiences can be transcendent. You get to sleep in a huge, comfortable bed, eat whatever food you want, and enjoy amenities like an in-building fitness center, pool, and complimentary breakfast. The only downside is that you'll have to pay ever-increasing fees to access these luxe properties.
Many people now are moving to sites like Airbnb or VRBO to try and find vacation accommodations that are less pricy. However, what if we told you that hotels could be both affordable and luxurious? All you need are these hotel hacks.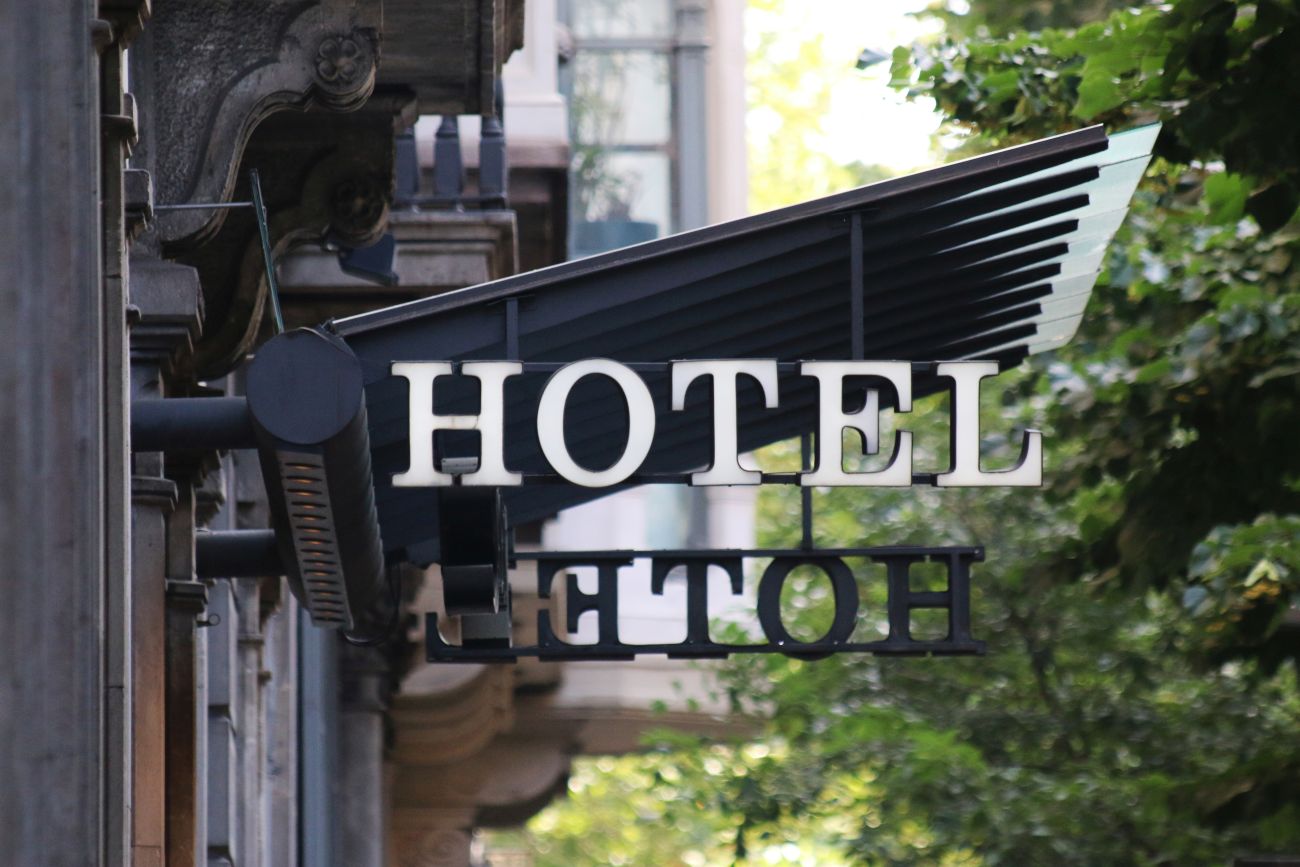 1. Call the hotel directly to negotiate a better rate
This is a tip that works particularly well when you're staying at a smaller, non-chain property — think mom and pop hotels or even B&Bs. If you're booking with a site like Expedia or Kayak, you're definitely going to pay a commission.
In the past, many travel hackers have had success locating a cheaper deal online and calling the property directly to see if they can match it. Many people fall victim to the idea that the posted prices on hotel websites are final. They're always up for negotiation.
Even if you don't get a better rate, they may throw in perks like a free night, free Wi-Fi, or a room upgrade.
2. Use an app when you're booking to take advantage of any drop-in price
A great app to use if you need to book a hotel room early is Service. If you book through their website, it locks in your reservation, then automatically refunds you the difference if the price drops at a later date.
Pruvo is another app that provides a similar service. It notifies you if your booking drops in price, but you'll have to cancel your original booking and rebook on your own.
3. Slip the receptionist a $20 bill at check-in
This tip comes directly from hotel receptionists themselves.
In his book Heads in Beds, author and ex-hotel employee Jacob Tomsky suggests that a $20 bill subtly slipped to the receptionist is a great way to get upgraded. Tomsky suggests saying something like "Whatever you can do for me, I'd appreciate it" as you hand them the bill. That way, you're not setting any expectations, but you are rewarding their quick and efficient service.
Savvy travelers have used this trick before and received free room upgrades, better views, meal vouchers, and tons of other perks. The key is to leave the upgrade up to the receptionist's discretion and always ask politely.
4. Never forget your charger by wrapping it around your wallet or car keys
If you tend to forget your phone or computer charger — especially if they're plugged into a hidden outlet — just put something valuable on your charger. Wrap it up in the cord so there's no way you can get out of your room without physically touching your often-neglected charger.
5. Forgot makeup remover? Use condition or lotion in a pinch
If you're staying in a hotel and forget to pack makeup remover, know that both conditioner and lotion will work in a pinch. Spread a little of the cream on a tissue and use it to wipe off your makeup; just be careful not to open your eyes. Then, rinse everything off with warm water. You may have to do this a few times to get everything off — especially if you were using waterproof mascara — but it should work.
If for any reason there isn't lotion or conditioner in the room, you can use coconut oil, olive oil, yogurt, or honey. Just use the same method as mentioned above.
6. Ask before you buy anything
If you forget your phone charger, toothbrush, or any other little item, don't rush out to purchase a replacement right away. First, ask at the front desk whether they have any of those items that they can give you for free. Small items like phone chargers often get left behind, and many hotels have baskets of them that they can loan you for the night.
If you can't get what you need from the front desk, go out of the hotel to buy it. Anything you buy from the in-hotel convenience store is likely going to be marked up like crazy.
7. If you want to keep drinks cold without a cooler, plug your sink with an ice bucket and throw in tons of ice
If your hotel room doesn't come with a fridge, and you want to chill down some drinks quickly, use this hack to turn your sink into a huge ice bucket. First, place your ice bucket in the sink, stopping the drain. Then, fill up several containers with ice from the ice machine, and dump them into the ice bucket and sink. It should last for several hours before the ice melts.
Clean up from this is super easy. Just remove the ice bucket and let the water drain away.
8. Use an empty cup to make a DIY speaker
Many hotel insiders suggest not drinking out of the cups that the hotel provides or at least washing them well before use. According to Heads in Beds, cleaning staff from large hotels will often save time by simply rinsing out cups, wiping them off with a used towel, and polishing them with Pledge.
If this doesn't appeal to you, stick to disposable cups and use the glass cups and mugs to make a DIY phone speaker. Just put the base of your phone in the cup, and it will amplify any music you're playing. You may have to adjust the angle to get decent sound, but it will make anything you're listening to louder.
9. Take advantage of the "Do Not Disturb" sign
If you're nervous about leaving your valuables alone in your room with cleaning staff coming in and out, simply put the "Do Not Disturb" sign on your door. You won't have a neatly made bed, but for some people, it's a worthwhile tradeoff for peace of mind. It also has the added benefit of deterring other thieves — especially if you leave it on constantly — since they won't know when you're in the room and when you've gone out.
Another tip: don't use the "Clean Room" side of your "Do Not Disturb" sign. It's a blatant advertisement of the times when you're not in the room.
10. Keep the power on with a slip of cardboard or spare card
Some hotels try to save on power by requiring a key card to turn on the electricity in the room. It's a great green initiative, but it means that you can't charge your electronics or leave someone in the room alone if you only have one key.
Asking for two keys at check-in will solve this problem, but it doesn't actually need to be your exact room key in the slot. You can use any random card (preferably not a credit card) or slip of cardboard to keep the electricity on at all times.
11. Use a contact lens case to hold a one or two-day supply of moisturizer or cosmetics
If you don't want to lug large containers of cosmetics or facial moisturizers to your hotel for just a one or two-night stay, use a contact lens case. The two water-tight compartments can hold a small supply of liquid or cream.
Just make sure you don't try and re-use them for contact lenses afterward.
12. Join the hotel's loyalty program for perks like free Wi-Fi
Wi-Fi is such a necessity that many hotels offer a medium-speed connection free of charge. However, some hotels — especially larger chains — are holding out or are throttling speeds so excessively that you have to upgrade in order to get any work done at all.
If your hotel doesn't have free Wi-Fi, see if they have a loyalty program. Many large chain hotels have loyalty programs that are free to join and offer convenient perks like free Wi-Fi to members.
13. Pick up a Chromecast device for on-the-go streaming
If you don't want to be stuck watching the hotel lobby channel, pick up a device like a Chromecast or Roku Streaming Stick, and pack it when you go on vacation. All you need to do is plug it into your TVs HDMI input and you'll have access to your Netflix account, as well as any other media you have saved.