Many American families find that the best time to get together and get away from their usual routine is in the summer. The weather is gorgeous, the kids are out of school, and the long days make people feel like they're getting the most out of their vacation.
Instead of renting multiple hotel rooms, many families opt to rent a house or apartment from the owner, through sites like VRBO and HomeAway. As such, here are some of the most interesting summer vacation rentals in the United States.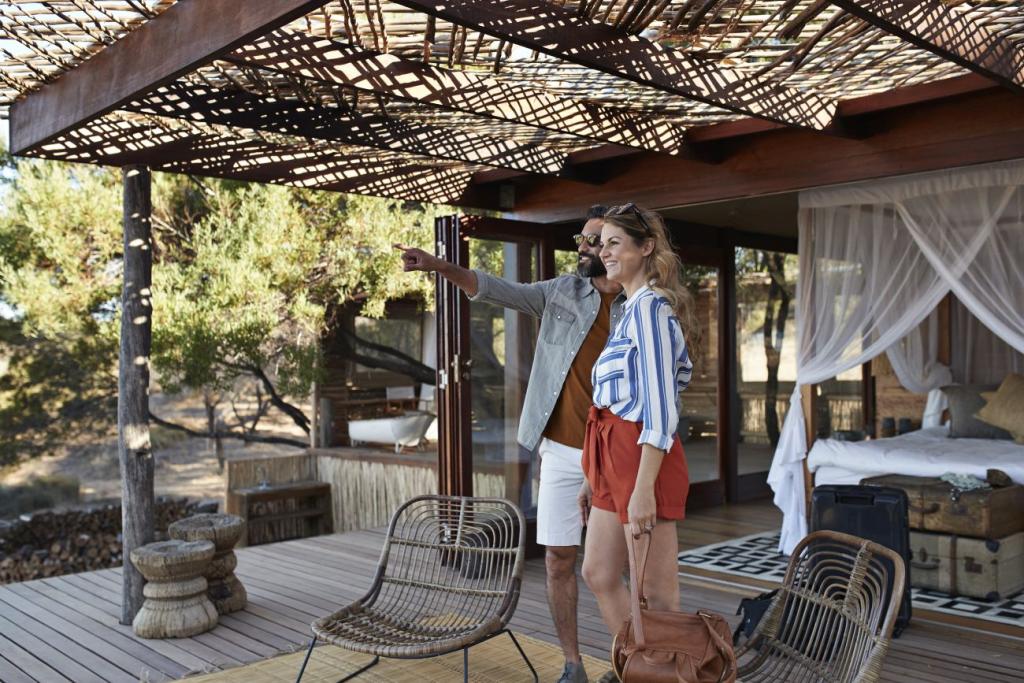 1. Orlando Townhome
Best for: Families with young kids
This $100 a night 950 square foot Sandlake Village townhome is located on a gorgeous lake in Orlando, Florida. The location is perfect if you're going to Disney, Universal, or SeaWorld. In fact, you can actually see the nightly fireworks from Disney reflected over the lake every night, so you can watch from the privacy of your rental.
Everything you would ever need is provided for you, including kitchen utensils, linens, and access to a private pool and tennis court. Pets are permitted and the three beds sleep up to six people.
2. Miami Beach House
Best for: Sophisticated staycation with girlfriends
This stunning home is located just 15 minutes away from Miami's beautiful South Beach and 15 minutes from Miami International Airport in the Bricknell neighborhood. Bricknell offers lots of shopping, trendy bars, and restaurants for luxe nights out.
It's an ideal haven for a group of friends or a larger family. There are three bedrooms that can sleep up to seven guests at a time. Plus, each bedroom has its own TV. In the spacious backyard, there's a hot tub, barbeque, and elegant shaded dining area. The amenities offer everything you'd ever need, including linens, toiletries, and a fully stocked kitchen.
This house rents for $235 per night.
3. Myrtle Beach Condo with Panoramic Views
Best for: Honeymooning couples or anyone who loves a good ocean view
If you're headed to Myrtle Beach and are looking for a spacious condo to spend a few relaxing nights after lounging on the beach, look no further. This gorgeous $269 a night one-bedroom condo sleeps up to four people, including a king master bedroom and sofa bed.
It's walking distance from Family Kingdom Amusement Park and features air conditioning, cable TV, a washer/dryer, and a huge jetted tub in the master bath. Plus, the condo is right on the beach and close to plenty of restaurants and shopping.
4. 1927 Mermaid Cottage in San Diego
Best for: History-loving families or couples
This historic cottage was originally constructed in 1927 and was expertly restored just a few years ago. This means that you'll get all the historical ambiance of an adorable San Diego beach cottage with modern amenities.
Located in the Ocean Beach neighborhood, this cottage has three bedrooms, which can sleep up to six guests. The house itself features stained glass, a fireplace, copper countertops, and a stunning redwood bar. The décor gives it a vintage beachfront vibe, but the abundance of small knickknacks means that this may not be the ideal rental for families with very young children.
This cottage is available for $235 per night.
5. Archbishop's Mansion in San Francisco
Best for: Architecture nerds
If you've ever dreamed of staying in one of San Francisco's most beautiful historic landmarks, this opulent mansion can be yours for only $398 per night.
Originally constructed in 1904, the Archbishop's Mansion features a stunning interior that perfectly complements the painted gable exterior. There are luxe chandeliers and fireplaces in the common rooms, a floating tea room, and a stunning art installation that follows the flow of the central staircase. On the upper floors, you'll be treated to an iconic view of the San Francisco skyline and the nearby Painted Ladies.
6. Whidbey Island Cabin
Best for: Nature fans looking to get away from the heat
If you're dying to get away from the sweltering heat this summer, this secluded Whidbey Island waterfront cabin near Seattle is a fantastic choice. It includes three beds, which can sleep up to four guests.
This river rock and shake craftsman cabin is available for only $245 per night and features fabulous amenities like a hot tub, outdoor barbeque, and a fully stocked kitchen. Kids will love sleeping in the cozy sleeping loft and adults will love the chance to kick back in the evenings with a glass of wine while watching the sunset over the Olympic Mountains.
7. Panama City Beach Condo
Best for: Outdoor water sports fans
This beautiful condo, located right on the water in Panama City Beach, is the perfect vacation rental for families who love the outdoors.
It's a top-floor unit in the Sunbird Condos with a fantastic view of the Gulf of Mexico. The condo is within a gated community, which offers privacy and security at all times. There are three pools, a shuffleboard course, and tennis courts. On the beach, you can rent a jet ski, go parasailing, windsurf, waterski, or swim to your heart's content.
The unit rents for a reasonable $149 per night and can sleep up to four guests.
8. New York City Duplex
Best for: City-loving friends or small family
This $221 per night duplex is located just half a block from Central Park — and has the rare New York City feature of central air conditioning. There are two beds that can sleep up to four people, a kitchen with brand-new granite countertops, and cable TV.
You can't beat this location. In addition to being near Central Park, it's walking distance from the Museum District and is only four subway stops from Broadway.
Conclusion
Taking your partner, friends, or family on a summer getaway doesn't have to be hard.
Vacation rentals make it easy to select the amenities you want, and filter by location, price, or availability. Plus, you'll be able to enjoy your surroundings much more in a comfortable home, rather than a cookie-cutter hotel room.