Everyone wants a luxury car, a top-of-the-line model loaded with incredible features. But few people can afford their high price – there's little room in the average budget to shell out tens of thousands of dollars on a luxury car.
If you've been longing to get behind the wheel of a luxury car, now's the time to treat yourself. Many of the year's best luxury models are surprisingly affordable, meaning you can afford the performance, features, and luxurious little details you've always wanted.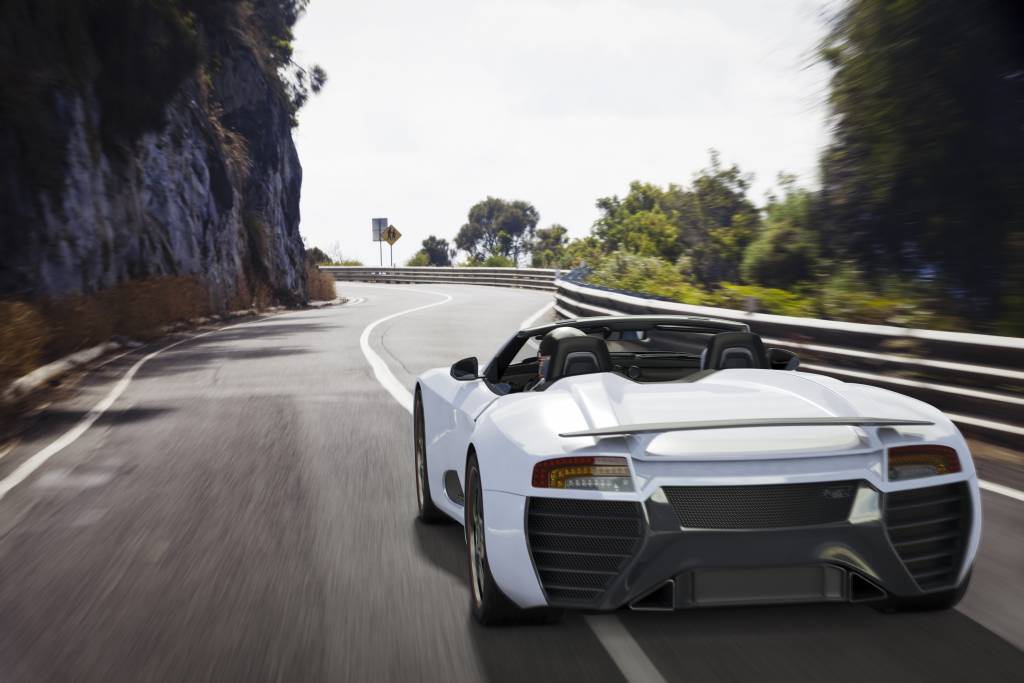 It may be hard to believe, but the perfect luxury car can be yours without breaking the bank! Here are 6 luxury cars you can buy for less than $50,000 right now.
1. Audi A6
One of the most elite luxury cars on the road, the Audi A6 is also shockingly affordable. All of its incredible features can be yours for less than $50,000. U.S. News¹ reports that the starting MSRP for a new Audi A6 is $49,700.
A midsize sedan, the A6 packs plenty of room for both the driver and passengers. Powered by a strong, reliable engine, this sedan features nimble handling and provides great gas mileage on city and highway roads. You'll love the opulent interior crafted from soft leather and the easy-to-use tech features that make every drive enjoyable.
2. Genesis G80
A newcomer in the luxury market, the Genesis G80 is fast becoming a favorite of drivers everywhere. Priced at $41,750 according to U.S. News², it's quite affordable compared to other midsize luxury sedans.
The Genesis G80 offers everything luxury fans want in a car: leather interior, a big touchscreen infotainment system, and a long list of upscale features that come standard. But the perks don't end there. The G80 is also loaded with safety features and is fun to drive thanks to agile and athletic handling drivers will love.
3. Lexus IS
Lexus offers some of the most popular luxury cars on the road today, and the Lexus IS is perfect for drivers looking for a budget-friendly steal. Priced at just $39,205 according to Car and Driver³, the Lexus IS isn't just affordable – it's one of the smartest luxury buys.
The Lexus IS is a powerful sedan, sporty and fine-tuned. Its design is also stylish, making the IS look like one fast luxury car. In addition to making a statement when spotted on the road, the Lexus IS is fun to drive. The luxury model comes loaded with helpful safety features like automatic emergency braking and driver assist, as well as a sophisticated interior design and a great infotainment system.
4. Lincoln Continental
Lincoln is redesigning its luxury lineup, and the Continental is now both more stylish and more affordable than ever before. With a reported starting price of $46,155 by Car and Driver⁴, the new Lincoln Continental is a smart buy.
With all-new styling on its exterior and a truly sumptuous interior, the Lincoln Continental exemplifies the absolute best luxury cars have to offer. An impressive ride, the Continental is enjoyable to drive. The included features add even more luxury – 4G LTE, a Wi-Fi hotspot, adjustable ambient lighting, quality wood trim, and an impressive 10-speaker sound system make every drive perfect.
5. Mercedes Benz C-Class
A true luxury classic, the Mercedes Benz C-Class is a desirable small luxury car. And U.S. News⁵ reports that the estimated starting price of the new C-Class will be $40,000 – meaning you can afford to treat yourself to this luxury ride.
Featuring an elegant design inside and out, the Mercedes Benz C-Class comes with a very long list of standard feature. From Apple CarPlay and Android Auto to the latest driver assist features to sumptuous seating, the C-Class is high-tech, advanced, and full of little luxuries. And a standout engine available standard or turbocharged mean the C-Class packs power on every drive.
6. Volvo S90
Sophisticated in every way, the Volvo S90 is one of the most desirable luxury sedans. Priced at $49,095 according to Car and Driver⁶, the Volvo S90 is a steal for its luxuriousness.
Drivers will love the smooth and silky automatic transmission powered by either a turbocharged or supercharged engine – and its backseat is so roomy it's been compared to a limo. Even more impressive, the S90 comes with a semi-autonomous driving mode, automated emergency braking, and other futuristic driving additions. Safe and comfortable, easy to drive and powerful, the Volvo S90 is the ultimate in luxury.
Like anything, it's always a good idea to be aware of the latest research. We recommend comparing at least 3 or 4 options before making a final decision. Doing a search online is typically the quickest, most thorough way to discover all the pros and cons you need to keep in mind.