Valentine's Day can be an expensive holiday. If you're determined to make a romantic event out of this day, you could quickly rack up big bills in presents that wow, delicious dinners, and big bouquets of flowers. But is all that money really worth it?
This Valentine's Day, skip the high costs of the holiday entirely by curling up for a movie night at home with your love. From tried-and-true romantic classics to newer movies that are earning their places in the romantic canon, there's nothing easier – and perhaps romantic – than cuddling up with one of the following films.
1. Before Sunrise
Richard Linklater's classic film Before Sunrise is considered one of the most beautiful minimalist movies of all time. The movie follows two people who meet on a train to Vienna and decide that, instead of continuing on their own paths, they'll spend the day together. The film is a beautiful exploration of the connection between strangers, and what happens when we give completely of ourselves, expecting nothing in return.
2. Slumdog Millionaire
Slumdog Millionaire tells the story of a poor Indian boy whose life takes a bizarre sequence of twists and turns that eventually prepare him for an impossible feat: answering all of the question on the Indian version of Who Wants to Be a Millionaire? Jamal, the title character, is born into the Mumbai slums and has to fight every day of his existence. The movie was a sleeper hit; it's beloved for its meaningful story, excellent acting, and beautiful music along with a romantic plot that ties the story together.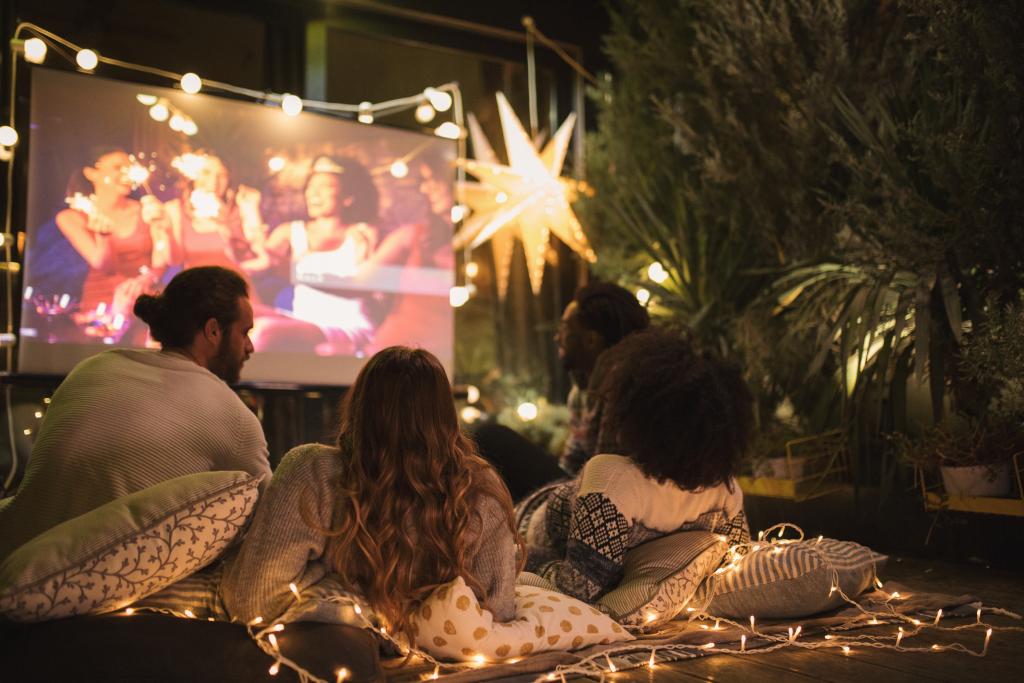 3. When Harry Met Sally
The classic friends-to-lovers story When Harry Met Sally has been a Valentine's Day staple since it was first released nearly 30 years ago. The movie follows Harry and Sally, who meet in their 20s and spend the next several years moving in and out of each other's lives. The movie is considered one of the best comedies of all time and is so beloved because it features what many consider to be an average relationship – there's nothing fancy about Harry and Sally, but their connection has inspired so many people in the years since the film's release.
4. Forgetting Sarah Marshall
If you're in the mood for a comedy this Valentine's Day, Forgetting Sarah Marshall is one of the first movies to dramatize the ups and downs of modern romantic relationships. The movie features a heartbroken man who travels to Hawaii to get over his recent breakup, but instead winds up at the same resort as his ex and her new superstar beau. The movie takes every nightmare of breakups and shows viewers there's nothing that we can't recover from. The movie is hysterically funny, which makes it ideal to watch with a partner or on your own.
5. Love & Basketball
Love & Basketball, like Slumdog Millionaire, follows two young people who grew up together and ultimately found themselves in the midst of a romance. Monica and Quincy are both avid basketball players who dream of making it as professionals, and the movie is centered around their chemistry on and off the court. The movie is even structured like a basketball game – the action is split into four quarters, each featuring their own period of the couple's lives. Love & Basketball is a great example of a movie that treats each protagonist like their own characters, instead of just looking at them as two halves of one whole.
6. Brokeback Mountain
Brokeback Mountain has the honor of being the most recent film selected for preservation in the United States National Film Registry for its historical, cultural, or aesthetic significance to American culture¹. The movie follows two young men, Jack and Ennis, who realize that they're deeply attracted to each other after a summer herding sheep in the Wyoming mountains in 1963. Their communities and families are unable to cope with the idea of a same-sex attraction, so the two men hide their feelings for years, meeting up sporadically to revisit their time on Brokeback Mountain. It's considered one of the most moving love stories ever written.
7. The Notebook
Often called a modern-day Romeo and Juliet story, The Notebook follows a poor young man who falls in love with a rich heiress, and their love story that spans decades despite their family's efforts to keep them apart. The chemistry between the two leads provides enough of a foundation for the movie to succeed. It's definitely a stereotypical rom-com, but if you're feeling in the mood for one this Valentine's Day, The Notebook is a great choice.