Summer has a sneaky way of making us slow down and savor a more relaxed pace. For a lot of people, autumn can roll around before they realize that they've majorly overspent, leading to many anxious nights refreshing your online banking homepage until your account fills up again.
Instead of living large on upscale cocktails and a gigantic air conditioning bill, use these handy tips to trim back your budget this summer. We guarantee you won't feel deprived, even as you're saving tons of cash.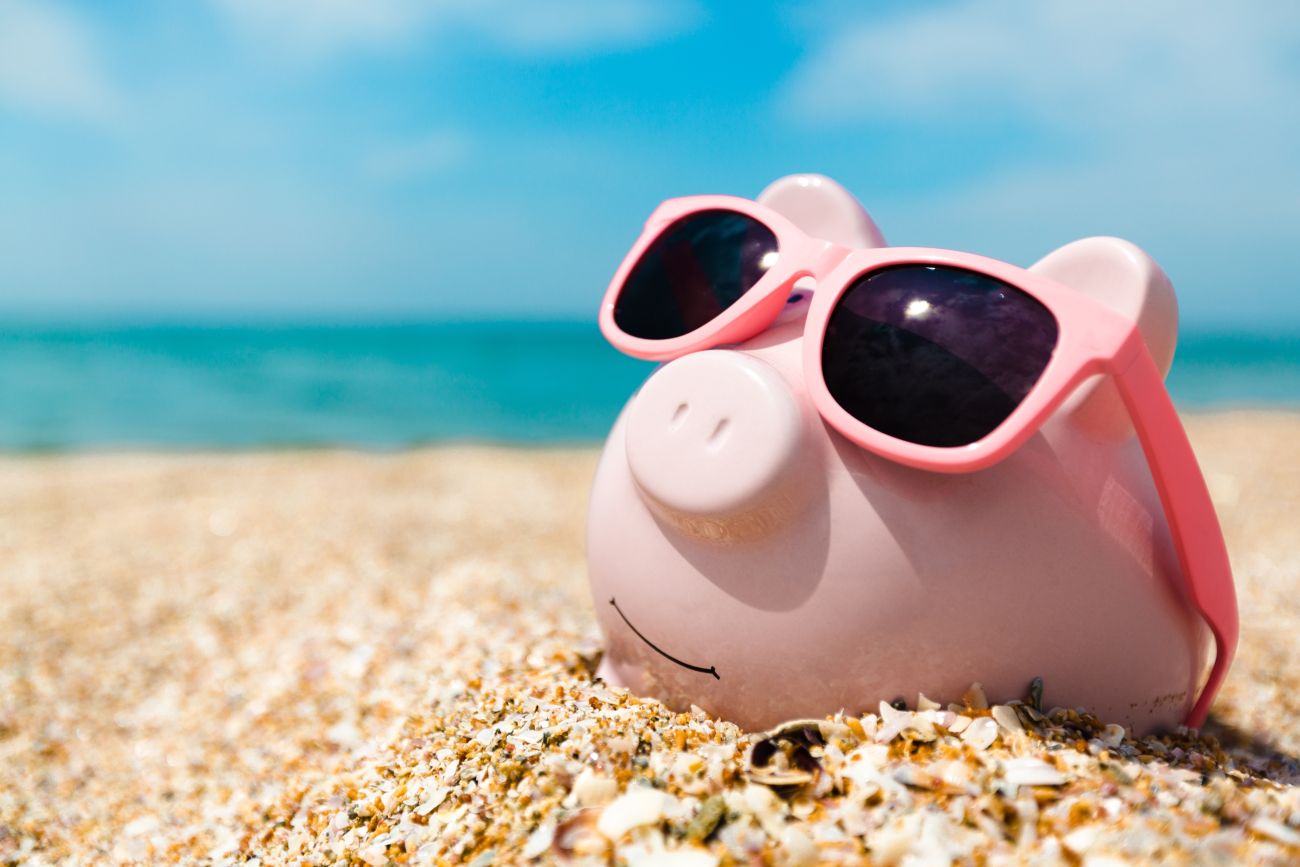 1. Stock your freezer with cold treats
It may surprise you how much you spend on ice cream and other cold treats in an effort to cool down.
This summer, stock your fridge with grocery store or homemade versions of your favorite treats. They'll still taste amazing and you won't pay upwards of $5 for a single scoop of ice cream. Instead, the same amount of money will buy you an entire pint of ice cream or a four-pack of frozen ice cream bars.
If you want to save even more money, you can buy popsicle molds and make your own using fruit, yogurt, and juice.
2. Cancel your gym membership
If you're currently paying for a gym membership, you should take a hiatus this summer. You'll save two to three months of fees, plus you'll be forced to exercise outside in the fresh air and sunshine.
You can use the equipment at your local park to do pull-ups and steps, then take a lap around the neighborhood. This is a much more enjoyable prospect than sweating it out inside on the elliptical or treadmill.
Just make sure you don't have to pay a costly rejoining fee to get back into the gym in the winter.
3. Review your budget
Take advantage of the long days of summer to sit outside and review your yearly budget.
If you're the type that makes a budget in January, the summer is a natural halfway point. You can evaluate your spending patterns and see whether you're getting close to matching your savings goals. If you find that you're regularly overspending, you may need to take a hard look at your daily habits or add more money into the budget by taking on a second job.
4. Comparison shop in order to save money on summer vacations
If you regularly go away during the summer, there are always things that you can do to save money on travel.
Start by comparison shopping for absolutely everything. Don't pay a cent for a car rental, plane ticket, or hotel stay until you're sure you have the best deal.
If prices are still extremely high, you may want to think about moving your vacation. Summer is peak travel season, but you can usually get deals by traveling mid-week. If you're unable to bring the price down at all, think about moving your trip to September; it's just past peak season, but the weather is still amazing.
5. Host drinks at home instead of hitting a bar
Instead of hitting that restaurant patio for happy hour, host friends at home. Stirring up a batch of cocktails or offering mixers if people BYOB is a lot cheaper than shelling out between $7 to $20 per drink per person at a bar. Even without food, that means you're paying $20 minimum for the pleasure of sitting down outside.
Ask a friend with a patio to host or bring some discrete drinks to a local park (if your municipality allows it).
6. Price shop your groceries
Take the opportunity this summer to price shop for your groceries and see if you can bring the cost down at all. You'd be surprised how cheap you can find staples — and even name brands — if you're willing to look around to find a cheaper grocery store.
Part of lowering your grocery bill may involve visiting several stores to price match, which is why it's a great practice for the summer months. You'll probably be less bothered by multiple stops when the weather is nice.
7. Manage your thermostat
If you're lucky enough to have air conditioning, it's tempting to run it 24/7 to keep your house cool — even when you're not home.
Did you know that you can save between 10 and 12 percent off your monthly AC bill just by switching the thermostat to 78 rather than 72 when you leave the house? You can also pair your air conditioner with a rotating fan, which helps to push cool air around your home.
8. Use the library to check out books
Instead of buying your next beach read at a bookstore or on Amazon, get a library card and start taking advantage of their massive selection. Most libraries have complex internal borrowing systems that ship books from branch to branch, so you'll have a huge selection even if your local branch is tiny.
Just make sure to brush all the sand out before you return it!
Conclusion
If you plan ahead and reexamine some of your more costly habits, it's easy to save money in the summer.
Start the summer off right by revisiting your budget, then keep yourself on track by opting for cheaper alternatives to your favorite foods and hobbies. You'd be surprised how much you can save by choosing at-home drinks instead of patio cocktails, or library books instead of filling up an Amazon cart.