Are you looking to start your own business? The process isn't easy – but if you choose to invest in and open your very own franchise, it could be a lot easier. A franchise allows you to open your own business and get it up and running.
But you won't be doing it alone. With the name, marketing, experience, and training of a bigger company, your franchise will have a higher chance of success.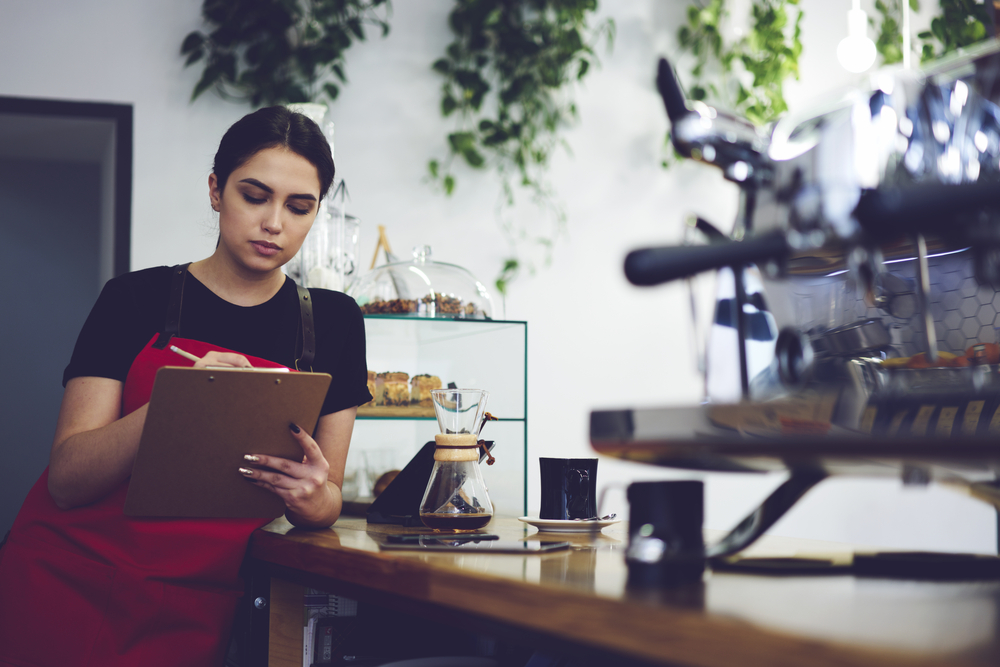 And opening a franchise can come with other great benefits. If you're interested in a franchise opportunity, the following are five of the best franchise options you should consider.
1. Jazzercise
The Best Franchise For: Entrepreneurs looking for a low-cost investment.
Costs: The franchise fee for your own Jazzercise location costs $1,250¹. You can expect to spend between $3,530 and $12,900 in initial investments and expenses².
Jazzercise might sound like an exercise fad from the past, but surprisingly, it's one of the best franchise opportunities right now. With incredibly low franchise fees and a reasonable expected investment for new business owners, Jazzercise offers the perfect low-risk opportunity. With different price points, you can actually control and customize your investment to maximize your earnings.
2. Dunkin'
The Best Franchise For: Brand new franchise owners who are searching for business training, guidance, and assistance while getting into the franchise world for the very first time.
Costs: Dunkin' charges franchise fees ranging from $40,000 to $90,000 depending on your individual franchise specifications³. New franchisees can expect to spend anywhere from $228,620 to $1,691,200 in initial investments to get their Dunkin' franchise up and running⁴.
As one of the most popular fast food brands in America, Dunkin' is a fantastic choice for new business owners. Opening a Dunkin' franchise means you'll be putting a store that's already popular in your area – and you'll have a ton of support. Dunkin' is often highly recommended as a franchise opportunity because the corporate office provides support for franchisees with training, onsite assistance, and even long-distance help planning your franchise, running operations and management, and marketing.
3. Freddy's Frozen Custard and Steakburgers
The Best Franchise For: A great return on your original investment and fast financial growth.
Costs: Freddy's charges a franchise fee of $25,000⁵. It's recommended by corporate that interested franchisees have at least $250,000 available to spend as an initial investment into their Freddy's location⁶.
Freddy's Frozen Custard and Steakburgers offers huge potential for growth – and for making money. If you're looking for a franchise opportunity that will help you make a lot of money, this restaurant chain is the perfect choice. With sizeable growth, a currently-increasing franchise line, and a speedy 8 to 18 month timeline for getting new restaurants open, Freddy's is a great fast casual choice.
4. Cruise Planners
The Best Franchise For: Some of the lowest franchise fees possible and affordable, budget-friendly startup costs.
Costs: Opening a Cruise Planners franchise requires a franchise fee of $495 to $10,495 depending on the specifics of your franchise⁷. On top of that, new franchisees can expect to have an initial investment between $2,095 and $22,867⁸.
Cruise Planners is an incredibly affordable franchise opportunity. While big-name brands can cost tens of thousands of dollars to open, you could spend under $1,000 to begin your own Cruise Planners franchise. You can also limit your initial investment by operating right out of your home, making it convenient and almost effortless.
5. 7-Eleven
The Best Franchise For: Entrepreneurs looking for a fast-growing opportunity.
Costs: Franchise fees cost between $10,000 and $1 million⁹. The initial investment for new franchisees runs as low as $37,550 and as high as $1.15 million10.
7-Eleven isn't a cheap franchise to open, but it has so much potential. With an internationally known brand behind you, your franchise could see huge growth – and fast. As the world's top convenience store, 7-Eleven is continuing to grow at a rapid rate both in America and other countries. Franchise owners can get their stores set up in as little as three to six months, with help from the corporate team available too.
Search for the Right Franchise for Your Interests
Could a franchise be the perfect business opportunity for you? With so many different franchise opportunities available, there's definitely one within your budget available for you to try. And once your franchise opens its doors, you could see your initial investment grow quickly. That can easily give you a great source of income.
If you're ready to take the steps to become a franchise business owner, all you need to do is find the right franchise opportunity. And plenty of businesses offer them. You can search online to find franchise opportunities in the industry or interest you're looking for. And, with the right investment, you can quickly start a new career in business.