Over the past several years, the price of pickup trucks has been steadily climbing – and it's because pickup trucks are getting fancy. Trucks have gone from being bare-bones workhorses to incorporating modern technology and luxury features.
While these upgrades have improved the driving experience of pickup truck owners, it's also driven prices up too high for the average buyer. In fact, it's fairly hard to find a new full-size truck for under $30,000 these days according to Trucks.com¹. Fully-loaded models can range well over $50,000.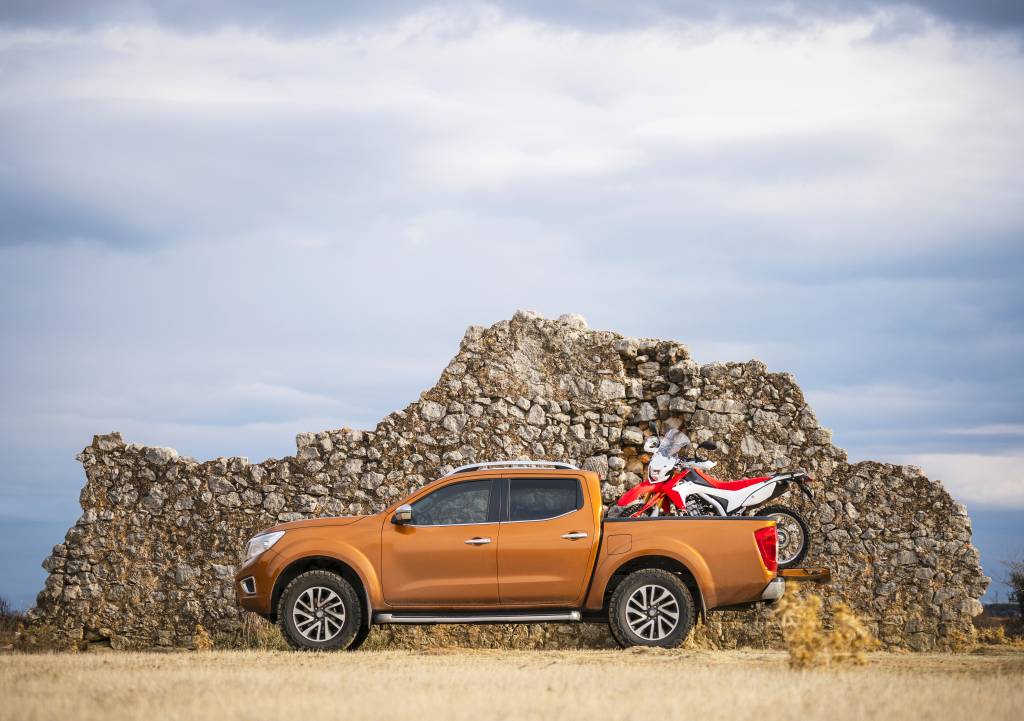 While prices on new model year trucks are rising, though, a surprising trend is starting to appear. Deep discounts are emerging – and they're only available on vehicles from the outgoing model year. With MSRPs set too high and an overload of surplus inventory at dealerships, Bloomberg News² reports that manufacturers are offering large incentives to buyers on these older trucks.
This trend is now leading to a price war among some of the largest truck makers in an effort to capture sales from one another.
Here's what you need to know about the pickup truck price war that's happening right now, and how it can help you save thousands of dollars on a new truck.
Truck Dealerships Want You to Buy an Expensive New Truck
Needless to say, both truck dealerships and manufacturers actively want you to purchase a more expensive model. This fact is reflected directly in the design and pricing of new trucks. In the upcoming 2019 model year, for instance, many available trucks come with very large price tags, including the following reported by J.D. Power:
2019 Ram 1500: $31,695 to $56,495³
2019 Ford F-250: $33,150 to $80,440⁴
2019 Chevy Silverado 1500: $34,500 to $44,000⁵
2019 GMC Sierra 3500: $40,600 to $55,990⁶
The price of new trucks has increased to the point that the average person simply can't afford to buy one. And, as The Fast Lane Truck⁷ reports, this is because modern trucks are being loaded with more and more features. Advanced engine technology, enhanced infotainment features and premium interior materials are just a few of the features that have caused truck prices to spike intensely.
Sure, these features make trucks more comfortable and capable, but manufacturers are now releasing exclusively feature-loaded models that are well beyond the means of many buyers. In part, these increased prices are responsible for a recent drop in new truck sales, Jalopnik⁸ points out.
The Biggest Deals Are on Older Models
The price increases in the truck industry isn't all bad for consumers. In fact, the decrease in the sales of trucks has left many dealerships with excess supply, leading manufacturers to begin offering some excellent deals on older models in order to help dealers clear out unsold inventory.
While 2019 trucks are priced high, pickups from the previous model year are actually more affordable than ever. Average incentives for outgoing units of the Ram 1500, for example, total over $7,000 according to Jalopnik⁹. Discounts of up to $12,000 are also available on outgoing Ford F-150s, Reuters10 reports.
The beauty of buying an unsold truck from a previous model year is that it's still a new vehicle. These trucks have no wear on them but can sell for far less than a unit from the latest model year.
Truck Companies Want You to Buy Right Now
Part of the reason that discounts and incentives on outgoing pickup trucks have gotten so high is the fact that truck manufacturers are competing fiercely to sell through old inventory. Ram and Chevy, in particular, have been going toe-to-toe in the effort to capture market share and remove excess inventory from their affiliated dealerships according to Bloomberg News11. Ford has also come out as a strong competitor in this price war.
The major truck companies of America are actively encouraging buyers to pick up their old models at deeply discounted prices in order to make room for newer, even more expensive trucks that will yield higher profits when they are sold in the coming year. This is a rare opportunity, since manufacturers will likely adjust their production numbers to more closely match market demand over the next few model years.
How to Take Advantage of These Discounts
If you've had your eye on a new pickup truck, now is without question the time to start looking for great deals. The supply of older trucks at dealerships is limited, and the massive discounts currently being offered are certain to rapidly diminish availability. Look at local dealerships for the best deals, and you can easily save yourself several thousand dollars on the purchase of your new pickup truck. Don't forget to also check online for great deals, as you may find superior discounts at a dealership you wouldn't normally visit in person.