There's a new phenomenon happening at car dealerships across the U.S. – more and more SUVs are arriving on dealers' lots. And this sudden influx of additional SUVs is driving prices down.
Right now, many people are coming off their leases, meaning they're returning their SUVs to dealerships. Those off-lease SUVs are creating a supply of way more SUVs than dealers can possibly sell.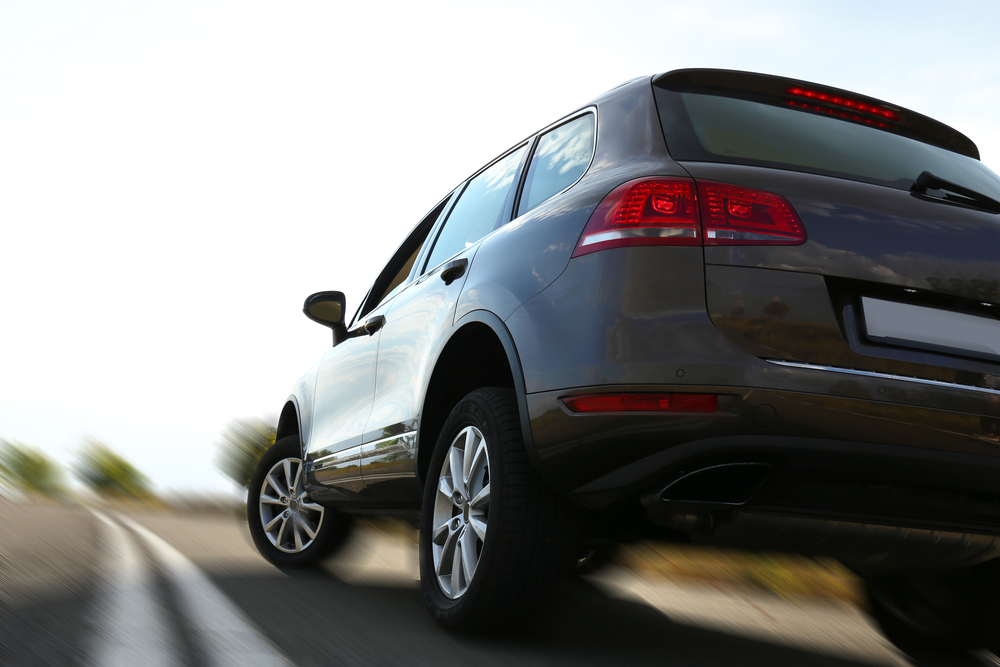 Leasing has been an increasingly popular choice for drivers everywhere. For an affordable monthly price, you can drive a new car for just two or three years and return it to the dealership when your lease is up. But the popularity of leasing means that every few years, dealerships see an influx in pre-owned vehicles.
So, if you're looking for an affordable SUV, a pre-owned, off-lease one is a fantastic choice. With low mileage and top-of-the-line options, choosing an off-lease SUV could save you a ton of money.
These Off-Lease SUVs Must Go
Off-lease SUVs aren't just arriving at auto dealerships. They're absolutely flooding their lots.
AutoRemarketing.com¹ estimates that nearly 2 million cars will come off lease in just eight months. And that number is only expected to increase over the years ahead. And while Manheim Consulting² reports that 47 percent of off-lease vehicles go to auction, the rest – a huge 53 percent – sit on dealerships and wait to be sold.
This means that off-lease vehicles are in huge supply. But demand is limited because few drivers know about these unique deals.
As Forbes³ reports, right now there are thousands of three-year-old former lease models returning to dealerships, all with mileage at 36,000 or less. And these SUVs are in excellent shape. In 2016 alone, Car Gurus⁴ found that more than 25 percent of all used cars sold by dealerships were off-lease.
This influx of off-lease vehicles is leading dealerships to offer big price cuts in order to make sales. Dealerships have more cars than they can sell⁵. And that's making them desperate to clear out these off-lease vehicles, meaning prices are creeping downward.
According to iSeeCars CEO Phong Ly⁶, if you know about these special bargains, you might be able to find an SUV that's just a few years old for half the price of a new car.
You Could Get a Luxury SUV for Way Less
While dealerships are discounting the prices of all returned SUV leases, there's another little secret in these surprising auto deals. Many popular luxury SUVs are coming off lease, and they're seeing deep discounts – some even deeper than basic or non-luxury models.
Because luxury SUVs are so expensive, it's common for drivers to lease them. While you may not be able to afford an SUV totalling $60,000 or more, a lease may make it an affordable option for a few years. And when it's time to return that lease, another driver can purchase that luxury SUV for way, way less.
All vehicles lose value quickly. And when a lease is returned to the dealership, it's lost value and become a pre-owned car. That spells big savings for smart SUV shoppers looking for a steal of a price on a luxury model.
Forbes⁷ writes that the majority of off-lease vehicles being returned right now are luxury models. Popular models, like SUVs, from Audi, BMW, Mercedes-Benz, Buick, and Cadillac are being returned. During the lease period, these luxury cars lost as much as 52.6 percent of their original value8. And that means you can expect to score half off, or potentially even more, as a buyer.
Imagine how much you could save on a luxury SUV if you choose to buy an off-lease model. You'd get to enjoy all the perks of a luxury vehicle without paying the high price of ownership. With low mileage and high quality across the board, you won't have to sacrifice anything on these barely-driven options.
Where to Find These SUV Deals
Now that you know about the influx of off-lease SUVs, you're prepared to score an incredible deal on a pre-owned car in excellent condition. With dealerships everywhere ready to make a sale and move off-lease models, you'll enjoy huge savings.
The best way to find the latest selection of deeply discounted off-lease SUVs is to search for them online. Instead of heading to the dealership first, you'll want to see what's available online. Many car companies and dealerships are trying to attract customers with online ads and posts. This means you'll want to check out their available inventory online first.
And you'll also want to make sure to comparison shop. Some dealerships may offer lower prices on off-lease SUVs than others. Search online in order to find the right off-lease model at the right price, then compare pricing at other dealerships – all without leaving home.