If you've been diagnosed with diabetes, you'll know that choosing food can be a struggle. There's a direct relationship between the food that we eat and our insulin levels. So, a lean, healthy diet is the best possible choice if you want to keep your blood sugar steady.
As long as you stick to regular meal times, and make sure that the food you're eating is fueling your body rather than spiking your blood sugar, it's easy to maintain your long-term health. However, having lean, healthy meals on hand isn't always easy. That's where a meal delivery service can help. There are lots of great companies out there that have expanded their offerings and are able to make life easier for people with diabetes. Let's compare and contrast some of our favorites.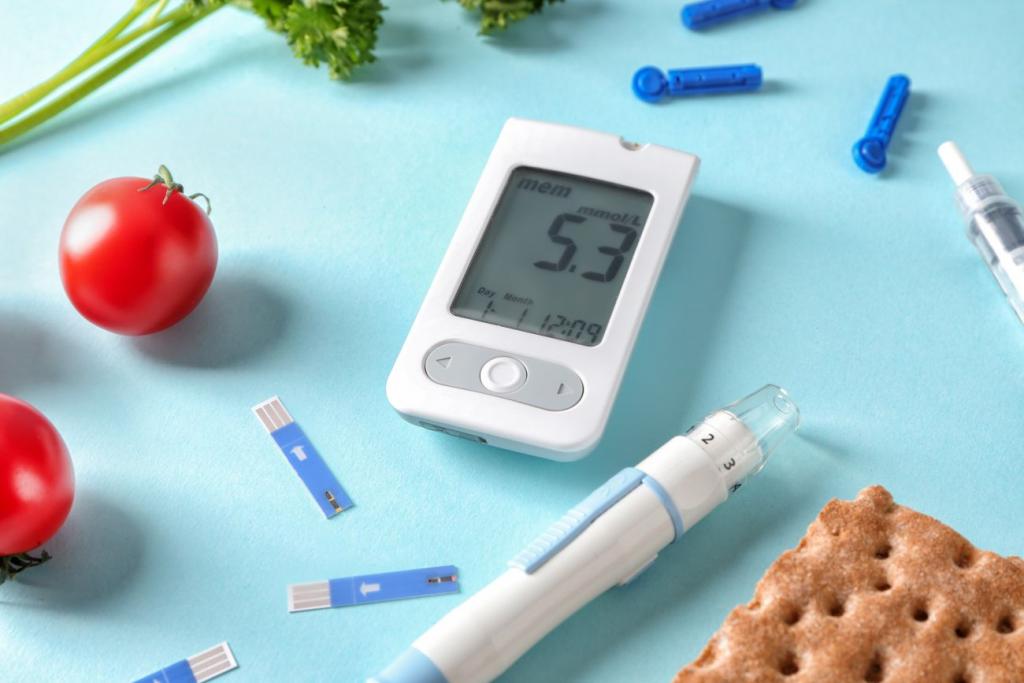 HelloFresh
HelloFresh is a meal-kit delivery company that has been in operation since 2011. The company started in Berlin and was originally the brainchild of chefs who wanted to encourage people to cook and eat healthy food. It's since expanded all over the world. They have multiple models depending on the market that you're in, including the basic meal kit box (one two-person meal that can be cooked in 30-40 minutes), and a Rapid Box, which is a meal that can be whipped up in less than 20 minutes.1
If you're ordering the Veggie Plan, which is three vegetarian meals delivered in one week, it amounts to $8.99 per serving. The cheapest option is the family plan, which is three four-person meals delivered in one week, which costs $7.87 per serving.2
For people with diabetes, the Veggie Plan is a great way to ensure that you're getting plenty of healthy carbohydrates and fiber. Their regular plans generally contain meat, which is fine for people with diabetes, as long as they're not consuming too much saturated fat or sodium from red or processed meat. Fortunately, they let you pick and choose your boxes, so you can always substitute or opt out.
Sun Basket
Sun Basket's claim to fame is that they prioritize healthy, organic ingredients in all their meal delivery kits. They offer tons of different plans based on different diets, including vegan, paleo, and diabetes-friendly. Their recipes and meal plans are the brainchild of a chef and a nutritionist, who work together to give customers healthy food for a fraction of the cost of shopping in a grocery store. Their price starts at $10.99 per serving, which includes boxes with delicious organic, hormone-free meat. One week's meals typically cost between $71 and $87 for two servings.3 In addition to accommodating all these different diets, they also feature options for "Speedy Meals" and add-ons like washed and chopped carrots and homemade sauces.
Their diabetic-friendly meal plan features meals like Green Harissa Sole and Lettuce-Wrapped Turkey Burgers with Green Goddess Dressing. Their focus on organic produce, lean meat, and seafood make eating healthy a breeze. Each meal has at least 15 grams of protein and five grams of fiber per serving, so you can take a night off calculating serving sizes and relax knowing that you're getting exactly what you need from your meal. If you feel like branching out or if you're cooking to coordinate with multiple diets, their plans allow you to mix and match recipes.4
Plated
One meal-kit delivery service that offers tons of customizable offerings is Plated. They offer customers a choice of 20 different meals every week — including desserts! Instead of being forced to pick from three to five options, customers get to choose whatever looks good to them and make a plan based on their choices. Their ingredients change seasonally, and the company's recipe designers love to feature the most delicious produce before it's gone for another year.5
Every plan is priced the same way, regardless of your dietary needs. The price starts around $9.95 per serving. They're currently offering a great deal: your first two-night, two-serving box is only $35.85.6
Their service is great for diabetics because you can search their recipe index using a variety of qualifiers like low-carb, low-calorie, gluten-free, and vegetarian. Their search function is a great tool for people who aren't as familiar with ingredients and may need a nudge towards a diabetic-friendly option. Their kits can be cooked by anybody, regardless of their skill in the kitchen. Most of their recipes take anywhere from 20 to 60 minutes to cook from start to finish.
Home Chef
Most meal-kit delivery services work in the same way: sign up, select the meals you want, and wait for delivery. Home Chef offers a few unique add-ons and services that most of the other companies don't have, which helps them stand out from the crowd.
Their meals start at only $7.99 per serving, but despite the low price point, they remain committed to delivering healthy ingredients. Unlike some other services, which can only be customized by adding or subtracting portions, Home Chef lets you swap out or upgrade ingredients and makes it easy to add more of what you love, whether it's protein or veggies.7
The built-in "Customize It" feature makes it easy for diabetics to substitute ingredients that are high in carbs or saturated fats. You can also plan up to five weeks of meals with Home Chef; not many other services publish their menus that far in advance. Some fan-favorite diabetic-friendly recipes include Grilled Honey-Mustard Salmon with Asparagus and Sicilian Chicken with Green Beans.
Conclusion
A busy life shouldn't stop you from taking care of your health. For someone with diabetes, food is even more connected to your health than ever before. Therefore, it's important to maintain a healthy diet, including lots of leafy green veggies, fresh fruit, legumes, and healthy fats.8
These meal-kit delivery services will help make weeknight cooking simpler and will hopefully help make living and eating with diabetes easier on your mind and your wallet.