If you aren't getting cash back with your purchases, you're behind the times. With so many excellent cash back credit cards available, picking the card that's right for you can be a struggle.
Since each card offers a unique set of perks — from offering rewards in specific categories to special incentives for purchasing from a specific retailer — there are plenty of factors to consider when looking into a cash back card. While it might feel overwhelming right now, continue reading to learn which cards you should consider.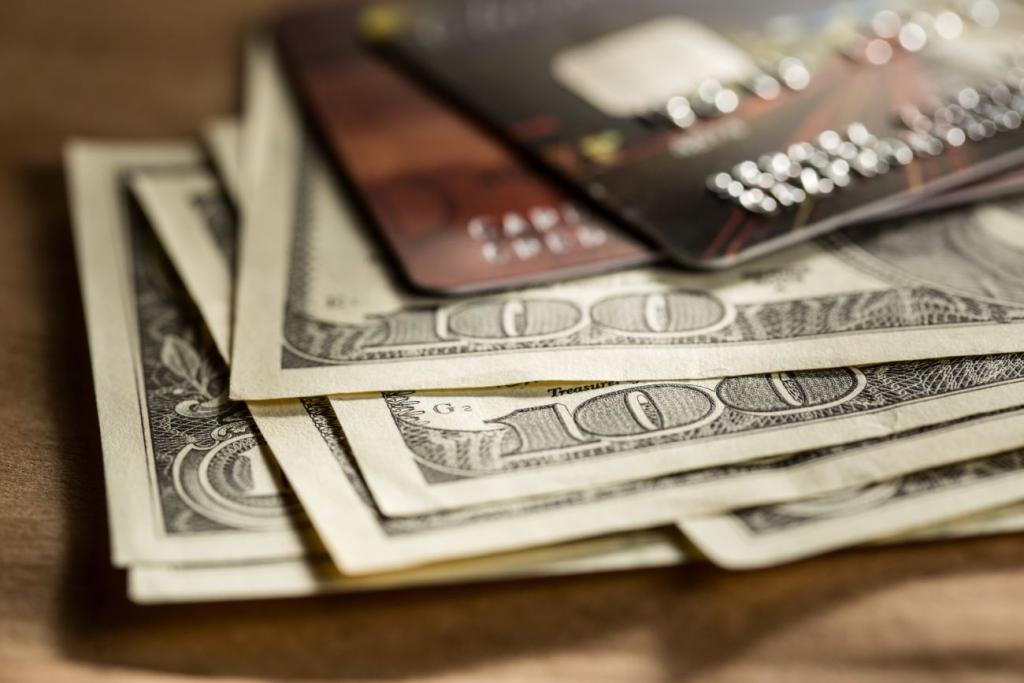 What to Consider When Choosing a Cash Back Card
As you select the right cash back card for your purposes, the most important factors to consider are the rewards that each card offers. Some cards offer better rewards for certain purchases, so keep your spending habits in mind and select a card that gives you the best rewards for the types of purchases that you make the most.1
It's also important to keep the application requirements of each card in mind. Most credit card providers will check your credit score before they issue you a card, but some providers have more stringent requirements than others. As a general rule of thumb, the providers that offer the best cash back rewards are also usually the most selective in terms of the consumers they allow to have their cards.2
Lastly, you should keep in mind that it can sometimes be easier to pick a card that's offered by an institution that you already bank with. However, diversifying your assets is never a bad idea.
1. Wells Fargo Propel American Express
As a travel-oriented credit card, the Wells Fargo Propel card disappoints in some areas. However, it's one of the most robust all-around cash back credit cards on the market. Plus, there is no annual fee and foreign transaction fee associated with this card.
Best of all, if you spend $3,000 within your first three months of having this card, you'll rack up 30,000 "Go Far Rewards," which you can then redeem for $300. Plus, you get three Go Far Rewards for every $1 spent in the following categories: Eat & Drink, Ride & Drive, Fly & Stay, and Watch & Listen. All other transaction categories yield one Go Far Rewards point for every $1 spent.
Wells Fargo offers zero percent APR for the first 12 months, and then the ongoing APR shifts between 14.74 and 27.24 percent. This card also comes with benefits like cellphone protection of up to $600 with a $25 deductible — which insures against theft or damage to your phone — travel accident and lost luggage insurance, roadside assistance, rental coverage, and extended warranties.
Keep in mind, however, that the eligibility requirements for this card are pretty steep. You must maintain a high credit score to even think about applying for this card. It's also important to remember that not all retailers accept American Express.3
2. Chase Freedom and Chase Freedom Unlimited
The Chase Freedom and Chase Freedom Unlimited cards are similar, but they offer different perks.
The Chase Freedom card offers five percent back in rotating categories on up to $1,500 each quarter, and one percent back for everything else. The Chase Freedom Unlimited card, however, offers 1.5 percent back on everything with no rotating bonus categories. Both cards offer the same $150 sign-on bonus if you spend at least $500 during your first quarter, and they both provide zero percent APR for the first 15 months. Best of all, neither card has an annual fee.
If you want to have a card with dependable rewards you don't have to think about, the Chase Freedom Unlimited card is the right way to go. On the other hand, if the idea of quarterly categories with high rewards gets you excited, the original Chase Freedom is the way to go.4
3. Capital One Quicksilver Cash Rewards Card
Nothing about the Capital One Quicksilver Cash Rewards Card really stands out, but it's a great card nonetheless. There's no annual fee associated with this card and it offers 1.5 percent cash back on every purchase you make.
Your credit score will need to be over 690 to qualify for this card, but the card's 15 months of zero APR is highly competitive. Plus, if you spend over $500 on your new card in the first three months after opening, you'll get a $150 cash bonus.5
4. Citi Double Cash Card
Since the Citi Double Cash Card provides one percent cash back when you make a purchase and a further one percent when you pay it off, this card is one of the most rewarding options on the market. Keep in mind, however, that you have to reach $25 in rewards before you can request a pay-out. Sadly, this card also doesn't offer a sign-up bonus.
There's no annual fee with the Citi Double Cash Card and it offers zero percent APR for 18 months. This card is dependable, but if you're looking for rotating categories or big sign-up incentives, pick another option.6
5. Uber Visa Credit Card
This card's main claim to fame is its four percent back on dining and takeout — it even offers four percent back on Uber Eats. The Uber Visa Credit Card also gives three percent back on airfare and most types of lodging. However, it doesn't offer significant rewards for time spent in the passenger's seat of an Uber.
While there's no annual fee for having an Uber Visa Credit Card, this card also doesn't offer an introductory zero percent APR period. It does, however, give you the opportunity to earn $100 in cash rewards if you spend at least $500 during the first three months after signing up.7